U.S. Army Asked 'How Has Serving Impacted You?' Vets and Their Families Responded Honestly on Twitter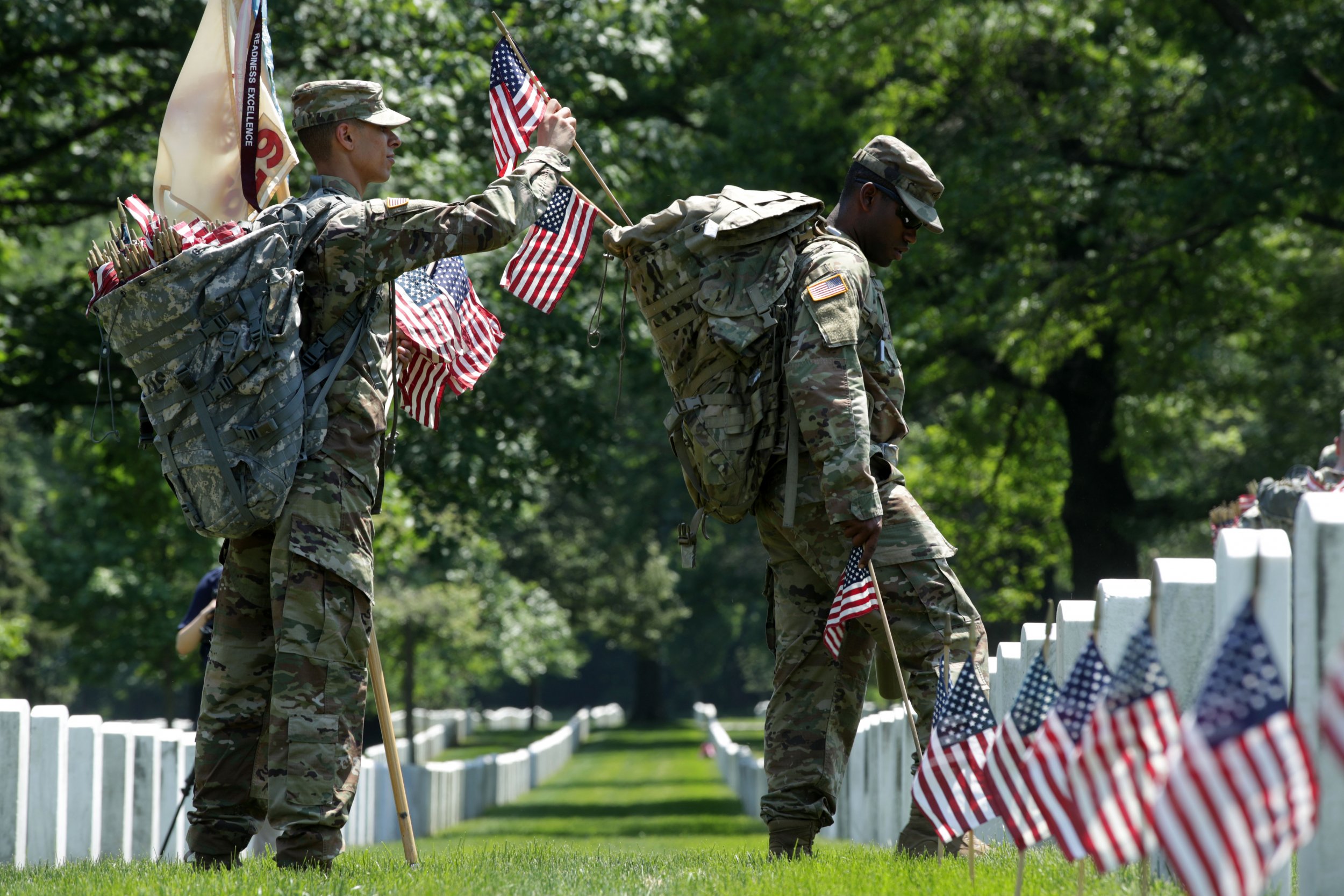 When the United States Army's official Twitter account asked, "How has serving impacted you?" it may not have expected veterans and their loved ones to respond with sometimes brutal honesty.
The @USArmy account tweeted out this simple question Thursday, and many of the more than 7,000 responses to the simple question as of Saturday morning painted a complicated portrait of the realities of military life and, in particular, serving during times of armed conflict.
"At the age of 20, my unit deployed to Bosnia. I witnessed the aftermath of a genocide that the world let happen for over 3 years. Walking the streets of Zvornik under constant fear of being shot by a sniper, topped off with standing over mass grave sites of slaughtered civilians," wrote @DebonairMick, later adding, "I'm proud of my service, but this is often what it is. You don't see that on the commercial or in the recruiting office. They don't show you the now 41-year old Veteran who occasionally wakes up screaming at night while punching his pillow; all while his wife 'brings him back.'"
Families of veterans were just as vocal about the impact serving in the armed forces had had on their loved ones.
Twitter user @danika_renee14 wrote: "I am 23 years old and my mom still refuses to open up about her experiences in Desert Storm. it has closed her off to emotion and affected our relationship more than you know."
To which @paplanner13, who said he served in Vietnam, responded that some in his situation are still unable to talk about their service 50 years later: "[I]t isn't that it closed us off to emotion, it is that it made it next to impossible for those we love & cherish to come close to comrehending why & that it is not directed at them, too hard for some children to understand."
Others who didn't serve, but who have dealt closely with veterans, joined in the responses.
Salaam Bhatti, an attorney with the Virginia Poverty Law Center, tweeted that he has taken on pro bono legal work for veterans because "laws don't let them hire attorneys to rep them in VA issues. Had a PTSD case, not from war but from being raped by other men. I realized reality of govt neglect despite 'support our troops' propamantra."
User @TarHeelInNYC, said she is a social worker on a hospice residential unit where a patient is a Vietnam vet. "There are signs posted EVERYWHERE warning staff to leave him alone when he's asleep; and to NOT be within striking distance if we do have to wake him up, lest his PTSD gets triggered."
In response, another user, @tarable2011, said she is a social worker in a psychiatric hospital who sees "a lot of vets with extensive issues relating to PTSD and Substance abuse go without the help they need because the VA doesnt have the resources it needs."