Ex-U.S. Army Soldiers Worked as Hitmen for International Crime Boss, Say Prosecutors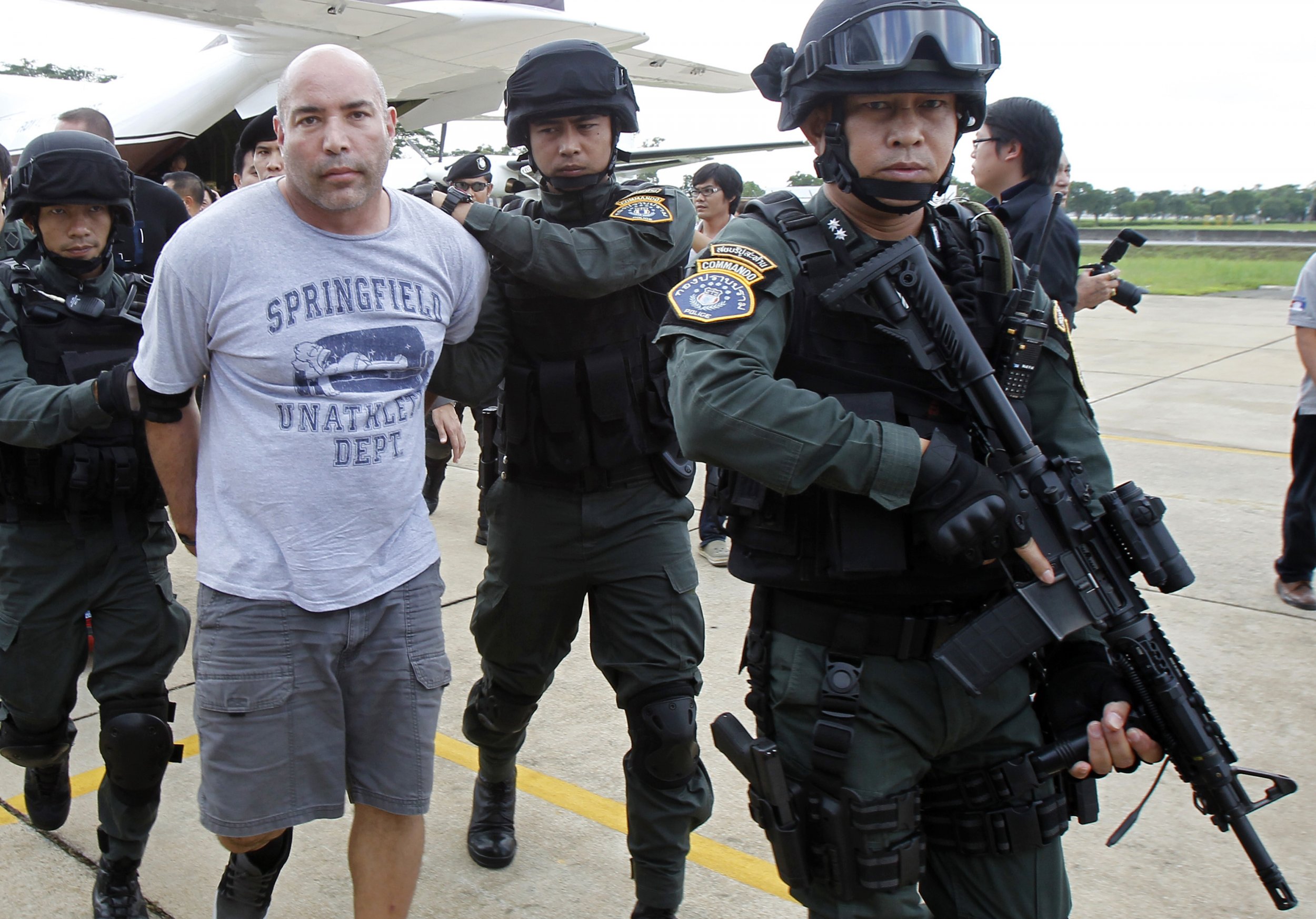 A former U.S. Army sniper and two former American soldiers agreed to become hitmen for a crime boss seeking to settle a score with a real estate agent in the Philippines, prosecutors say.
Former Special Forces soldier Joseph Hunter is accused of recruiting ex-U.S. military personnel Adam Samia and Carl David Stillwell for the 2012 hit, Assistant U.S. Attorney Patrick Eagan said in opening statements on Tuesday as cited by the Associated Press.
All three have pleaded not guilty to murder conspiracy, and their defense attorneys said that the evidence is too weak to convict them.
The trial, to be heard in the Federal District Court in Manhattan, promises a rare glimpse into the world of former professional soldiers turned mercenaries.
Hunter, 52, is accused of being at the center of the plot to murder Philippines estate agent Catherine Lee, while working for South African international crime boss Paul Le Roux.
A former U.S. Army sergeant, Hunter is already serving a jail sentence for a plot to kill a DEA agent and informant in Thailand.
He allegedly hired Samia and Stillwell, providing them with firearms and silencers and telling them that Le Roux would pay them $35,000 each to kill Catherine Lee.
Samia allegedly shot Lee twice in the face in the back of a van outside Manila, before he and Stillwell dumped her body on a heap of garbage. They were then ordered back to the U.S. after collecting their payment, where they were arrested in 2015.
A photograph of a bloody head timestamped on the day of Lee's murder was reportedly found on a mobile telephone in Stillwell's possession.
Hunter also allegedly discussed the hit in a covertly recorded conversation in the sting operation in Thailand that led to his arrest for the plot to kill the DEA agent.
The trial continues.