U.S. Army to Spend $500 Million Training Soldiers to Fight Underground
The Department of Defense (DOD) will spend more than $500 million to train Army soldiers to fight underground.
Pentagon chiefs are re-evaluating the training and equipment that troops will need, not to fight on the Earth's surface but beneath it, armed forces news site Military.com reported.
The DOD will provide $572 million to train and equip 26 of its 31 active combat brigades to fight in large-scale subterranean areas—such as sewers or railway systems—that exist beneath dense urban areas around the world.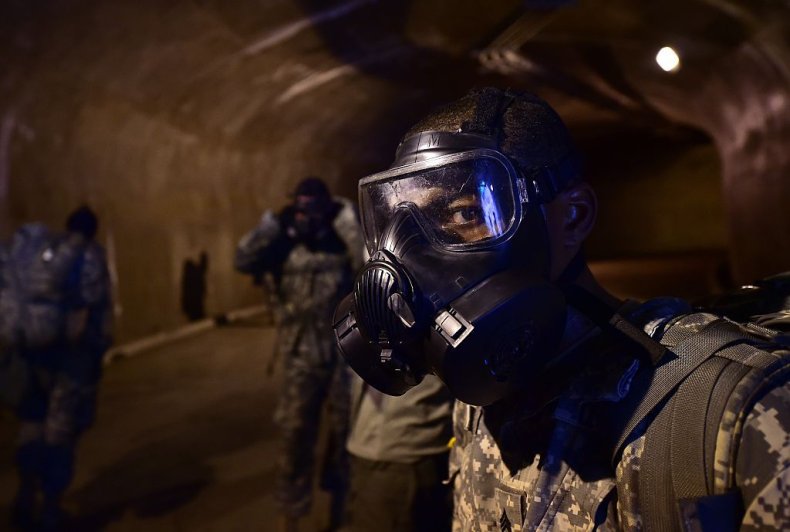 Soldiers will need new equipment and training to be able to fight in complete darkness, with bad air and lack of cover from enemy fire. They believe that in these circumstances current U.S. military equipment communications would be inadequate.
"We did recognize, in a megacity that has underground facilities, sewers and subways and some of the things we would encounter…we have to look at ourselves and say, 'OK, how does our current set of equipment and our tactics stack up?'" Colonel Townley Hedrick, commandant of the Infantry School at the Army's Maneuver Center of Excellence at Fort Benning, Georgia, told Military.com.
"What are the aspects of megacities that we have paid the least attention to lately? And every megacity has got sewers and subways and stuff that you can encounter, so let's brush it up a little bit," he said.
In recent years, the military has undertaken studies of its underground fighting capability, and it completed a four-month review last year of its outdated approach to underground combat, reported Task and Purpose. Last year, it issued a new training manual for soldiers fighting in subterranean environments; the previous manual dated back to 1993.
The new program comes at a time when military chiefs are convinced future conflicts are likely to be fought in heavily urbanized areas, such as the South Korean capital of Seoul or Baltic cities.
Up to now, underground fighting was confined to specialized units, such as the Army's Delta Force or the Navy's Seal Team Six. During the wars in Iraq and Afghanistan, things began to shift, with battles fought in urban areas and tunnels.
According to the new training guide, North Korean leader Kim Jong Un can move up to 30,000 troops an hour through a network of deep tunnels under the border into South Korea. He is also said to have subterranean nuclear missile facilities, as well as "a regimental air base [built] into a granite mountain."