U.S. Army Vet Uses Obituary to Tell Trump He Wasn't a 'Sucker or a Loser'
A New York veteran who recently passed away sent President Donald Trump a clear message in his obituary.
Mark Schroeder, who passed away on September 10, told Trump he was neither "a sucker or a loser" in the final paragraph of his obituary, which was posted on the Prudden and Kandt Funeral Home's website.
"Mark Schroeder was a lot of things," the paragraph reads. "He was a father, a hero, a best friend, a teacher, a brother, and some times a real son of a bitch. But one thing he was not Mr. Trump was a sucker or a loser! He was a proud veteran till the day he died."
Schroeder served in the U.S. Army from 1969 until 1971 and spent time in Vietnam during his years in the military, according to the obituary.
His message comes in response to recent reports that the president made disparaging remarks about American veterans and active soldiers, including an instance in which Trump referred to the war dead as "losers" and "suckers" during a visit to France in 2018.
Allegations about that instance were first reported in The Atlantic and later confirmed by a senior Defense Department official to the Associated Press.
Staff claimed that Trump did not want to visit the Aisne-Marne American Cemetery because it was "filled with losers." On the same trip, the president allegedly referred to the 1,800 Marines who died in World War I during the battle of Belleau Wood as "suckers" for getting killed.
Trump has since defended himself against these claims.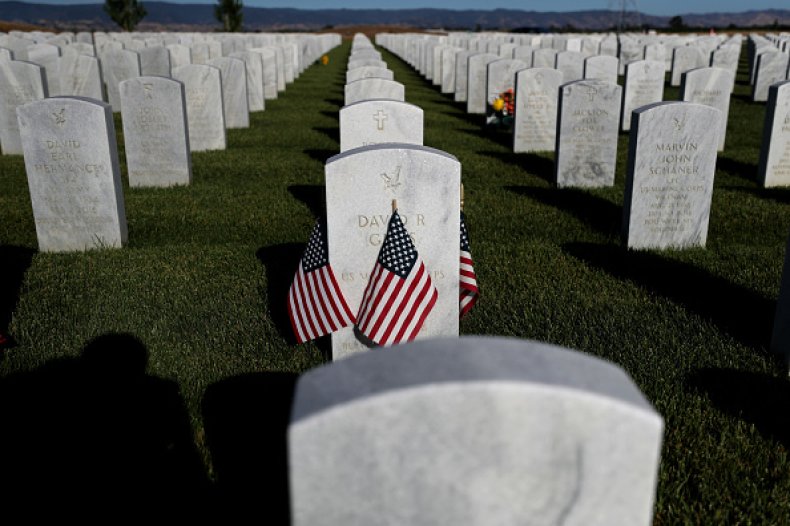 Returning from a campaign rally in Pennsylvania on September 3, Trump told reporters in Washington, "I would be willing to swear on anything that I never said that about our fallen heroes. There is nobody that respects them more. No animal—nobody—what animal would say such a thing?"
During a press briefing at the Oval Office the next day, he added that he's "done more for the military than almost anyone else."
Democratic nominee Joe Biden also commented on the allegations, saying, "If the revelations in today's Atlantic article are true, then they are yet another marker of how deeply President Trump and I disagree about the role of the President of the United States."
"Duty, honor, country—those are the values that drive our service members," Biden said in a statement. Biden's son Beau served in Iraq from 2008 to 2009.
Illinois Senator Tammy Duckworth, a retired Army National Guard lieutenant colonel who lost both of her legs in the Iraq War, also publicly blasted Trump for his alleged comments.
"Of course he thinks about war selfishly," Duckworth said on September 4. "He thinks of it as a transactional cost, instead of in human life and American blood spilled, because that's how he's viewed his whole life. He doesn't understand other people's bravery and courage because he's never had any of his own."
Newsweek reached out to the White House for comment but did not hear back before publication.