Will U.S. Attack Venezuela? Trump 'Made it Very Clear...All Options Are on the Table,' Says John Bolton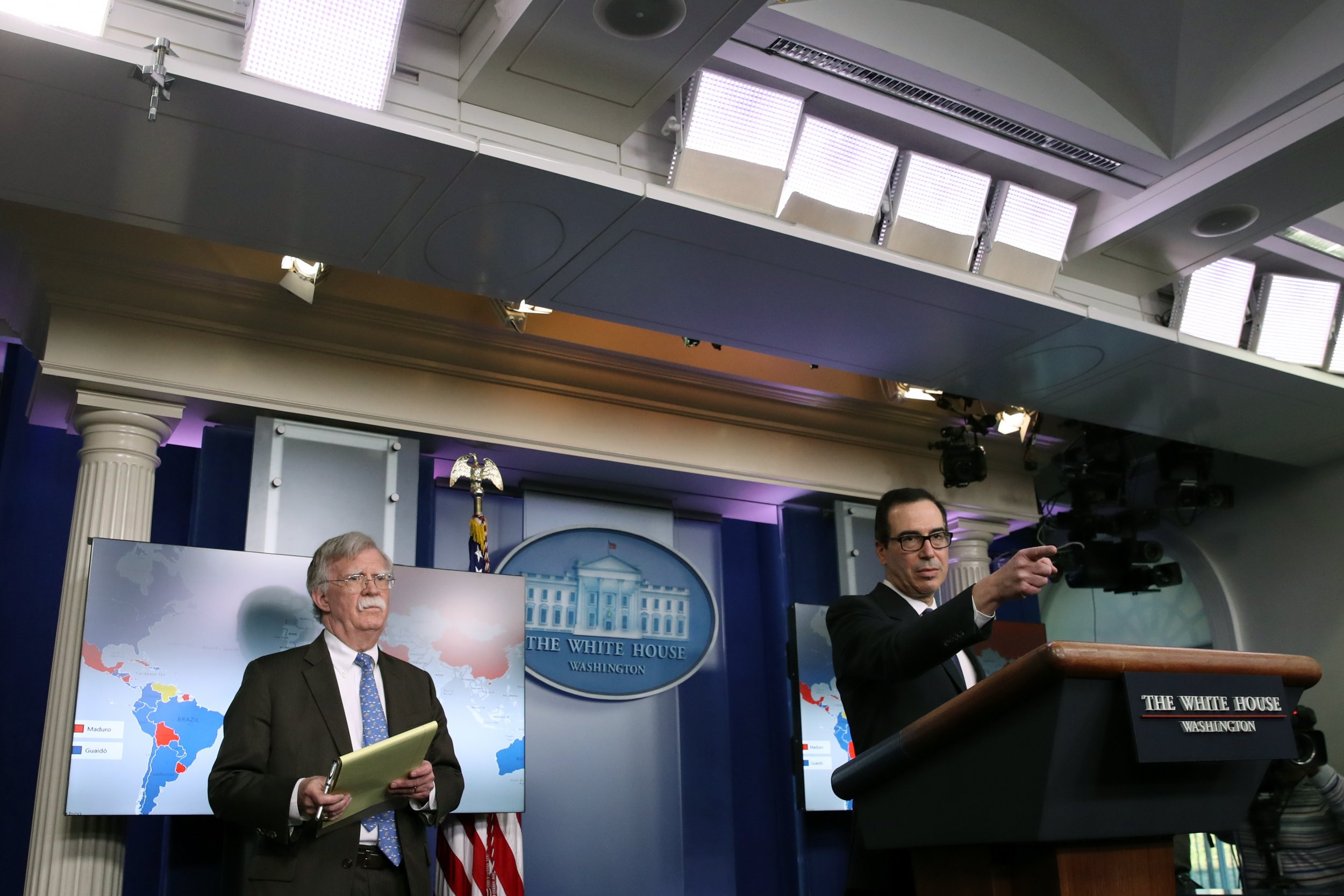 White House national security adviser John Bolton has affirmed President Donald Trump's willingness to use military action against Venezuela, if deemed necessary.
Bolton joined Treasury Secretary Steven Mnuchin in addressing new steps against the government of Venezuelan President Nicolás Maduro, who the U.S. has deemed "illegitimate" in the face of a political challenge by National Assembly head Juan Guaidó. Guaidó proclaimed himself acting president Wednesday in a move that has since been recognized by Washington and a number of its allies in the region and abroad, but condemned by friends of Caracas.
Maduro called on U.S. diplomats to leave the country and Bolton repeated a previous warning that there would be a "significant response" should any U.S. citizens be harmed. Asked about the possibility of a military option against Venezuela, which has rallied troops in support of Maduro in recent days, Bolton said that "the president has made it very clear...that all options are on the table."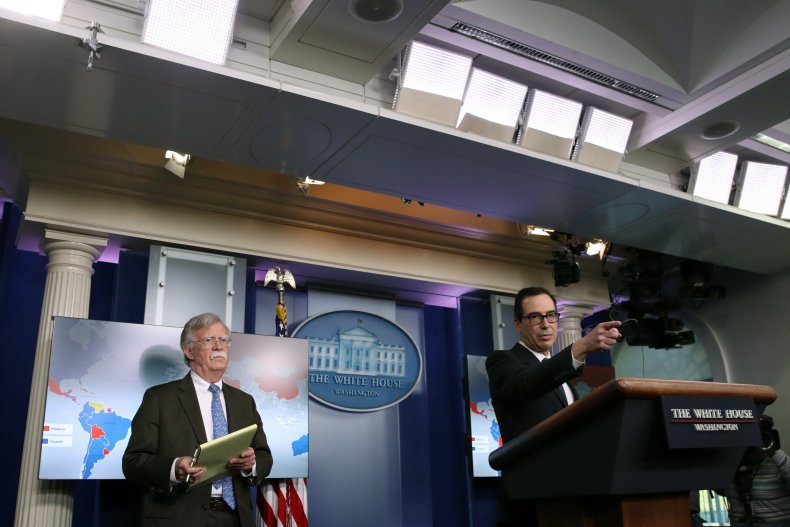 Venezuela has suffered from years of economic instability, including hyperinflation that has left the South American nation short of basic goods and forced millions to flee. The Trump administration already rolled out sanctions last year designed to prevent the country from restructuring or issuing new debt and Mnuchin announced at Monday's White House press briefing announced new sanctions against Maduro, who the U.S. has accused of human rights abuses, in an attempt to block his assets.
The briefing came after a discussion between the top diplomats of Russia and Iran, who have voiced their support for Maduro and his government. The Russian Foreign Ministry said that the two top U.S. rivals "discussed the current developments in Venezuela and noted their shared readiness to help facilitate mutual understanding between responsible political forces of Venezuela in the interests of maintaining domestic peace and resolving pressing socioeconomic challenges as soon as possible."
Russia has offered to mediate talks between the government and opposition, though Kremlin spokesperson Dmitry Peskov denied that Moscow had already sent personnel to safeguard Maduro. Russia was joined by China, Syria and Turkey in backing Maduro, as well as left-wing-led Latin American nations Bolivia, Cuba, El Salvador and Nicaragua, which have rallied against what they consider to be the latest chapter in a decades-long history of U.S. intervention against socialist forces in the region.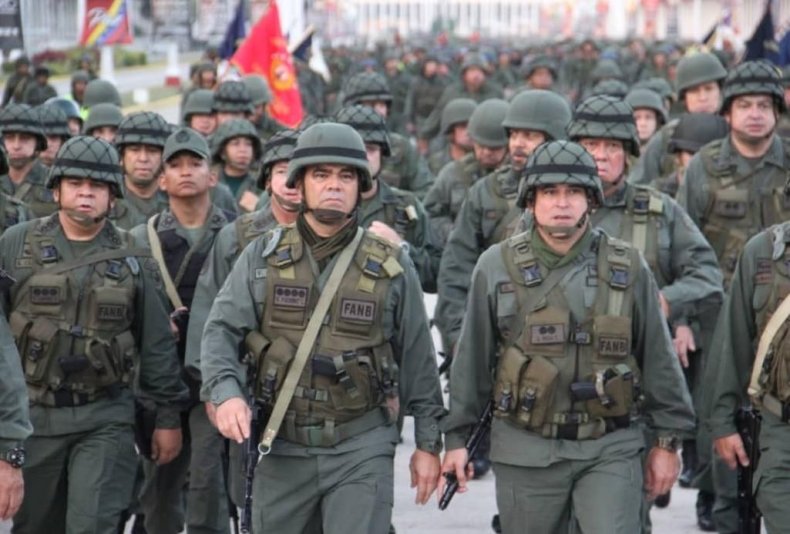 Mexico and Uruguay—who still recognized Maduro as president—have also offered to mediate talks between the government and opposition, while other members of the Organization of American States have followed the U.S. line, as have Australia, Canada, Israel and the United Kingdom.
The European Union and the United Nations were seeking dialogue, as was India and a number of other foreign nations and entities.
Maduro was succeeded late President Venezuelan President Hugo Chávez—himself the victim of an allegedly CIA-supported coup in 2002—after his death in 2013. Maduro was sworn into his second term earlier this month following last year's elections that the opposition boycotted due to allegations that the race was rigged in favor of the ruling United Socialist Party.