U.S. Attorney General William Barr Calls Trump 'Committed' To Groundbreaking Criminal Justice Reform
At a Monday afternoon White House roundtable discussion with law enforcement representatives, U.S. Attorney General William Bar said President Donald Trump was the president most committed to reforming criminal justice.
"He didn't require the crisis we have today to get started with the First Step Act, and with establishing a commission which has been looking at the very issues we're dealing with today," Barr said.
Barr added that police leaders nationwide had expressed interest in "clarity and guidance" on the use-of-force and other issues to help ensure training and adherence to national standards.
"The time for waiting is over," Barr said. "It's now incumbent on us to bring good out of bad. And we can do it, and the commitment is there and law enforcement to do it so let's get it done."
During the meeting, White House Senior Advisor to the President for Strategic Planning, Jared Kushner said, "The law enforcement community heard the cries from the community, saw the injustices in the system that needed to be fixed, and they responded by coming together to fix it, and it's been a great partnership to do that."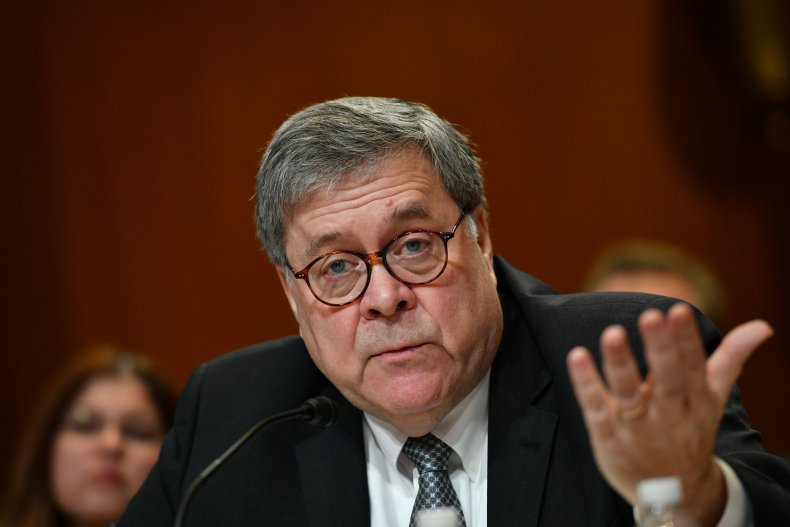 The White House roundtable follows nearly a week of protests against anti-black police brutality following the May 25 death of George Floyd, a 46-year-old man who died in police custody after a Minneapolis police officer knelt on his neck for nearly nine minutes.
The White House discussion also follows the introduction of the Justice in Policing Act of 2020, a policing reform bill introduced Monday by House Democrats.
The bill seeks to revise federal laws to track police misconduct, nationally ban chokeholds and no-knock warrants, mandate racial bias training for all police, expand the use of police body and dashboard cameras, roll back the transfer of military equipment to local police departments and lessen the right of qualified immunity, a legal protection that makes it difficult to prosecute officers who violate citizens' rights.
"We can't settle for anything other than transformative structural change," said Democratic House Speaker Nancy Pelosi of California said on Monday at an event introducing the legislation. "True justice can only be achieved with full, comprehensive action, that is what we are doing today. This is a first step; there is more to come."
In two Monday tweets, Trump signaled potential opposition to the Democratic bill.
"LAW & ORDER, NOT DEFUND AND ABOLISH THE POLICE. The Radical Left Democrats have gone Crazy!" Trump tweeted, later adding, "This year has seen the lowest crime numbers in our Country's recorded history, and now the Radical Left Democrats want to Defund and Abandon our Police. Sorry, I want LAW & ORDER!"
The First Step Act, which Barr referenced in his comments and which Trump signed into law on December 21, 2018, reformed federal prisons and sentencing laws to mandate de-escalation training for correctional officers, stop the use of restraints on pregnant prisoners, improve the availability of prison feminine hygiene products, expand compassionate release for terminally ill convicts, and issue grants projects facilitating the reentry of prisoners back into their communities after release.