U.S. Author to Donate Proceeds of Buhari Biography to Boko Haram Victims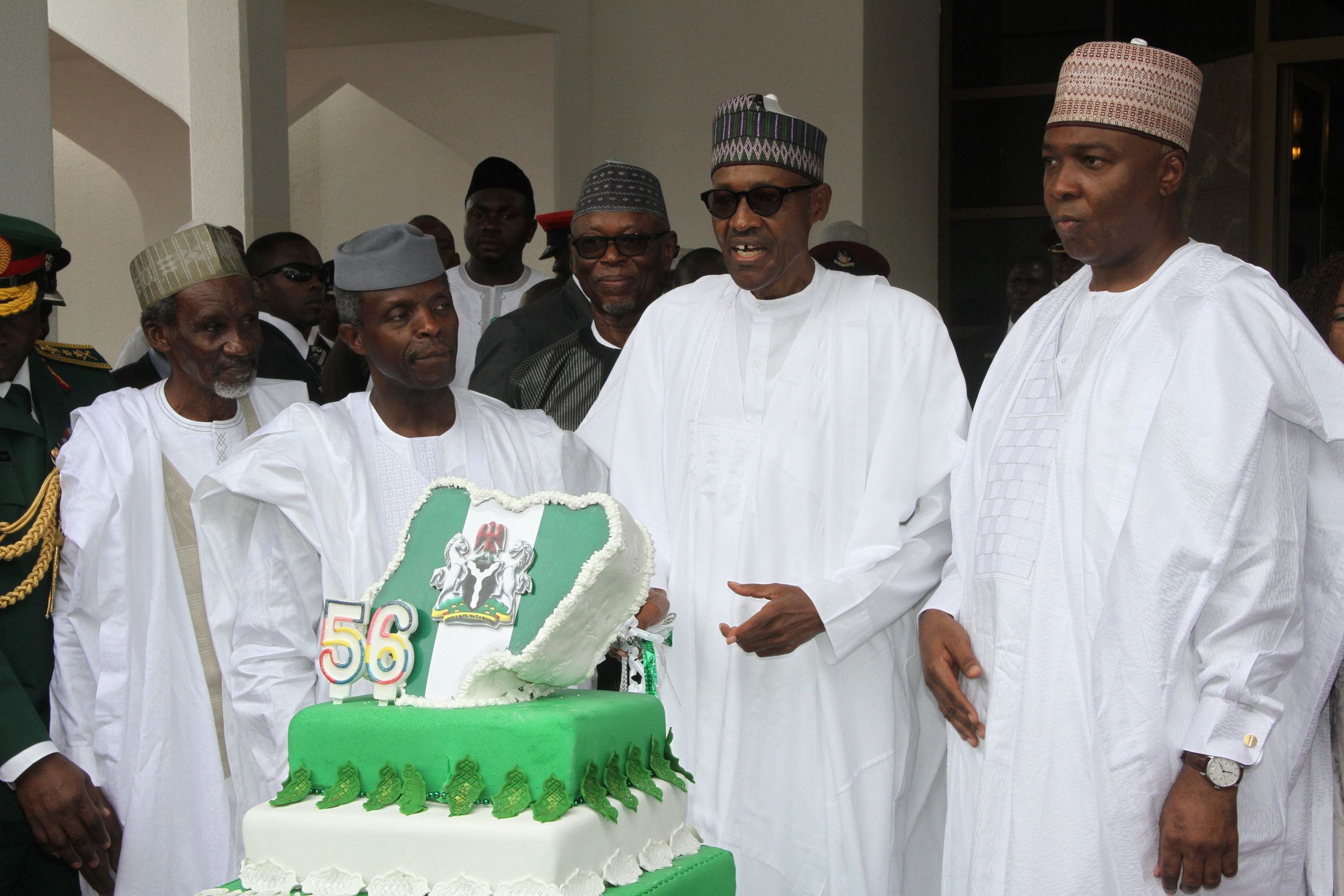 The proceeds of a new biography of Nigerian President Muhammadu Buhari will be donated to victims of the Boko Haram insurgency in the northeast of the country, the book's American author said at its launch Monday.
Prominent figures from Nigeria—including two former presidents—attended the launch of Muhammadu Buhari: The Challenges of Leadership in the Nigerian capital Abuja. Also in attendance were heads of state from neighboring Chad, Niger and Benin.
John Paden, the book's author, said that Buhari—who came to power in May 2015—had the dual tasks of promoting Nigeria's "unity and security" and added that the "challenges of leadership in Nigeria are larger than any individual," according to Nigeria's Channels TV.
Paden, who is a professor of international studies at George Mason University in Virginia, added that the proceeds of the book's sale would go to charities working with internally displaced persons, among others, in northeast Nigeria.
More than 2 million people have been displaced in Nigeria since Boko Haram, an Islamist group with ties to the Islamic State militant group (ISIS), took up arms against the Nigerian government in 2009.
Nigeria experienced its first peaceful transfer of power since independence in 1960 when Buhari defeated former president Goodluck Jonathan in the 2015 election. Since coming to power, the former military ruler has been praised for leading a crackdown on corruption and reinvigorating a military campaign against Boko Haram that has seen the group lose much of the territory it once held and be largely circumscribed to the remote Sambisa Forest in Nigeria's Borno state.
The president faces significant challenges, however, in reviving Nigeria's economy, which entered recession in August after contracting for the second consecutive quarter. The West African country has been hit by the global drop in oil prices and has seen its production slashed by hundreds of thousands of barrels per day by militant attacks in the oil-rich Niger Delta.
Former Nigerian president Olusegun Obasanjo—who was a member of the opposition People's Democratic Party—said that despite having several "encounters" with Buhari due to political differences, these had never affected their relationship. Obasanjo praised the book as an "intriguing" mix of "history and current affairs together."
Buhari himself thanked the audience for attending and expressed his gratitude to Paden "who tolerated me for the stories I tried to tell him," according to Nigeria's Premium Times.