U.S. Auto Safety Regulator Fines Takata Up to $200 Million for Defective Airbags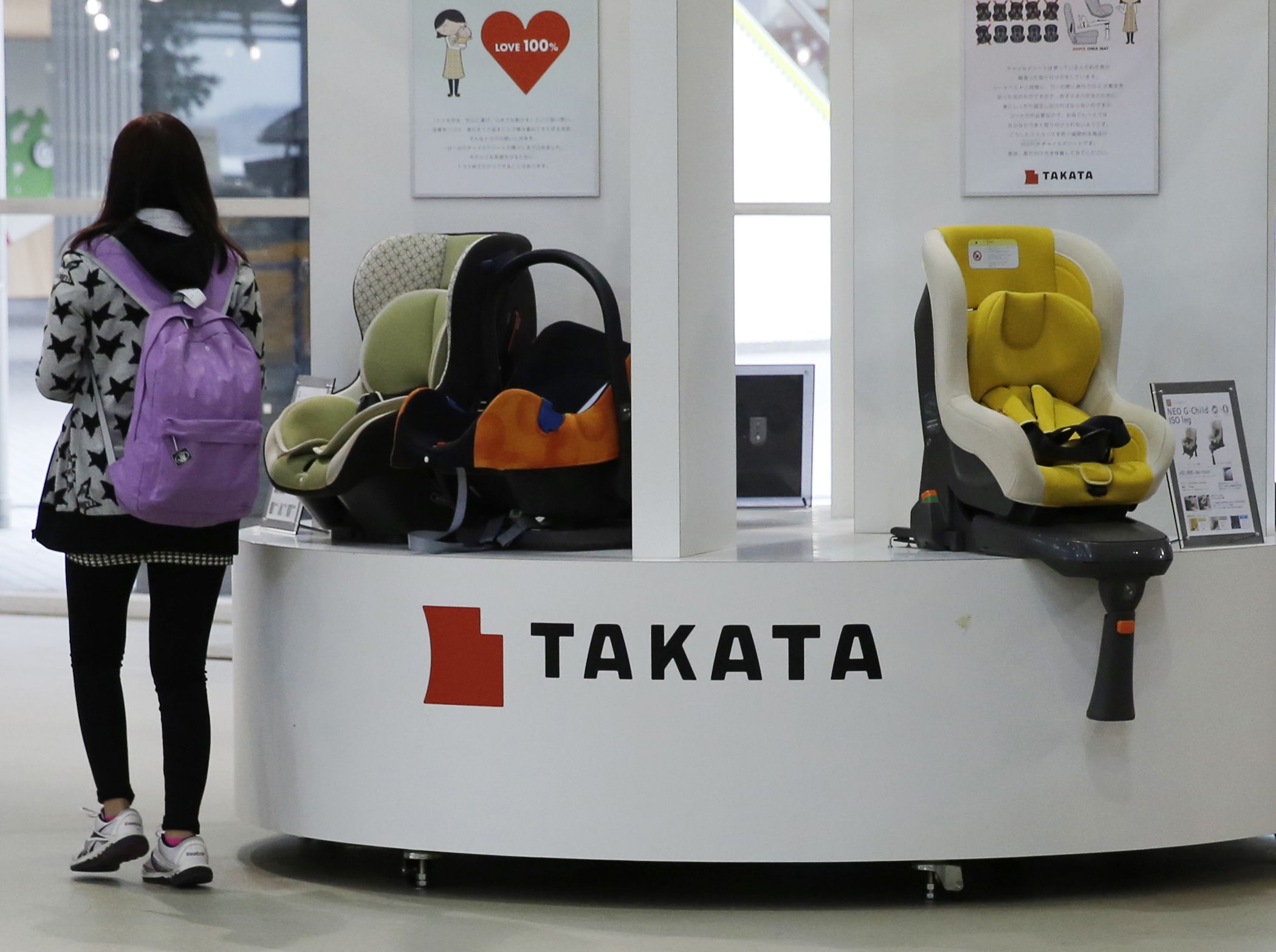 The top U.S. auto safety regulator on Tuesday imposed a fine that could be as high as $200 million on air-bag supplier Takata Corp and ordered it to stop making inflators that use ammonium nitrate. The National Highway Traffic Safety Administration cited the chemical as a factor in explosive air-bag ruptures that caused seven deaths and nearly 100 injuries in the United States.
In an unusual move, Honda Motor Co said it was "deeply troubled" by evidence suggesting Takata "misrepresented and manipulated test data for certain air bag inflators." Honda was Takata's largest air-bag customer.
NHTSA, which is part of the U.S. Department of Transportation, accused Takata of providing "selective, incomplete or inaccurate data" from 2009 to the present.
Takata, whose American depositary receipts closed down more than 4 percent, did not immediately respond to a request for comment.
In a briefing, U.S. Transportation Secretary Anthony Foxx said NHTSA had "taken Takata from being in a kicking-and-screaming mode to being part of the solution."
Honda said it provided NHTSA with information from "millions of pages of Takata internal documents" that the Japanese supplier produced in connection with U.S. lawsuits.
The automaker said it had recalled 6.3 million U.S. vehicles and replaced inflators on more than 40 percent of them.
NHTSA said $70 million of the Takata fine was payable in cash, with another $130 million due if company does not comply or if the agency uncovers additional violations of safety regulations.
The potential total fine is more than the $130 million that NHTSA levied earlier this year on Fiat Chrysler Automobiles but is dwarfed by much higher penalties from other agencies.
The U.S. Environmental Protection Agency, for example, has said Volkswagen AG is potentially liable for billions of dollars in fines for installing illegal software on nearly 500,000 U.S. diesel models since 2009.
Democratic Senators Edward Markey and Richard Blumenthal on Tuesday renewed their call for Congress to remove the ceiling on penalties that NHTSA can levy. Safety advocate Clarence Ditlow called for the imposition of criminal penalties.
NHTSA said 12 automakers had recalled 19 million vehicles with more than 23 million potentially defective inflators. Foxx said millions of unrecalled vehicles could still be on the road with inflators that use ammonium nitrate, a compound that can become unstable when exposed to moisture.
"We have enough suspicion about this substance to believe there is risk to the consumer," Foxx said. "And until (Takata) can prove that it's safe, we will not see ammonium nitrate in these air bags in the future."
NHTSA also said it might take four more years for manufacturers to come up with enough replacement inflators for the vehicles that already have been recalled.
The agency ordered carmakers to accelerate repairs on "high-risk" inflators, including those in humid areas, and to have enough replacement parts on hand for them by June 2016.
NHTSA said vehicles that have received "interim remedies" because of supply and design issues must be repaired by the end of 2019.