U.S.-Backed Forces Seize Raqqa Old City From ISIS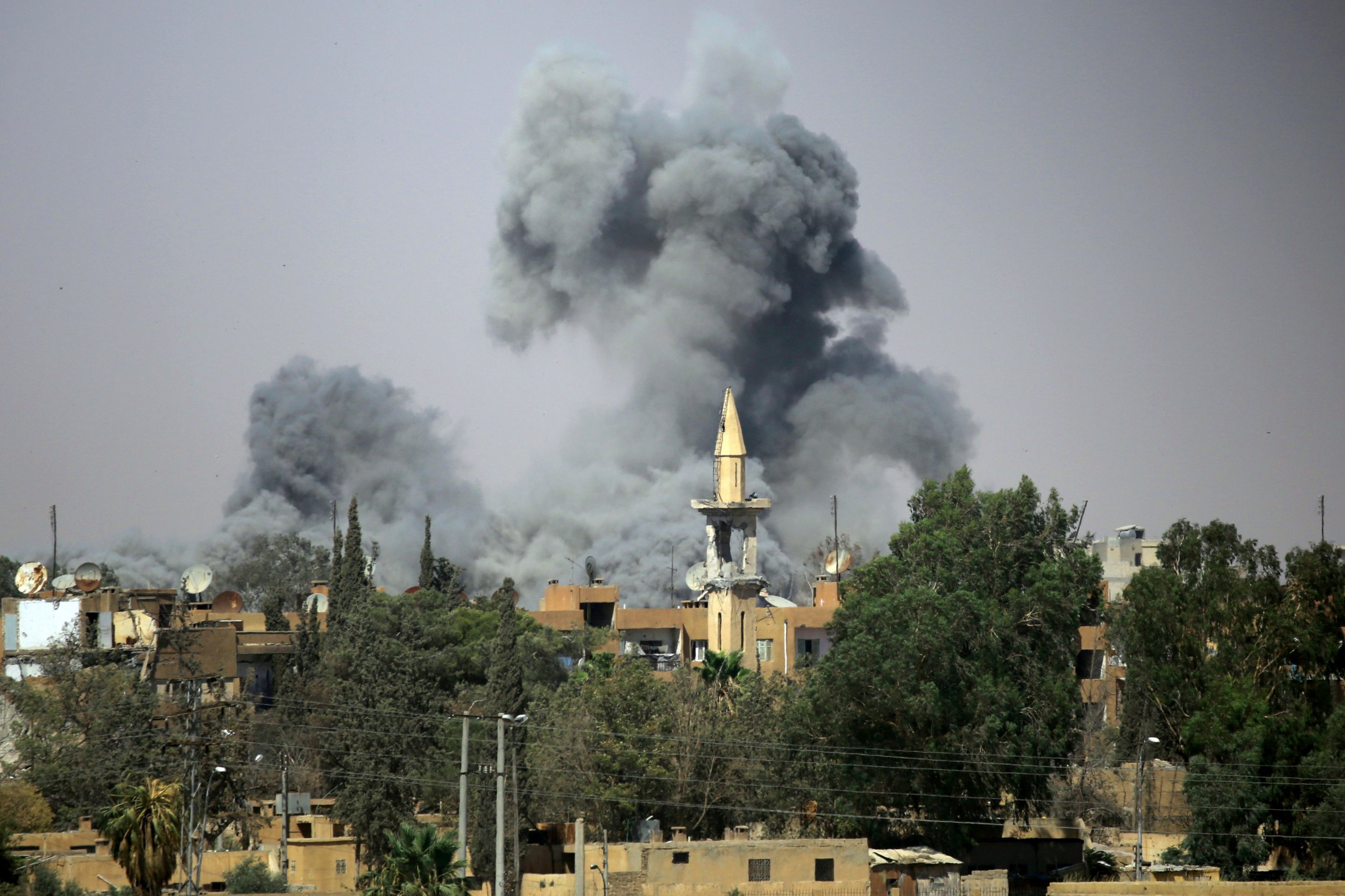 The U.S.-backed coalition battling the Islamic State militant group (ISIS) in Syria has re-taken the Old City of Raqqa as the battle for its de facto capital continues to rage on.
"Our forces today seized full control of the Old City in Raqqa after clashes with [ISIS]," Syrian Democratic Forces (SDF) spokesman Talal Sello told AFP news agency on Friday.
"We are on the edges of [ISIS'] security quarter in the city center, where most of its main bases are," Sello continued.
The SDF is a Kurdish-Arab coalition supported by U.S.-led coalition air power. Their campaign began in early June and in three months the SDF forces have captured almost two-thirds of the city.
The forces were able to enter the Old City in July after coalition airstrikes made two openings in a wall surrounding the area, allowing them to bypass mines and explosives.
ISIS, as in other cities that it captured after its rise in 2014, has slowed the offensive with booby traps, sniper fire and suicide vehicle attacks. The jihadist group has also laid down an extensive network of tunnels under Raqqa to launch counter-attacks against coalition-supported ground forces, according to the U.S.-led coalition. But the SDF is confident of victory.
"Control over the Old City—which has historical importance—is a moral victory against IS, which is collapsing in Raqa. Its defeat there is inevitable," Sello told AFP.
The eastern Syrian city has served as a hub for ISIS since its overran Syrian regime forces in January 2014. Some of the group's most shocking propaganda videos were shot on the hills surrounding the city, including the beheadings of American journalists James Foley and Steven Sotloff.
The U.S.-led coalition has said that ISIS fighters trying to flee or who have been captured in the city are "emaciated," "malnourished" and plied high on drugs. It estimated that some 2,500 jihadists were defending the city.
ISIS continues to control the eastern Syrian cities of Deir Ezzor and Mayadin, as well as the lawless borderlands that connect Iraq with Syria, but the loss of Raqqa as well as Mosul—the group's two greatest prizes in Syria and Iraq respectively—would mark an ideological defeat as well as a territorial one for the group.