U.S.-Backed Forces in Syria Capture Great Mosque of Raqqa From ISIS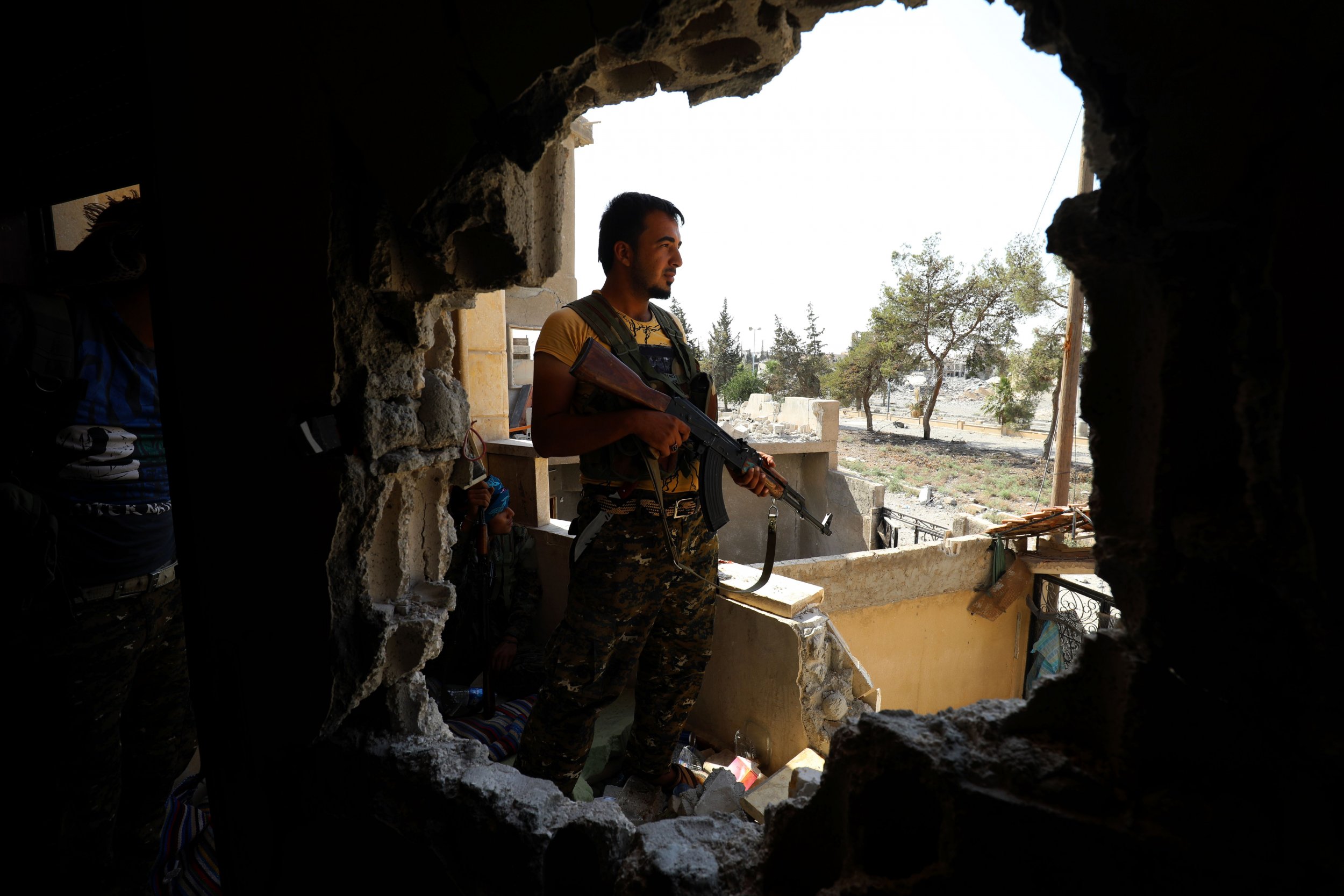 The U.S.-backed forces battling the Islamic State militant group (ISIS) in Syria have liberated the Great Mosque of Raqqa in the eastern Syrian city, as the campaign to oust the jihadists from its de facto capital continues apace.
The Kurdish-Arab coalition, known as the Syrian Democratic Forces (SDF) have already captured Raqqa's Old City, but it has now seized the centuries-old structure that serves as the city's oldest mosque, another milestone in the campaign.
"The liberation of this historic landmark is a testimony to the dedication and courage of the SDF as they fight to defeat ISIS in Raqqah," said Coalition Spokesman Col. Ryan Dillon.
"The SDF have made consistent incremental gains in the urban terrain of the city, fighting block by block, and applying increasing pressure on ISIS each day while evacuating civilians along the way."
The forces launched the campaign to liberate the city in early June, before breaching the Old City in July after the U.S.-led coalition punched two holes into the wall surrounding the area with airstrikes.
The ground forces, backed by the air power of the U.S.-led coalition, have captured almost two-thirds of the city.
But ISIS, as in other cities that it captured after its rise in 2014, has slowed the offensive with booby traps, sniper fire and suicide vehicle attacks. The jihadist group has also laid down an extensive network of tunnels under Raqqa to launch counter-attacks against coalition-supported ground forces, according to the U.S.-led coalition.
The eastern Syrian city was seized by anti-government Syrian rebels in 2013 but then overrun by ISIS in 2014. It implemented its brutal brand of conservative Islam over the population, crushing dissent and imposing capital punishment for its opponents.
Some of the group's most shocking propaganda videos were shot on the hills surrounding the city, including the beheadings of American journalists James Foley and Steven Sotloff.
The radical Islamist group retains control of the eastern cities of Mayadin and Deir Ezzor but the Syrian regime is nearing the edge of the latter, which the group has controlled for more than three years.