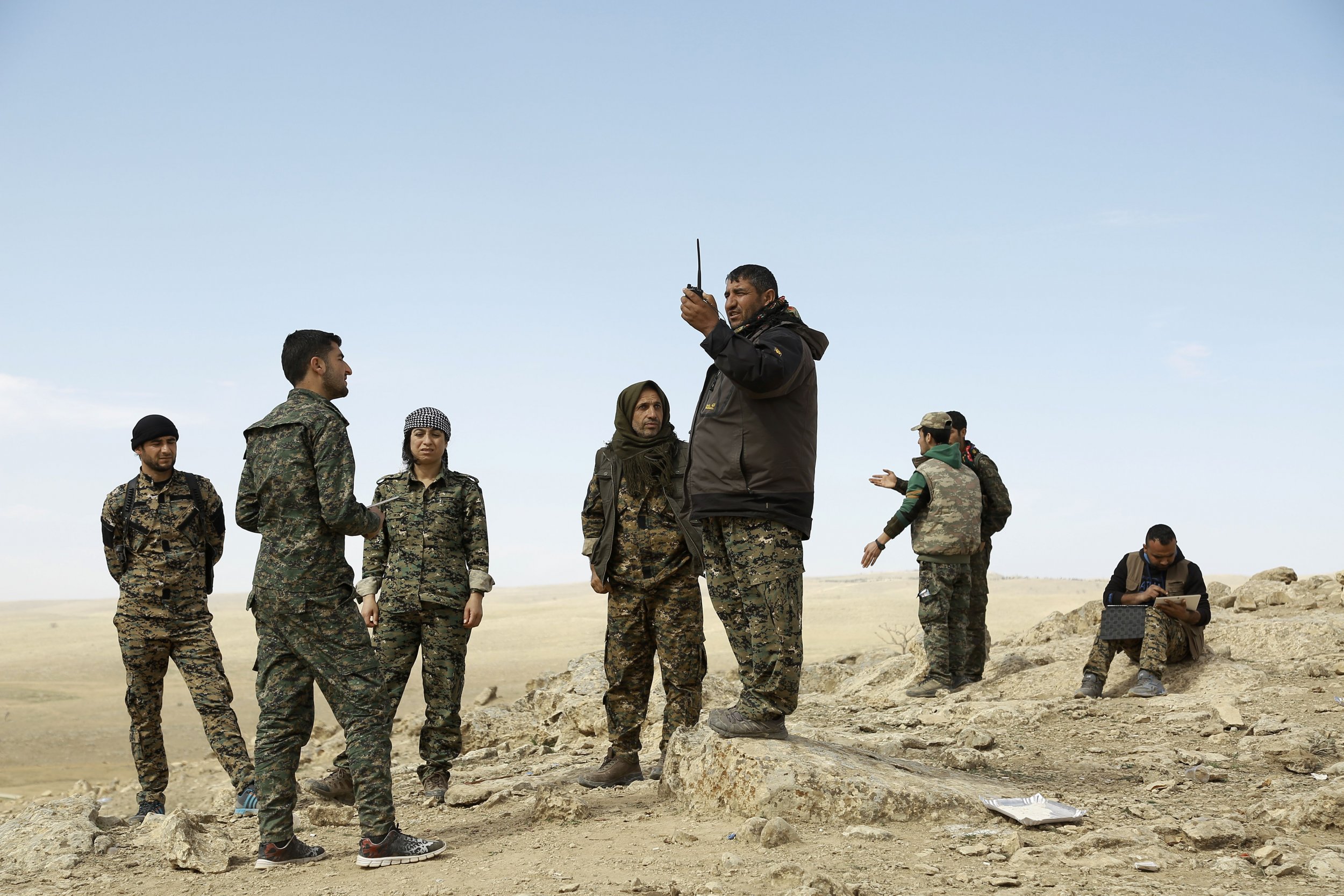 U.S.-backed Kurdish and Arab fighters have launched an offensive on the Islamic State militant group (ISIS) in a bid to capture a key area of territory in northern Syria used by the group as an entry point for its foreign fighters.
The tract of land, known as the Manbij pocket, is a strategic area used by the radical Islamists for logistics on both sides of the Euphrates River.
The U.S-led coalition is supporting the operation, which began on Tuesday, led by the Syrian Democratic Forces (SDF), with air strikes. Coalition aircraft conducted strikes on the ISIS-held town of Manbij and some U.S. special forces will operate as advisors in the offensive, according to U.S. officials.
"It's significant in that it's their last remaining funnel" that can be used to travel to Europe via land, a U.S. military official, speaking on condition of anonymity, told Reuters.
The U.K.-based Syrian Observatory for Human Rights (SOHR), which uses a broad network of sources on the ground in Syria, said that the coalition strikes killed 15 civilians, including three children. The advance has seen the SDF forces come to within 18 kilometers of Manbij town.
SOHR chief Rami Abdel Rahman told AFP news agency that the SDF captured nine villages west of the Euphrates since Tuesday. The town of Manbij lies 30 kilometers west of the Euphrates.
In May, the SDF began another offensive on ISIS-held territory north of Raqqa, the radical Islamist group's de-facto capital in its self-proclaimed caliphate.
The group has continued to suffer a series of losses at the hands of Kurdish-led forces and Iraqi forces in both Syria and Iraq respectively. The Pentagon said last month that the group has lost almost half of all of its Iraqi territory and a fifth of its Syrian territory since the coalition campaign began.
The spokesperson for the U.S.-led coalition was not immediately available for comment.