The men who sparked a warning about a potential attack on U.S. military personnel in Germany are two Jordanian activists in exile who are locked in a personal feud in which they accuse each other of being a political fraud, Newsweek has learned.
The men, Mudar Zahran of the Jordanian Opposition Coalition and Alaa al-Fazza, of the Jordanian Expatriates' Forum, accuse each other of secretly working for the Hashemite monarchy in Jordan that is friendly with the United States in their complicated fight that is rooted in conspiracy theories and innuendo.
Earlier this month, Zahran gave German authorities what he said was evidence that Fazza was planning an attack on U.S. troops in Germany. Fazza told Newsweek that he did not have any plans to harm U.S. forces and did not have links to radical ideologies.
On the day Zahran delivered the information, the U.S. intelligence community released a spot report from the Stuttgart Field Office of the 66th Military Intelligence Brigade saying that third party information indicated there was a "possible imminent attack against U.S. Soldiers located at either Tower Barracks in Grafenwohr or Tower Barracks, Dulmen, exact location, date and time unknown," as Newsweek first reported in January.
The suspect was described as a "Jordanian extremist," who is "a loyalist to the Jordanian kinglet and recently advocated killing U.S. soldiers in Germany," using terms that mirror those frequently used by Zahran.
However, U.S. Army Europe later issued a statement that said "no imminent threat was found to exist."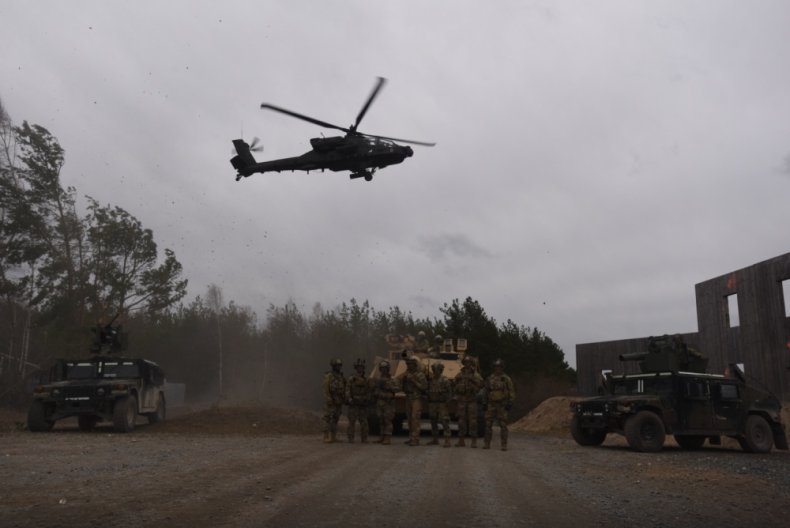 Fazza said he has not been formally charged with any crime but has returned to Sweden. He is now fighting to have his name cleared, while Zahran warns his rival still presents a threat.
"I am totally disappointed that such a story circulates and the U.S. troops in Germany take all these procedures based on a single report from a new source that is not reliable for them, based on speculations that are, in turn, based on misleading quotes," Fazza told Newsweek. "I do understand the security needs, especially after the Iranian crisis, but a single call to the U.S. sources in Jordan could have clarified that this info was totally false."
The connection between the two men is complicated.
Zahran said he fled Jordan in 2010 to claim political asylum in the United Kingdom and describes himself as the secretary-general of the Jordanian Opposition Coalition, an organization billed as an alternative to Jordan's monarchy. Critics, including Fazza, have accused him and his organization of being more facade than fact, something he vehemently denies. He shared with Newsweek a dossier he gave German authorities that detailed what he believed demonstrated the threat Fazza posed.
Fazza also claimed political asylum due to government harassment at home, and has lived in Sweden since 2013. He helps lead the Jordanian Expatriates Forum, an online group of Jordanian opposition activists. Fazza reached out to Newsweek after the publication's initial reporting about the alert and revealed he was the Jordanian national described as the suspect who triggered it.
Both men claim to have been targeted by the Jordanian government and have been cited in major news publications to talk about that. And both have actively tried to discredit each other for years.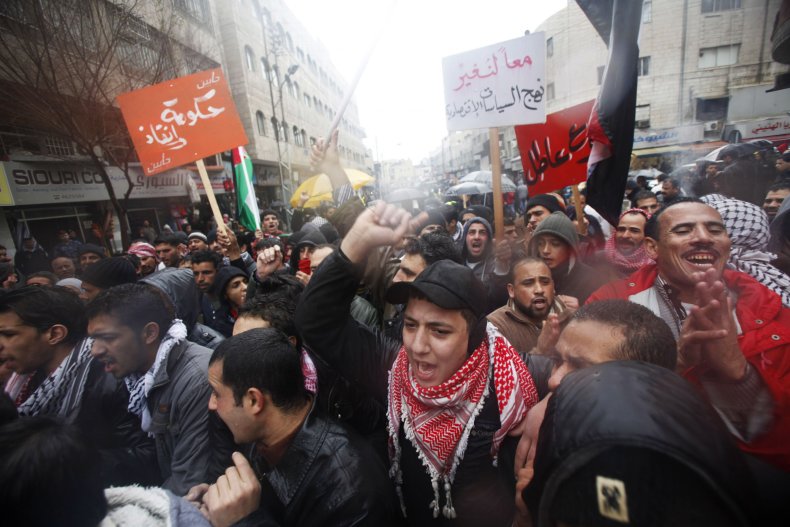 The dossier Zahran provided to German authorities included examples of Fazza's recent social media activity, such as tweets that said Fazza wished "80 Americans had died" in the recent Iranian missile strike on Iraqi bases, an act that, coupled with the United States' earlier killing of Quds Force Major General Qassem Soleimani, put the Pentagon on high alert globally. Fazza also tweeted how he was "envious" of Iran's willingness to take on the United States.
In one Facebook post, Fazza also said "conspiracies are being cooked up" by him and two fellow Jordanian activists he met in Munster. Newsweek is withholding the names of these two other individuals to protect their privacy.
Fazza confirmed the authenticity of these social media posts to Newsweek, but said they were "ironic and sarcastic," and were taken out of context. He said his remarks on Facebook referred to "jokes" regarding protests he and his comrades were planning any against the Jordanian government in Germany.
"As for the U.S. military presence in the Middle East, yes I am against it, as millions of Americans oppose it, too. My opinion about Iran is my own business," he added, questioning why a supporter of the Jordanian monarchy would also cheer on Iran, which is critical of West-aligned Arab countries like Jordan.
Still, both German and U.S. authorities apparently took the information seriously enough to issue the spot report. A senior U.S. intelligence official also explained to Newsweek when such threats are made, a bulletin is usually sent out during the investigation to prevent a potential catastrophe from occurring.
U.S. Army Europe gave the all-clear shortly after Newsweek's story was published.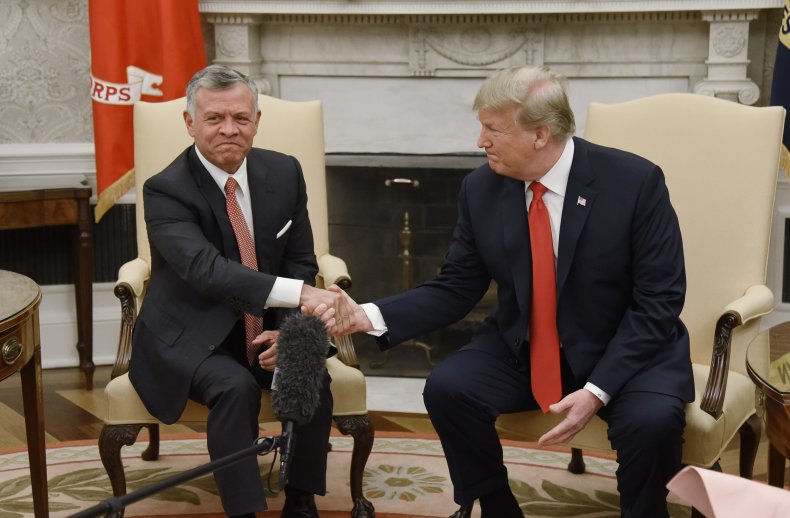 Zahran, however, defended his actions and said he was not finished with his attempts to expose his rival. He told Newsweek: "I think it was dangerous and there's more to come."
He warned he would continue to try to expose Fazza because he "is openly anti-West, he is openly anti-Israel, he did call for the murder of American soldiers, he did say that he envies Iran because of the missile attacks on American bases." He's also, according to Zahran, "a member of the king's league of loyalists."
"As far as al-Fazza, I wouldn't bet on him getting off the hook anytime soon," Zahran warned.
Fazza, too, appeared motivated to take down a man whose report he said could have resulted in him having "ended up in Guantanamo if one was a little bit unfortunate." Like Zahran, Fazza said he suspected his rival of "having secret coordination with the regime in Jordan."
Fazza predicted his feud with Zahran may escalate in the future. "In fact," he said, "he takes it really personal when it comes to me."