Government leaders in France have unanimously objected to Paris-based pharmaceutical company Sanofi's recent statement that it would prioritize the United States when distributing a vaccine currently in development to protect against the novel coronavirus.
During an interview with Bloomberg News on Wednesday, Sanofi's Chief Executive Officer Paul Hudson claimed the U.S. was entitled to "the largest pre-order" of possible immunizations coming next year, should the company produce one that is eventually approved for widespread use.
Hudson said this was because the U.S. had contributed funding to the vaccine's development efforts. The U.S. Biomedical Advanced Research and Development Authority, a branch of the Department of Health and Human Services, broadened its already existing partnership with Sanofi in February with intentions to finance medical advancements related to the pandemic.
Several French officials issued responses to Hudson's comments shortly after they were published. Speaking to French news outlet Sud Radio early on Thursday, Agnès Pannier-Runacher, the nation's secretary of state for economy and finance, said issuing vaccines to one administration over another as recompense for manufacturing resources was "unacceptable." She also criticized Sanofi offering first priority to the U.S. given that its laboratories are based in France.
"For us, it would be unacceptable that there be privileged access for this or that country on a pretext that would be a financial pretext," Pannier-Runacher told the outlet.
French Prime Minister Edouard Philippe expressed similar views in messages shared to Twitter on Thursday, arguing that a vaccine to combat the novel coronavirus "should be a global public good" to which equal access "is not negotiable." Philippe also announced that a conversation had taken recently place between himself and Sanofi chairperson Serge Weinberg.
"He gave me all the necessary assurances regarding the distribution in France of a possible Sanofi vaccine," Philippe wrote in another Thursday tweet.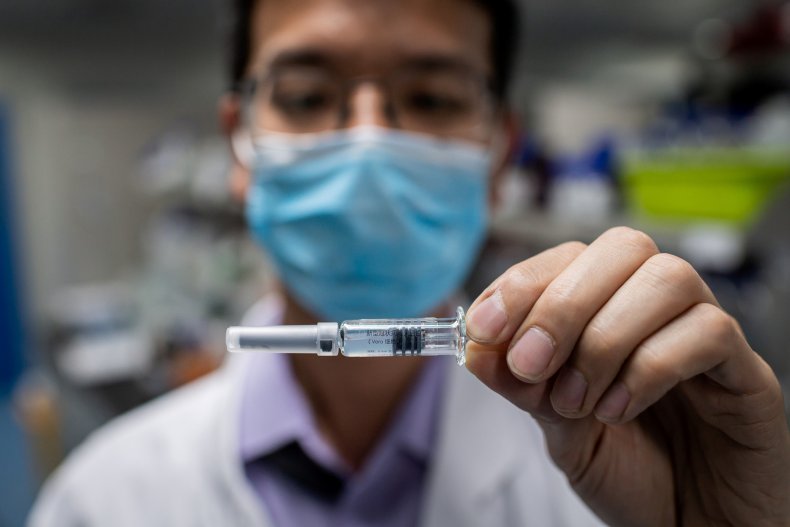 Newsweek acquired a new statement released by Sanofi on Thursday, which seemed to address the wave of backlash from French authorities regarding Hudson's comments about vaccine orders to the U.S. In it, the company said it aimed to create a universally accessible vaccine.
"We have always been committed in these unprecedented circumstances to make our vaccine accessible to everyone," the statement read, noting that the U.S. is not its only partner. "Sanofi benefits from a diversified footprint around the world. We have manufacturing capacity in the U.S., Europe and all other main regions. The U.S. production will be mainly for the U.S. and the rest of the manufacturing capacity will cover Europe and the rest of the world."
According to a press release issued by the company, Sanofi expects its vaccine to enter clinical trials during the second half of 2020. Depending on trial results, the immunization candidate could be available for distribution and use by the second half of 2021.