U.S. Blames Russia For Syrian Chemical Attack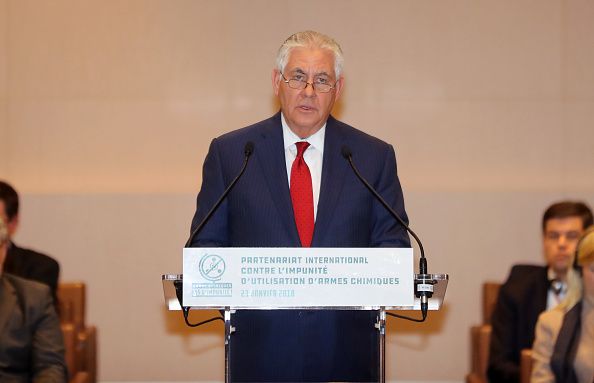 Top U.S. officials on Tuesday have singled out Russia in its vetoes at the U.N. Security Council, claiming that the country has some responsibility for its failure to hold the Syrian government accountable after recent chemical attacks.
The outcry comes amid reports of chlorine gas being used on the ground in the besieged rebel-held town of Douma, in the enclave of Eastern Ghouta.
According to the Syrian American Medical Society, 21 cases of suffocation were reported on the ground, including six women and six children "consistent with the use of chlorine gas."
"We know that for years Russia has looked the other way while their Syrian friends use these despicable weapons of war," U.S. Ambassador to the U.N. Nicki Haley argued at a Security Council meeting on Tuesday.
"Will they hold Assad to account? Of course not. They never do," Haley added.
Russia, a close ally of Syria and one of the five permanent members of the U.N. Security Council, has cast 11 vetoes of a resolution regarding Syria since the conflict broke out seven years ago.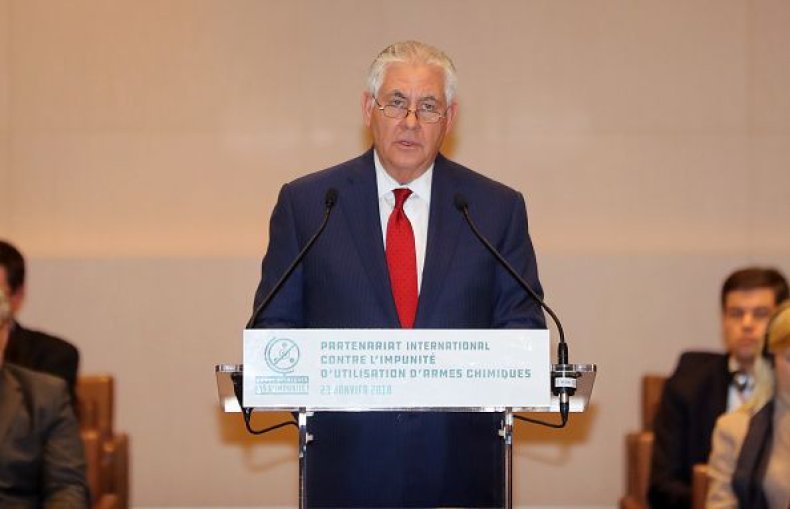 China, which traditionally follows Russia's lead, has also vetoed past resolutions concerning Syria.
"Russia's failure to resolve the chemical weapons issue in Syria calls into question its relevance to the resolution to the overall crisis," U.S. Secretary of State Rex Tillerson said in Paris during the launch of an organization that seeks to identify and punish those who use chemical weapons.
"At a bare minimum, Russia must stop vetoing and at least abstain from future Security Council votes on this issue," Tillerson said.
In response, Russia's U.N. Ambassador Vassily Nebenzia said the U.S. is repeatedly accusing Syria of using chemical weapons and is "attempting to drag Russia into this as well."
The latest veto Russia cast would have extended the Joint Investigative Mechanism, which names individuals and entities involved in chemical weapons use in Syria.
"When the investigators found that the Assad regime used them, Russia tried to find any excuse to poke holes in the investigation and threw up smoke to question the findings," Haley told the council attendees.
At the U.N. on Tuesday, Russia pushed for an inquiry into the chemical attack, a move that the U.S. said was a deterrent from a French initiative held earlier that day. Twenty-nine countries pushed for sanctions and criminal charges against the perpetrators of chemical attacks.
Syria has vehemently denied any handling of chemical weapons, despite U.N. investigations that revealed their use against civilians in opposition-held areas.
In 2013, Russia and the U.S. reached an agreement that "legally obligated" Syria to give up its chemical stockpile.