Products from 5 different countries have been seized by U.S. Customs and Border Protection (CBP), acting on information that the goods were made using overseas slave labor. According to Voice of America, items seized include diamonds from Zimbabwe and clothing from China.
Also included in the seizure were gold from the Democratic Republic of the Congo, Malaysian rubber gloves and bone black from Brazil.
In a statement, Acting CBP Commissioner Mark Morgan said, "CBP's issuing of these five withhold release orders shows that if we suspect a product is made using forced labor, we'll take that product off U.S. shelves."
Section 307 of the Tariff Act of 1930, "prohibits the importation of merchandise mined, produced or manufactured, wholly or in part, in any foreign country by forced or indentured child labor—including forced child labor."
Products that violate that law are subject to seizure or exclusion. The violation could lead to criminal investigation of the importers.
The Bureau of International Labor Affairs (ILO) says there were 152 million child laborers between 5-17 years old in 2017; of these, 73 million were working in hazardous conditions. This includes domestic servitude, scavenging in dumps and being used as soldiers in conflict zones.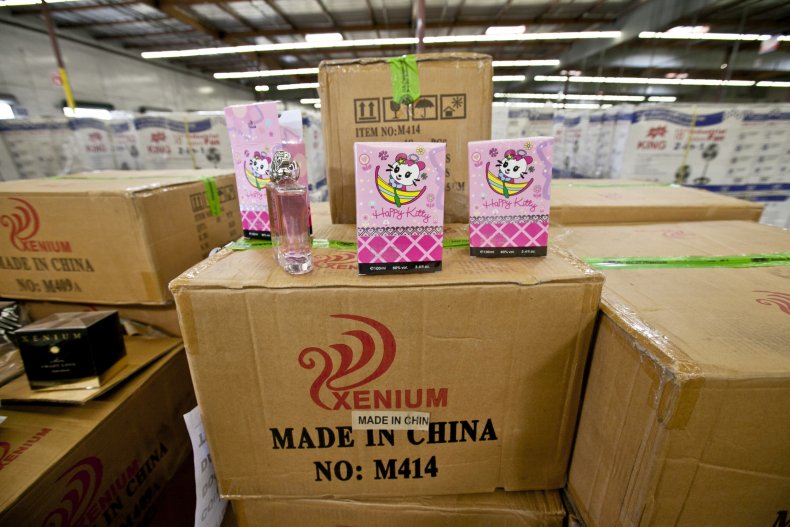 The Bureau also estimates 4 million children around the globe were involved in forced labor in 2017. Activities include diamond or gold mining, commercial fishing and brick making.
Among other countries who have had detention orders against their products by CBP are India for their tobacco products, Mongolia for clothing and Nepal for their carpets.
Forced labor is fed by the practice of human trafficking. The ILO estimates approximately 24.9 million people trapped in forced labor, generating $150 billion per year in profit.
The mining industry has been a high-profile example of forced labor. As recently as 2013, Human Rights Watch reported that children were still digging for gold in Tanzania. Children were at risk from pit collapses, mercury exposure and breathing dust.
Like many who wind up in forced labor, children are coerced into it with the promise of a better life. The Office on Trafficking in Persons states that psychological manipulation plays a huge part in obtaining new workers.
Force can be used in the beginning stages to break down a person's resistance. False promises are made about employment, wages, and perhaps even love relationships. Traffickers also threaten their victims with violence or humiliation if they don't comply with demands.
More than $400 billion in goods that were probably made by using forced labor enter the U.S. market yearly. And yet, according to the Thomson Reuters Foundation, the U.S. only seized $6.3 million of those imports. Eric Gottwald, Deputy Director of the International Labor Rights Forum, was quoted as saying, "If the goal of the tariff act is to stop consumers from buying forced-labor-made goods, it's failing."
Before today's announcement, only 7 detention orders had been issued by the CBP since 2016.