Alt-Right Media Personalities Denied Entry to U.K.
Three prominent activists with the so-called alt-right have been denied entry to the United Kingdom.
U.S. activist Brittany Pettibone, who hosts a nationalist podcast, was prevented from entering the country alongside Austrian far-right leader Martin Sellner on Friday. Canadian YouTube blogger Lauren Southern was denied entry Monday.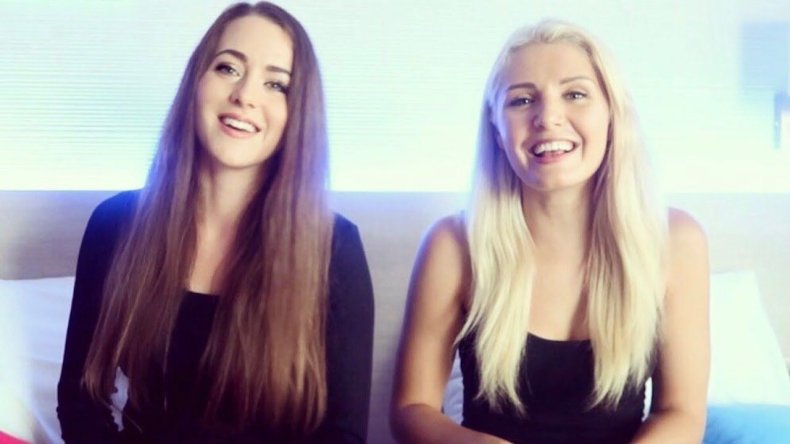 "Border Force has the power to refuse entry to an individual if it is considered that his or her presence in the U.K. is not conducive to the public good," a Home Office spokeswoman said in an emailed statement to Newsweek.
Pettibone and Sellner were detained at Luton Airport and refused permission to enter the U.K. on the grounds that their presence in the country was not conducive to the public good. They were deported from the U.K. Sunday.
In a video posted on Twitter Monday, Sellner said he was planning to speak Sunday at an anti-immigrant event in London's Speakers' Corner, and Pettibone said she was planning to interview Tommy Robinson, whose real name is Stephen Lennon, founder of the far-right English Defence League.
"It felt like they were saying, 'You're right-wing. That's not allowed,'" said Pettibone.
Southern was refused entry to the U.K at Coquelles, France, where the Channel Tunnel joins the European mainland with the British Isles, on the same grounds as Pettibone and Kellner.
Southern said that she was prevented from entering Britain after displaying provocative anti-Islam posters in the English city of Luton. Luton Today reported that on February 24, Southern was photographed outside a burger restaurant in the town center displaying posters that stated, "Allah is gay."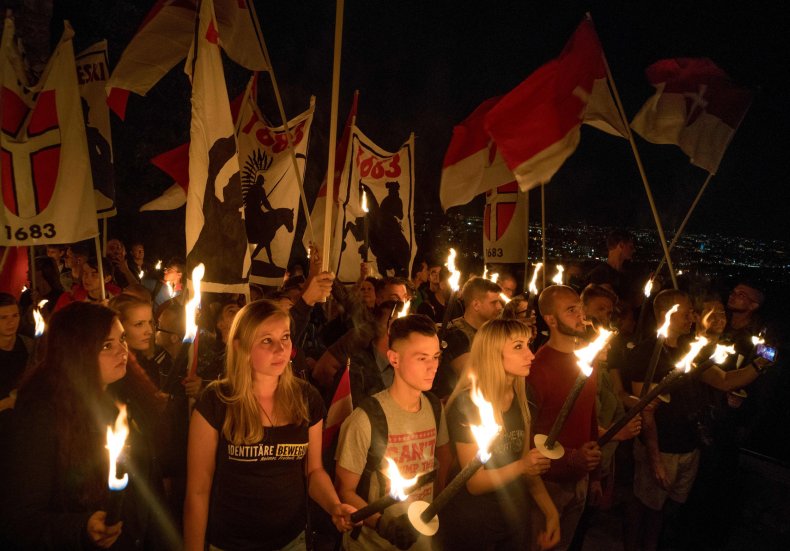 All three have used social media and provocative stunts to attract younger recruits to far-right ideology.
Pettibone has been named on the Anti-Defamation League's "hate list" of prominent far-right figures.
She hosts the Virtue of the West podcast, which the ADL claims she uses "to amplify the views of the alt-right by interviewing members of the movement," though she does not "explicitly identify as part of the alt-right."
The alt-right is a loose movement of anti-establishment conservatives and white nationalists.
Southern's YouTube channel has 400,000 subscribers and features "anti-feminist, xenophobic, Islamophobic diatribes [that] tiptoe at the precipice of outright white nationalism," according to the Southern Poverty Law Center.
She ran as a Libertarian candidate for the Canadian Parliament and is a former journalist for Canadian alt-right media website The Rebel. Robinson has also filmed stunts for the site.
She has denied being affiliated with the alt-right.
Southern tweeted she was "officially banned from U.K. for 'racism'" but was doing fine. She added that "all the cool people are being banned anyway."
Sellner, a leader of Generation Identity, an anti-Islam, anti-immigrant youth group that has branches across Europe and close ties to the alt-right. It is described by U.K. charity Hope Not Hate as "racist and extreme."
Joe Mulhall, a senior researcher with U.K. anti-racism charity Hope Not Hate, told Newsweek in a statement, "We've been watching Lauren Southern for some time, and she has gradually become more and more extreme in her outbursts and associations. The decision to refuse her entry came after she distributed racist material in Luton on a recent visit to the U.K.
In its "State of Hate 2018" report released earlier this month, Hope Not Hate called the meeting of Lennon and North American far-right alternative media personalities a "major threat."
"This has seen an unholy alliance start to come together particularly over social media but also in the offline space," Hope Not Hate continued.
In August 2017, Southern and Pettibone took part in the Defend Europe mission led by Sellner, in which activists hired a boat to prevent refugees crossing the Mediterranean to Europe.
The mission ended after a slew of setbacks.
In 2013, U.S. anti-Islam blogger Robert Spencer and conservative commentator Pamela Geller were refused entry to the U.K. In a statement, a Home Office spokesperson said, "We condemn all those whose behaviours and views run counter to our shared values and will not stand for extremism in any form."