U.S. Border Agents Call Themselves 'First Line of Defense' Against Legal Canadian Weed After Two Arrests
The director of a Customs and Border Protection (CBP) port between Canada and Montana has hailed his agents as the nation's "first line of defense" after two U.S. citizens were arrested returning from Canada with cannabis products, which are now legal in the North American country.
"Our highly trained CBP officers are our great nation's first line of defense. They continually work to detect and prevent the illegal importation of narcotics, including marijuana," Sweetgrass Area Port Director Daniel Escobedo said, Montana's 8KPAX news reported on Tuesday. "This mission remains unchanged. CBP is proud to work together with our state and local law enforcement partners to enforce our nation's laws," he added.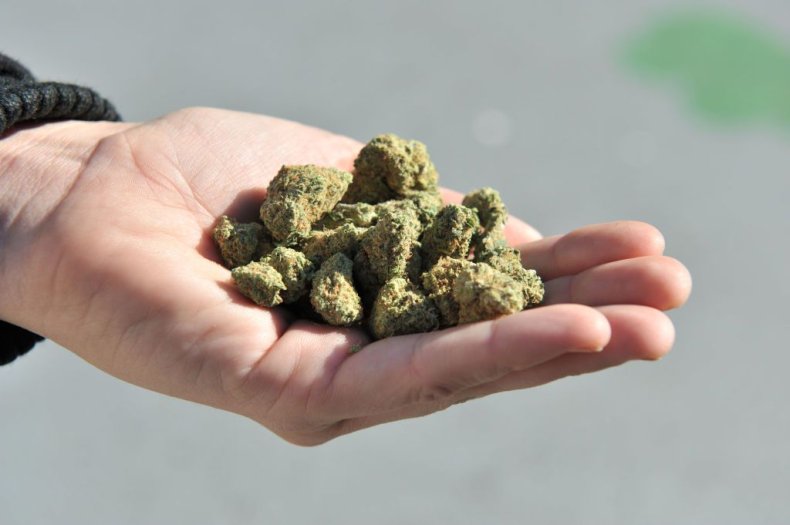 According to the local news station, CBP officers at the Sweetgrass Area Port have detained at least two Americans returning from Canada since the U.S. neighbor officially legalized recreational cannabis on October 17. When searching the citizens' vehicle, officers discovered marijuana, hash oil and a pipe to smoke pot, leading the CBP to arrest both individuals and turn them over to the Toole County Sheriff's Office for prosecution.
Although medical marijuana was legalized by ballot measure in Montana back in 2004, recreational cannabis remains illegal within the state. Under U.S. federal law, cannabis is classified as an illegal Schedule 1 drug. CBP agents operate under the jurisdiction of the federal government, so even if the U.S. citizens had entered through a border state with legal recreational marijuana, such as Alaska or Washington, they would have been detained.
In late October, 23-year-old David Dratch of New York was arrested by border agents who reportedly found six envelopes containing marijuana, two jars of cannabis resin and four packages of THC gummy worms in the vehicle's glove compartment. Although the U.S. Department of Justice has said the products were obtained legally in Canada, Dratch now faces charges that could send him to prison for up to five years and lead to a fine of up to $250,000.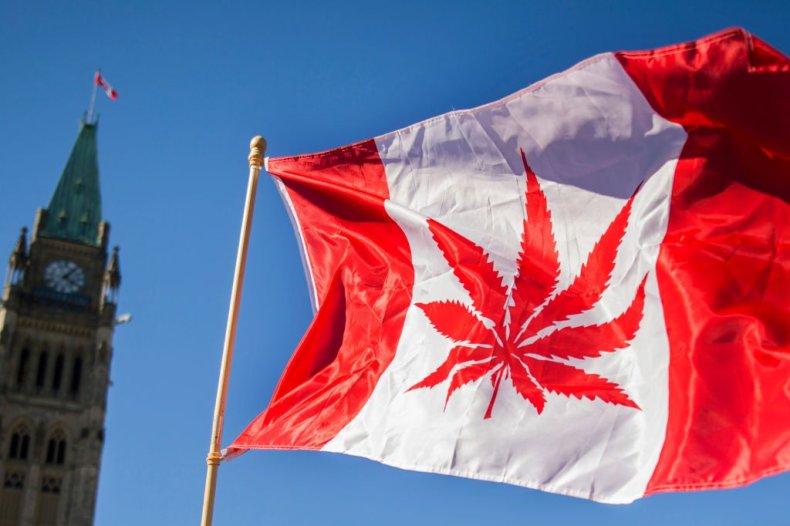 Nine U.S. states and the nation's capital have legalized recreational marijuana, while more than 30 states have approved medicinal use of the plant. Michigan and North Dakota both have ballot measures to legalize recreational cannabis during Tuesday's election, while Utah and Missouri are voting on legalizing medicinal use. Support for legalization is also bipartisan, with a recent poll from Gallup showing that 75 percent of Democrats, 71 percent of Independents and 53 percent of Republicans are in favor.
Regardless of the wide and growing support for cannabis across the country, federal prohibitions remain in place. With Canada's move to legalize, as well as Mexico's major steps in that direction, activists and many politicians are pushing for major reforms.
"We've seen Canada make the jump to legalize, and now Mexico is creating a pathway toward it," Democrat Congressman Earl Blumenauer from Oregon, a founding member of the bipartisan Congressional Cannabis Caucus, told Newsweek last week. "Seeing our neighbors making progress should put much more pressure on us to get it right and ditch our outdated federal marijuana policy."