U.S. customs and border agents are bracing for Canada's legalization of recreational marijuana, saying they will continue to enforce federal law along the northern border.
"Although medical and recreational marijuana may be legal in some U.S. States and Canada, the sale, possession, production and distribution of marijuana all remain illegal under U.S. federal law," Customs and Border Protection (CBP) officials told Detroit's Local 4 news.
The unidentified officials said that anyone attempting to enter the U.S. with cannabis may have the products seized, as well as face fines and possible "apprehension."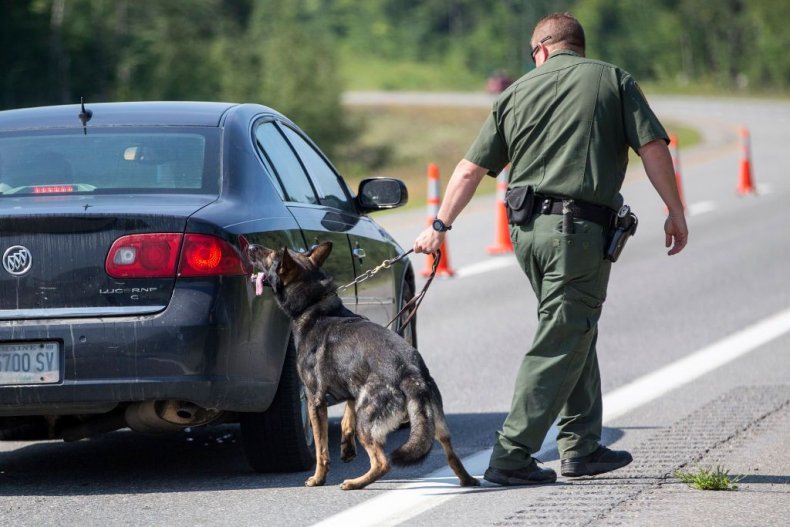 Drew Dilkens, the mayor of Windsor (a Canadian border town located close to Detroit) told the news channel that there are some concerns about travelers between Canada and the U.S. understanding what is legal and illegal in each respective country.
"We want to make sure that people who come here don't have a bad experience and that they're fully informed when they cross the border that the laws are different here," he said.
Just after Canada officially legalizes cannabis in October, Michiganders will vote on a ballot measure to legalize marijuana as well. The move is widely expected to pass, meaning recreational weed will become legal on both sides of the Canadian-Michigan border. Border states Washington, Vermont and Maine have already moved to legalize, meaning they will be in the same situation.
Nonetheless, as the border is controlled by federal agents, marijuana products will not be allowed to cross between the two countries by U.S. officials.
"This bright red line at the border is something we all need to consider, because federal law will apply at the border, notwithstanding what's legal or not in either province or state on the other side of that border," Dilkens pointed out.
Following Ottawa's June decision to legalize cannabis, immigration lawyer Len Saunders told Canada's CTV News that Canadians who admit to having used weed at some point in their lives could face a lifetime ban from the U.S.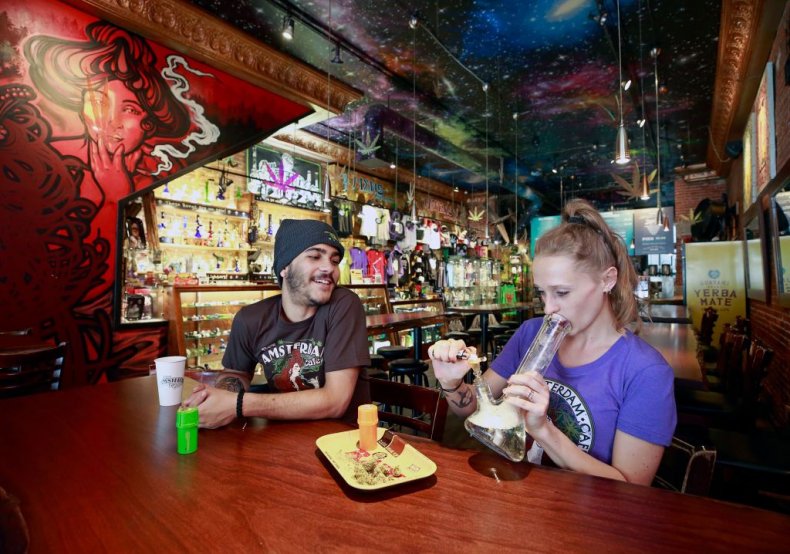 "It's basically black and white—if you admit to a U.S. border officer at a U.S. port of entry that you've smoked marijuana in the past, whether it's in Canada or the U.S., you will be barred entry for life to the United States," he said. The lawyer advised Canadians to refuse to answer any such questions from immigration officials if they have used the plant in the past. While they would be blocked from entering on that day, they would not be banned for life for refusing to answer.
Stating that it is the "first line of defense in preventing the illegal importation of narcotics, including marijuana," CBP told Local 4 that it "will continue to enforce that law."
Nine U.S. states have legalized marijuana for recreational use, but legal businesses continue to face challenges due to federal prohibitions. Additionally, 31 states have approved cannabis for medicinal use, with another dozen that allow the plant's use for specific medical conditions.
Several other states, besides Michigan, have ballot measures coming up later this year. Legalization also enjoys bipartisan support among voters, as 62 percent of Republicans younger than 40 support ending prohibitions on marijuana consumption, according to a Pew Research poll released in January. Among Democrats, the percentage is 69 percent, and among independents it is 65 percent. Overall, 61 percent of Americans are estimated to support legalizing pot.