U.S. Border Agents Make Largest Fentanyl Bust In History, Discover 254 Pounds Of The Drug Hidden In A Produce Truck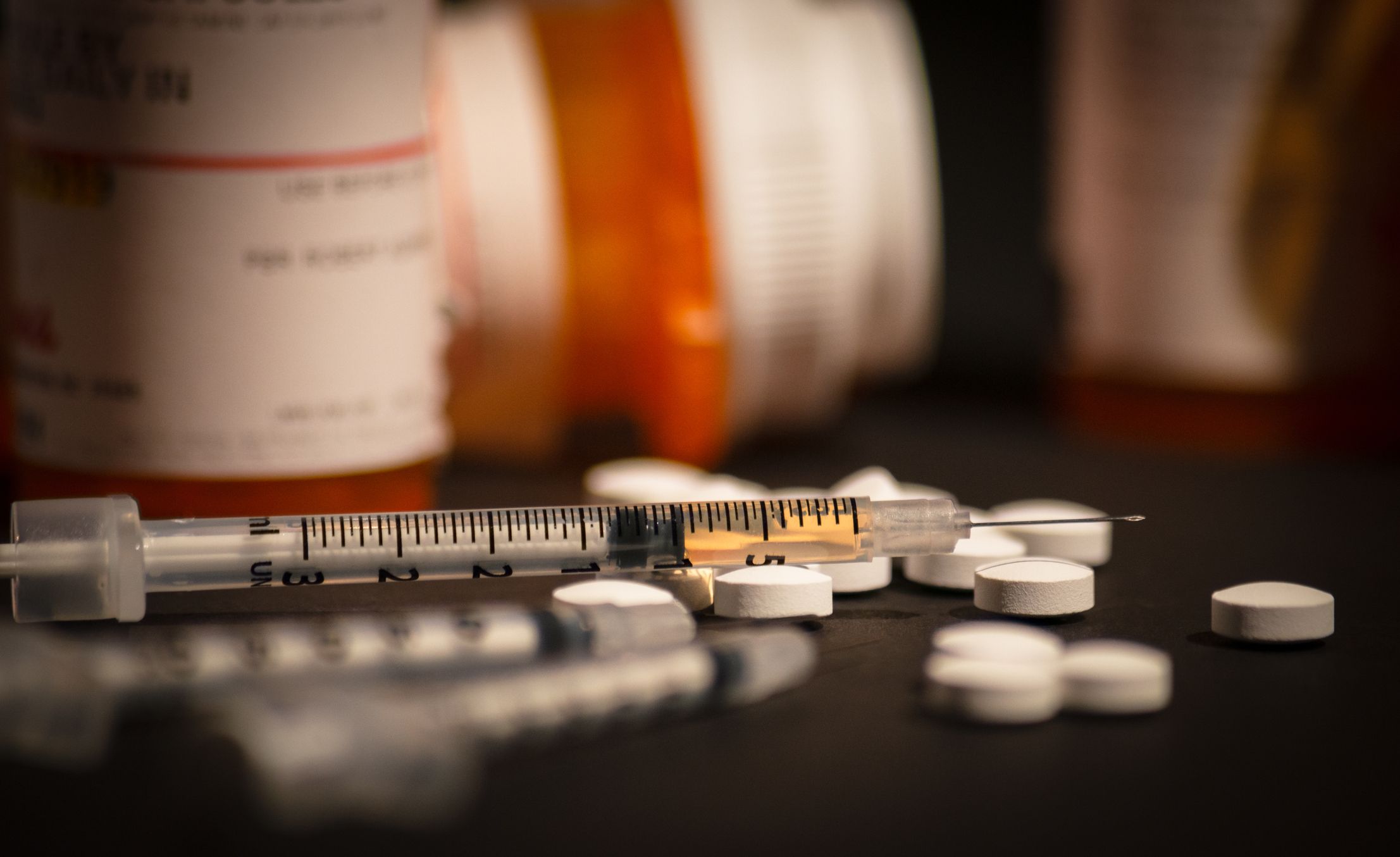 A drug bust last Saturday by Customs and Border Protection (CBP) agents was announced as the largest capture of fentanyl ever made in the United States.
Officials from the government agency announced the news on Thursday, saying that 254 pounds of the synthetic opioid were confiscated from a produce truck crossing the border from Mexico at the Nogales, Arizona, port of entry.
"The size of a few grains of salt of fentanyl, which is a dangerous opioid, can kill a person very quickly," Nogales CBP Port Director Michael Humphries said. "This amount of fentanyl our CBP officers prevented from entering our country equates to an unmeasurable, dangerous amount of an opioid that could have harmed so many families."
Agents also seized 395 pounds of methamphetamine, with a street value of about $1.5 million, the Associated Press said. The fentanyl is valued at $3.5 million and was mostly in powder form, though officials said some pills were also found in the bust.
Fentanyl is up to 100 times more potent than morphine and up to 50 times more potent than heroin. A dose of 2 milligrams is considered deadly.
However, fentanyl can also affect individuals who come into contact with the drug, not just those who use it. Fentanyl can be absorbed through the skin or inhaled, which happened earlier this month when two police officers in Chico, California, responded to several overdoses. Both officers were admitted to the hospital for treatment for exposure to fentanyl.
The mass overdose killed one and sent 12 others to the hospital.
The driver of the produce truck, a 26-year-old Mexican national named Juan Antonio Torres-Barraza, was charged in federal court Thursday with two counts of drug possession with the intent to distribute, Reuters reported.
Humphries said that the vehicle Torres-Barraza was driving was marked for a secondary inspection on Saturday morning and that the drugs were found underneath the floor of a trailer. An agency police dog initially located the drugs.
President Donald Trump tweeted about the bust on Thursday, saying: "Our great U.S. Border Patrol Agents made the biggest Fentanyl bust in our Country's history. Thanks, as always, for a job well done!"
More than 63,000 Americans died from drug overdoses in 2016. According to a report from the U.S. Centers for Disease Control and Prevention, fentanyl was responsible for the deaths of 18,335 Americans, or 28.8 percent of all overdose deaths, that year.
In 2011, the first year documented in the report, fentanyl was responsible for 4 percent of overdose deaths. By 2014, 9 percent of overdose deaths were linked to the drug, before jumping to 15.7 percent in 2015.
According to the report, overdose deaths have increased by 54 percent from 2011 to 2016.
Fentanyl has been blamed in the death of Prince in 2016. Rapper Mac Miller died from an overdose of cocaine mixed with fentanyl in November 2018.
U.S. Border Agents Make Largest Fentanyl Bust In History, Discover 254 Pounds Of The Drug Hidden In A Produce Truck | U.S.