U.S. Border Czar Disagrees With Mexico's López Obrador That Biden Is 'the Migrant President'
The White House coordinator for the southern border, Roberta Jacobson, disagrees that President Joe Biden is "the migrant president"—a nickname given to Biden by Mexican President Andrés Manuel López Obrador.
Asked Tuesday about the remarks on CNN's New Day, Jacobson said, "I think what President López Obrador is reflecting is the fact that President Biden came into office with a much more human message. With a message that we were going to enforce our laws but also have a humane migration system."
"I think what he means is that we are going to treat people fairly. We are going to reform our immigration system. So while I understand what he was saying, I think that it's not the way we would put it," Jacobson said. "It is a more humane system, but it is not open borders and...we are going to enforce our law."
The U.S.-Mexico border has seen an influx of migrants since Biden took office in January, as many Central Americans remain hopeful that the U.S. will be more welcoming than it was under the Trump administration.
However, the mass of migrants has presented a challenge for Biden, with Republicans dubbing it a crisis and progressives arguing that the president isn't moving quickly enough to reverse Trump's policies.
After meeting with Biden virtually on March 1, López Obrador said, "[Migrants] see him as the migrant president, and so many feel they're going to reach the United States."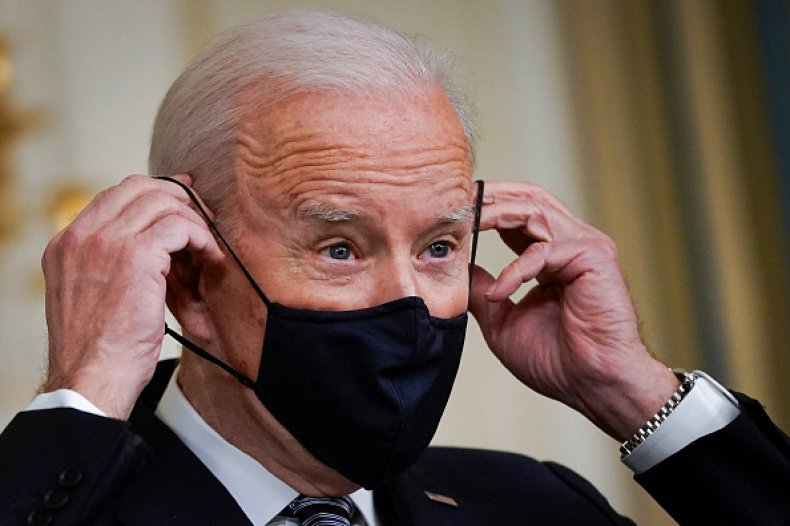 The Mexican government has been urging Washington to help stem the flow of migrants, who typically pass through Mexico from places like El Salvador, Honduras and Guatemala.
"It's important to understand we've been talking to the Mexican, the Guatemalan, the Honduran, the Salvadorian government since the day we came to office," Jacobson said. "Working with them to make sure that we are speeding humanitarian aid, which is increasing—that's quick dispersing. To make sure that we are working with them to slow down the flow, especially during a period of COVID."
She went on, "Our relationship with the Mexican government is very good. We have to work, as I say, at all elements of this problem. We don't think addressing the causes of migration are things that are only in the long term. There are also short-term measures to quickly speed injections of economic assistance, feeding assistance, so people don't feel like they have to leave."
Jacobson also addressed the onslaught of misinformation provided to migrants by smugglers. She said the White House's message about the reality of U.S. immigration policies is less widespread than the promises smugglers offer to migrants, but added that the federal government is doing "everything [it] can" to combat such lies.
"That includes Spanish-language radio, social media, making sure that we convey the message that the border is not open, that the majority of people will be returned and that it is not, ever, a good idea to come in this irregular fashion," she said.
"The smuggler's message is very pervasive," Jacobson added. "They prey on people and they prey on their hope, and they tell them things that simply aren't true, but we are fighting back."
Newsweek reached out to the government of Mexico for comment but did not hear back before publication.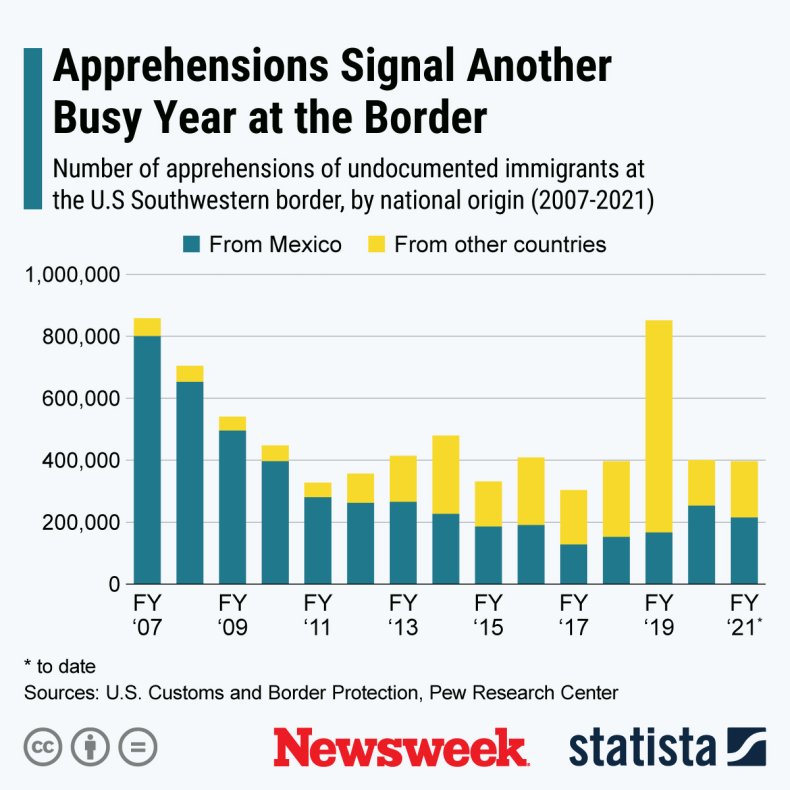 Updated 03/17/21 12:48pm: The name of the White House coordinator for the southern border, Roberta Jacobson, has been corrected. We regret the error.