U.S. Border Patrol Agent Who Shot And Killed Mexican Teenager Through Fence Found Not Guilty Of Murder
A U.S. Border Patrol agent who killed a Mexican teenager after firing his weapon through a fence separating America and Mexico has been found not guilty of second-degree murder.
The agent, Lonnie Swartz, had long insisted he fired his weapon in self-defense and was targeting drug smugglers who had been throwing rocks across the border in the October 2012 incident.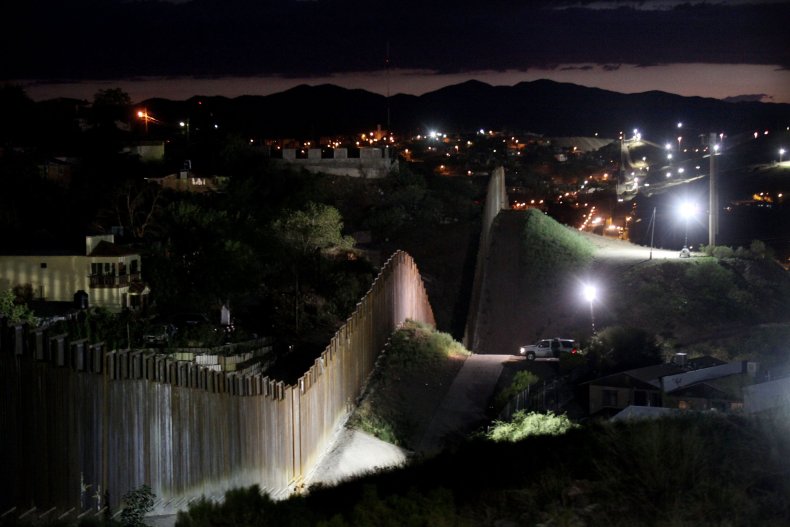 Prosecutors acknowledged that José Antonio Elena Rodríguez, 16, had thrown rocks across the border but said he had not posed enough of a serious danger to Swartz to justify his decision to shoot at the teenager, Reuters reported.
The border patrol agent aimed his weapon through the fence and fired more than a dozen shots, with 10 bullets striking Rodríguez. The teenager had been just blocks away from his home in Nogales, Mexico, when he was struck down by the hail of gunfire. He was pronounced dead at the scene after suffering two bullet wounds to the head and eight more in the back.
Defense attorney Sean Chapman insisted that Swartz had only sought to protect himself and his fellow agents, but prosecutors argued that he had fired his gun at Rodríguez in a fit of anger.
"It was not about eliminating a threat, because there was no threat," Assistant U.S. Attorney Wallace Kleindienst said. "It was about eliminating a human being."
But on Monday, a federal court jury apparently disagreed, finding Swartz not guilty of second-degree murder. However, it failed to reach a verdict on the lesser charges of voluntary and involuntary manslaughter, and the judge declared a mistrial.
The outcome means there is still the possibility of a retrial, with Kleindienst telling AZCentral.com he was "very disappointed for the family and for the community...but it's not over yet."
Watchdog groups condemned the outcome. The Kino Border Initiative (KBI) said in a statement, "Today's verdict demonstrates the persistent obstacles to accountability in Border Patrol that remain, particularly when it comes to use of force."
The group said it joined the Rodríguez family "in their sorrow today given the jury's decision to declare Lonnie Swartz not guilty of second-degree murder."
It also pointed to other victims who, it said, "have been unjustly killed by Customs and Border Protection (CBP) agents while on Mexican soil, including José Alfredo Yanez Reyes, who was shot and killed by a U.S. border patrol officer on June 21, 2011, after attempting to cross into the U.S. from Tijuana.
"All of those who are responsible for these deaths are free from punishment, and none of the victims nor their family members have ever been afforded a path to justice," KBI said.
A CBP spokesperson told Newsweek that "U.S. Customs and Border Protection respects the judicial process [and] is committed to maintaining the public trust through preserving the integrity, accountability and transparency of our workforce and agency.
"Every employee is held to these standards and is responsible for their actions regardless of rank, position or length of service," it added.
KBI said it has "consistently advocated for reform of CBP policies and protocol," demanding "greater accountability and oversight of CBP to ensure that the dignity of border residents and migrants is upheld."