U.S. Border Patrol Agent Charged With Capital Murder in Deaths of Woman, 1-Year-Old Boy
A U.S. Border Patrol agent in Texas was arrested on murder charges after a woman and a 1-year-old child were found dead near the banks of the Rio Grande.
Ronald Anthony Burgos-Aviles, 28, was charged with two counts of capital murder, Laredo Police announced Tuesday. The agent reported finding the bodies of Griselda Hernandez, 27, and her 1-year-old son Dominick Alexander Hernandez about 15 feet apart near Father Charles McNaboe Park around 11:30 a.m. Monday.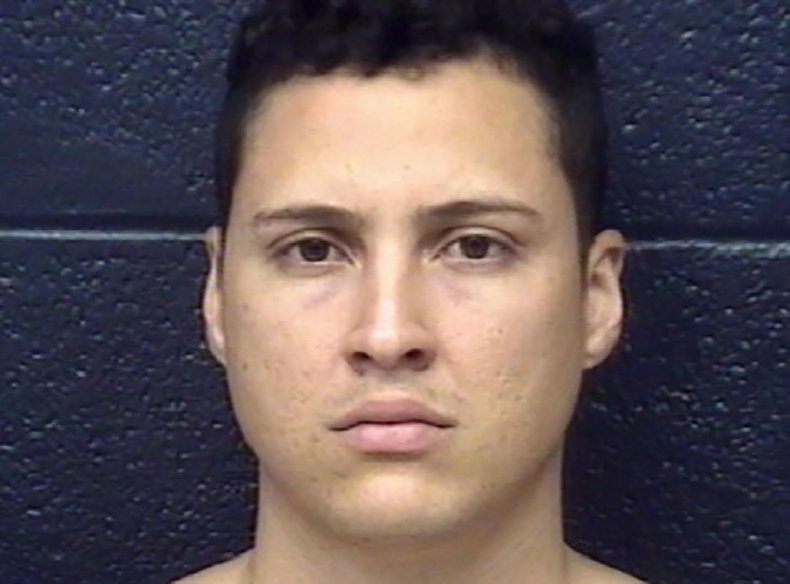 Authorities said the two bodies had not been at the scene long. Burgos-Aviles became the prime person of interest in the case within an hour of calling 911, the San Antonio Express-News reported.
Laredo Police said Burgos-Aviles and Hernandez had been in a romantic relationship. Specific information about how Hernandez and her son died was not revealed.
"The victims had visible signs of violence, which is now part of the official investigation," Laredo Police Chief Claudio Treviño Jr. said during a press conference Tuesday. "Due to the sensitivity of the case and the magnitude of the ongoing investigation, we're not going to state the exact nature of the matter of death at this time."
Also speaking at the press conference, acting Chief Patrol Agent Jason Owens of the Border Patrol's Laredo sector said that the agency is taking the allegation "very seriously" and is fully cooperating with the investigation.
"We are truly saddened by this horrific tragedy," Owens said. "Our heartfelt condolences go out to the victims' family and friends."
Owens, who noted the agency does not usually comment on ongoing investigations, added: "The actions of this individual, if true, are both inexcusable and reprehensible. No one is more sickened than we are about someone wearing this uniform committing such a heinous act."
Police spokesman Joe Baeza told Newsweek that the investigation will determine whether Burgos-Aviles was the child's father and noted that nothing has been confirmed.
Burgos-Aviles, a nine-year Border Patrol veteran, is being held at the Webb County Jail without bail. The investigation continues, Laredo Police said.