U.S. Border Patrol Defends Arrest of Mother Filmed Being Dragged Away From Crying Daughters
The U.S. Border Patrol is defending an arrest that saw a mother dragged away from her three screaming children after video of the incident spread across social media.
In the video, Perla Morales-Luna, a single mother, can be seen being wrenched away from her sobbing daughters as she tries to grasp one of their hands as she is led to a U.S. Customs and Border Protections vehicle.
U.S. Border Patrol released a statement after facing widespread backlash over the March 3 arrest, saying Morales-Luna, 36, had been suspected of being a "human smuggling facilitator" who recruited drivers to transport people crossing the border to a house in National City, California.
The agency said she was arrested in National City in a "targeted enforcement operation" after failing to self-surrender to authorities.
The agency said its agents acted appropriately during Morales-Luna's arrest, "even when faced with a barrage of insults and confrontational agitators."
An attorney representing Morales-Luna has said he has found no criminal charges ever filed against her. He has "no idea" why officials are accusing the mother of three of being involved in a major criminal smuggling operation.
"We've checked all the court records. We don't see any criminal charges ever filed against her in any capacity," Andres Moreno, Morales-Luna's attorney, said at a press conference on Friday.
"She's never been arrested for anything as far as we can tell, so we're at a bit of a loss as to why they're alleging the alien smuggling issue," Moreno said.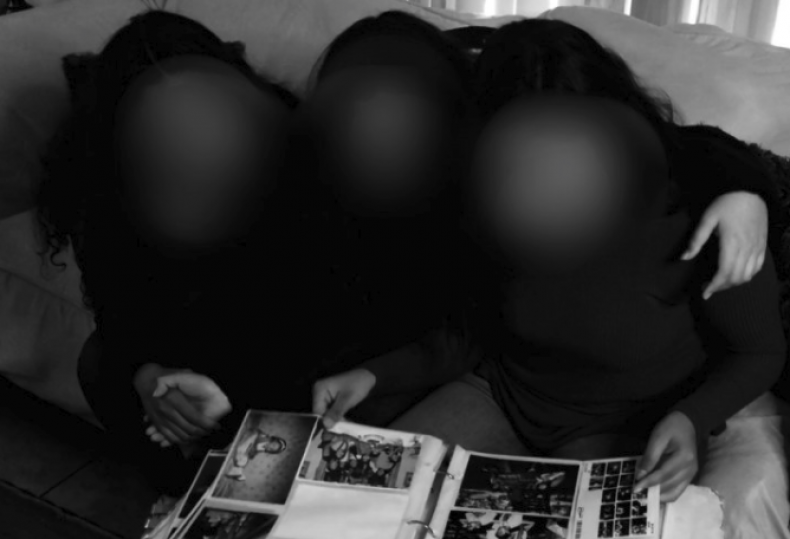 U.S. Border Patrol has said Morales-Luna has been processed for removal and transferred to Immigration and Customs Enforcement (ICE) Removal Operations. She will have a hearing before a judge, who will make the final decision on her case.
Moreno said he plans to do everything in his power to stop Morales-Luna from being deported.
An online fundraiser set up to help support Morales-Luna's three daughters has raised just under $2,000.
Read more: Watch: Woman dragged away by immigration agents in front of her crying children in California
"This family has been forever traumatized and damaged," Judith Castro, who teaches one of Morales-Luna's daughters, wrote in a post asking people to help support the family.
"Perla is a single mother of three. Her three minor children are now left to fend for themselves. This has left her three daughters without a mother and a family in complete devastation," Castro added.
U.S. Border Patrol said Morales-Luna's three daughters are being looked after by her sister.
Immigration authorities have faced widespread criticism over a recent crackdown on undocumented immigrants that has seen a rise in the number of people without any criminal history being arrested by agents.
In his first year in office, Trump's administration oversaw a 41 percent surge in the number of undocumented immigrants arrested by ICE alone in 2017, compared to the year before. A large part of the increase was due to a 171 percent boost in the number of people without any previous criminal charges being arrested.