U.S. Border Patrol Officer Wouldn't Let This Canadian Woman Cross So She Slapped Her in the Face
U.S. authorities are charging a Canadian woman for allegedly striking a border guard after she barred her from entering the country.
The 40-year-old woman, named Tianna Natasha McPherson, is facing accusations of assaulting, resisting or impeding a U.S. officer, after an incident at the North American border earlier this month. Mcpherson allegedly clashed with a border guard, after stepping out of a taxi at the Niagara Falls International Rainbow Bridge between Ontario and New York state.
Officials informed the woman that due to "derogatory information" about the Mcpherson's past trips to the U.S., requiring a secondary check. This resulted in denying entry to the woman, who then allegedly refused to take no for an answer, trying to barge her way through the border and saying that she wanted to be charged criminally under U.S. law.
"At this point, the defendant became verbally combative and uncooperative, indicating she did not want to go back to Canada and stating that she was an American citizen. However, McPherson offered no credible or verifiable information to support her claim to U.S. citizenship," the Department of Justice said in a statement. "The defendant stated that she wanted to go before an American judge, and grabbed her baggage, and began walking towards the exit of the lobby."
Authorities did not give specific details about the nature of the information that convinced them to keep McPherson out of the country, but the call was enough to get her to square up to one of the border guards, according to officers.
"A Customs and Border Protection officer positioned herself in front of the exit and informed McPherson she was not to leave and to sit down," the statement continued. McPherson said the reason for her visit was to go to the Niagara Falls State Park for a few hours and did not appreciate being stopped.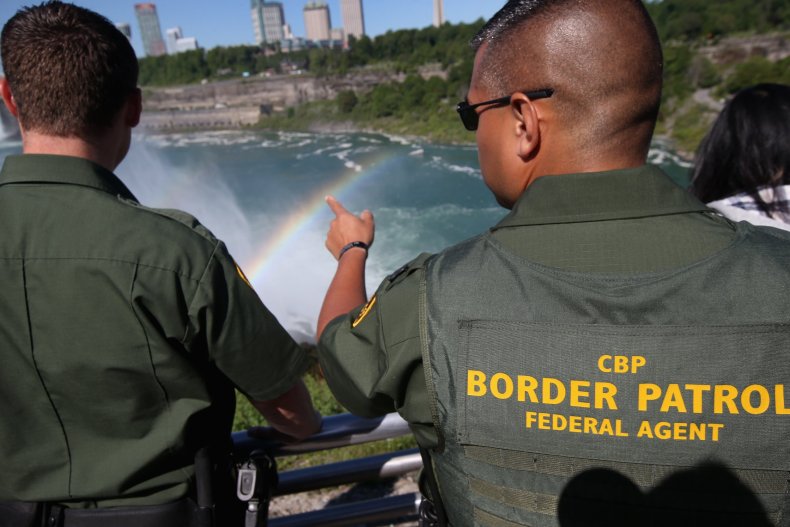 "What if I punch you in the face?" McPherson allegedly asked the officer, who did not move aside and asked McPherson to sit down, the Department of Justice underscored. Unsatisfied with the answer, McPherson then "open-hand slapped the officer on the left side of her face," according to the statement. Officers restrained her shortly after.
McPherson, a native of Kitchener, Ontario, could stand to receive up to eight years in jail, as well as a $250,000 fine. The woman was apparently then taken to a holding cell and made her initial appearance in a U.S. federal court last week, on Friday. McPherson will again appear for a detention hearing on Thursday in the early afternoon.