U.S. Braces for Violence at Embassies Around Muslim World as Donald Trump Nears Jerusalem Move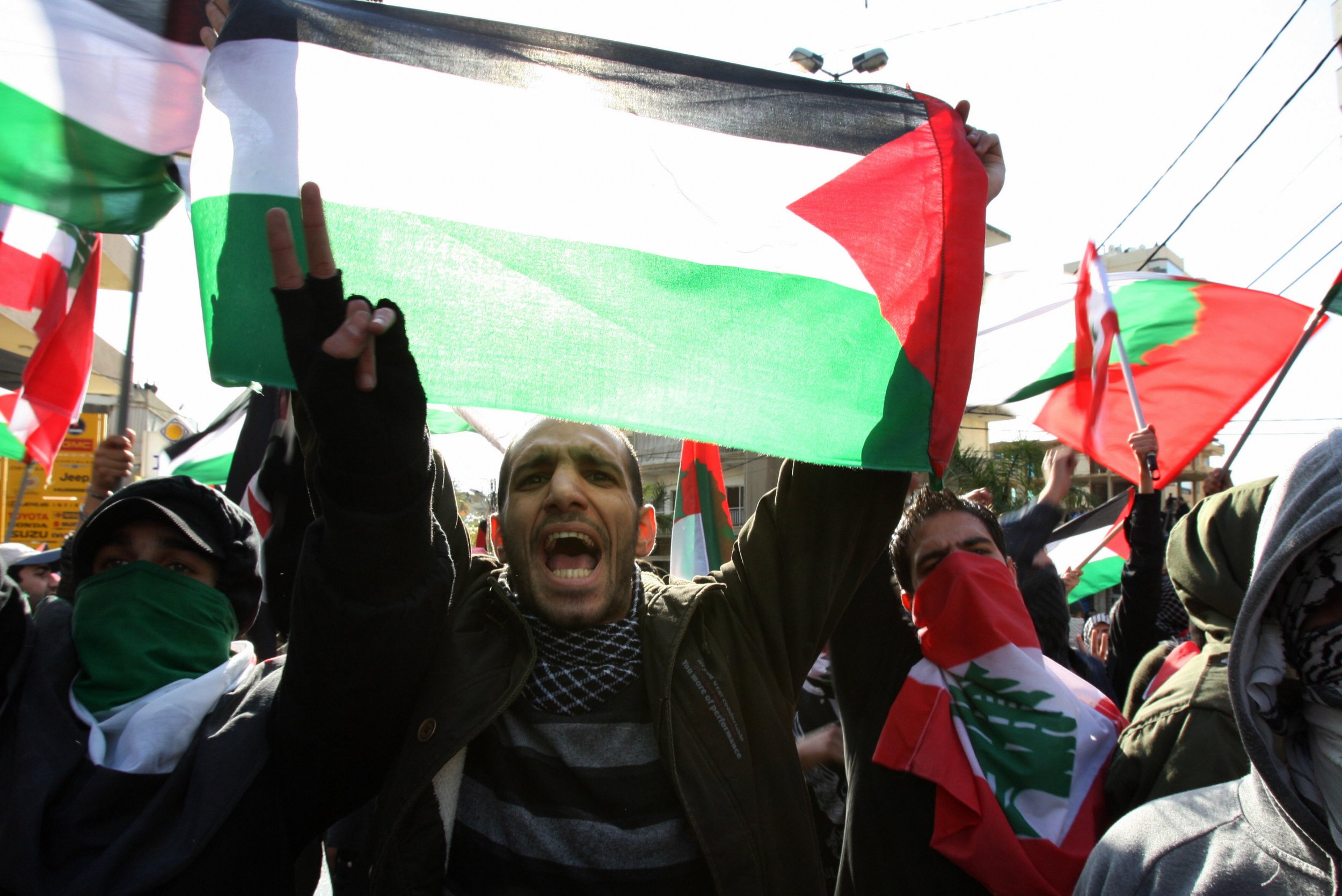 The U.S. government's diplomatic staff braced for violent protests around the Muslim world as speculation mounted that President Donald Trump planned to move the U.S. Embassy in Israel from Tel Aviv to Jerusalem and recognize the city as Israel's capital.
Trump's stated intention to relocate the embassy has been met with anger in the Arab world for months. The move is controversial due to the city's significance to Jews, Muslims and Christians. Diplomats fear these tensions will come to a head if Trump follows through on his campaign pledge.
The warning of violence came in the form of two classified cables to staff in the past week, according to Politico.
The State Department had not responded to a request for comment at the time of writing. Employees at the U.S. Embassy in Amman, Jordan, and the U.S. consulate in Istanbul declined to comment on the matter. Jerusalem police spokesman Micky Rosenfeld was not available for comment.
"The impending Jerusalem announcement has me very worried about the possibility of violent responses that could affect embassies," one State Department official told Politico. "I hope I'm wrong."
Israel captured east Jerusalem from Jordan in the 1967 Six-Day War, effectively annexing it years later and considering it a part of the state of Israel. Both Israel and the Palestinians claim Jerusalem as their capital.
U.S. embassies and consulates across the Middle East have long been targets of angry protests that gather in opposition to Washington's foreign policies.
Lebanese Shiite militant group Hezbollah led a huge anti-U.S. protest in Beirut at the height of the Arab Spring in 2012. In the same year, Libyan protesters stormed the U.S. consulate in the eastern city of Benghazi, killing four Americans, including the U.S. ambassador. Protests have also taken place from Jakarta to Islamabad. During these protests, American diplomats destroy classified information as a security precaution.
Protests have also taken place in response to specific anniversaries, such as that of 9/11, which marked the start of President George W. Bush's so-called war on terror, or in response to incidents such as the publication of a video that mocked the Prophet Muhammad.
Israeli government and security officials have remained quiet about what Trump's decision might be concerning the move. On Monday, Trump appeared to have missed a deadline to sign a waiver regarding the relocation. Every president has signed the six-monthly waiver since 1995 that says the U.S. will not move its embassy to Jerusalem over political or security interests. Both an official in Prime Minister Benjamin Netanyahu's office and an Israeli police spokesperson declined to comment on the potential move.
But Arab leaders have warned that the break with decades of U.S. policy could inflame tensions and add fuel to the fire of Islamist extremism. Palestinian militant group Hamas has called for a new popular uprising, or intifada, against Israel's military occupation of the West Bank.
Palestinian, Saudi, Jordanian and Turkish leaders and officials have all rallied in opposition to the potential move. Turkish President Recep Tayyip Erdogan has threatened to cut off all ties with Israel in response to the relocation.
"Mr. Trump, Jerusalem is the red line of Muslims," he told a parliamentary meeting of his ruling AK Party. "This can go as far as severing Turkey's ties with Israel. I am warning the United States not to take such a step, which will deepen the problems in the region."
Israeli officials batted away his threats. Israeli Education Minister Naftali Bennett said it would be better to "have a united Jerusalem than Erdogan's sympathy," while Intelligence Minister Yisrael Katz called Jerusalem "the Jewish people's capital for the past 3,000 years" on Twitter.