U.S. Branded 'Far-Right' After Being One Of Two Countries Out of 183 To Vote Against UN Pact To Help Refugees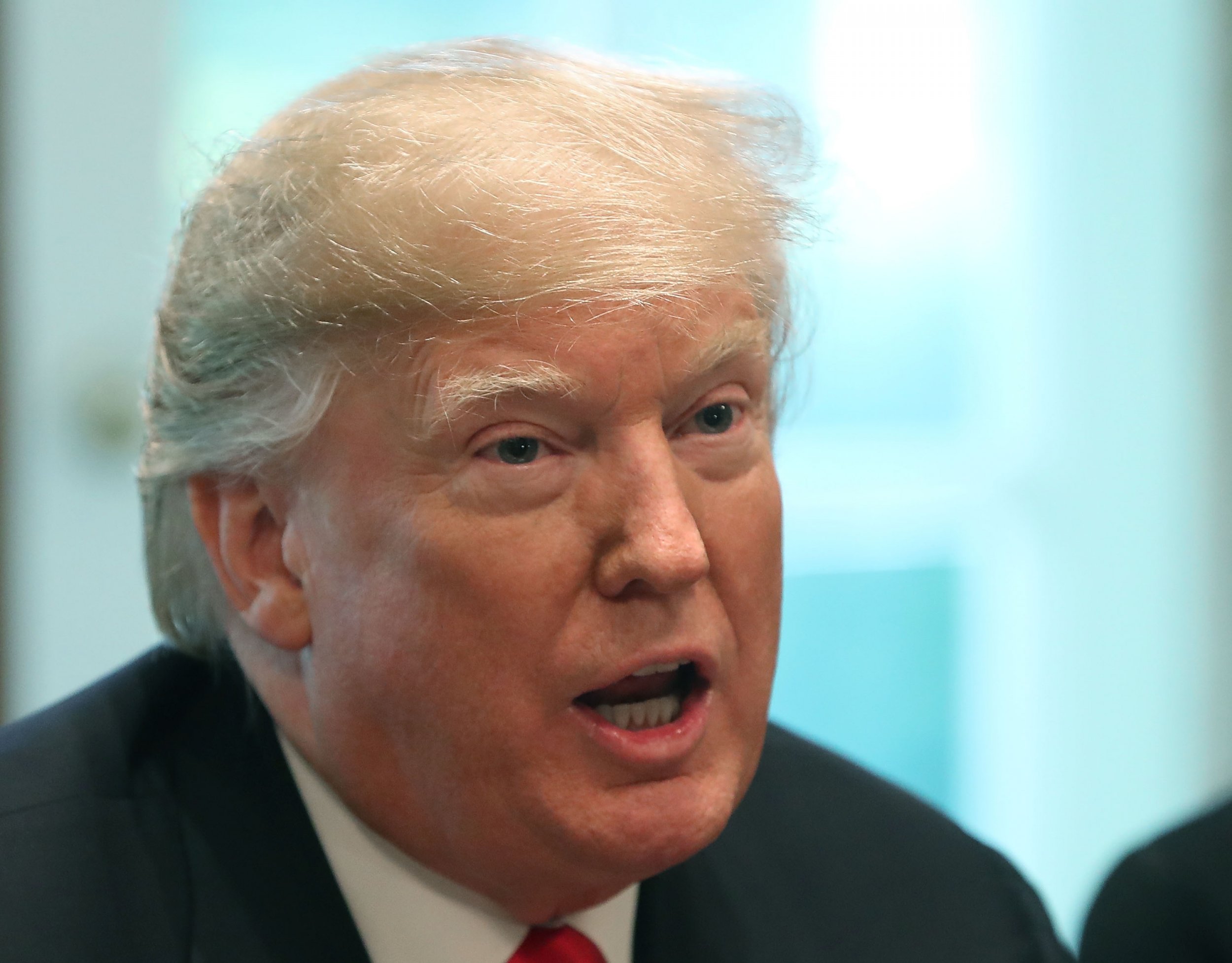 The U.S. been branded "far-right" by a progressive news website. This follows the Trump administration's decision to reject a U.N. pact aiming to bolster international cooperation on refugees.
The U.S. was one of just two countries to vote "no" on adopting the UN Global Compact on Refugees, with Hungary being the only other nation to reject the pact. A total of 181 countries signed.
Read more: Trump administration wants to deport Vietnam War refugees using a decade-old agreement
Three other countries—the Dominican Republic, Eritrea and Libya—chose to abstain.
On Monday, progressive news non-profit Common Dreams reported that "only the far-right United States and Hungary voted 'no'" on the pact.
"Only Hungary—headed by far-right Prime Minister Viktor Orban, whose administration has been accused of carrying out 'a full-frontal assault on migrants and refugees'—joined the U.S. in voting 'no' on the Global Compact on Refugees," the non-profit news outlet, known for left-leaning news and commentary, said in its report.
The refugee pact comes following the UN's Global Compact for Safe, Orderly and Regular Migration, which was adopted by 164 governments at an international conference in Marrakech, Morocco, just last week. Neither of the pacts are legally binding.
The document includes four key objectives, including easing pressure on refugee-hosting nations, improving refugee "self-reliance," expanding access to third country solutions and supporting conditions in refugees' home countries "for return in safety and dignity."
The U.S. has previously said that while it backs the majority of the contents of the refugee pact, it disagreed with a part seeking to limit the detention of asylum seekers.
Meanwhile, Hungary asserted that no new agreement was needed to address treatment of refugees.
Appearing to reference countries like the U.S., UN Deputy Secretary-General Amina Mohammad said in a statement that both the Global Compact on Migration and Global Compact on Refugees have come at a time of heightened divisions across the world and within societies.
"In recent years we have seen a contagion of closed borders, contrary to national refugee and human rights law," Mohammad said.
"Millions of refugees are facing years in exile, or risking their lives on dangerous journeys to an uncertain future. And that is why this global compact is such an important step," she added.
In his own statement, UN Refugee Agency (UNHCR) Chief Filippo Grandi echoed that sentiment, hailing the pact as a "historic achievement."
"In this world of ours, which often turns it back to people in need, that has shamefully politicized even the pain of exile, that has demonized and continues to demonize refugees and migrants and sometimes even just foreigners, this compact, in synergy with the other compact, the compact on migration, can really represent tangibly, a new commitment to international cooperation," Grandi said.
The UNHCR chief said the compact represented "a new commitment to shared values of solidarity and the quest to just and sustainable solutions for disadvantaged people."
Grandi urged states to re-evaluate the way they support refugees and become more inclusive, asserting: "The image that we have of refugees is the refugee camp. We want to get away from that."