Is U.S. On the Brink of War? Coordinated Strikes Planned With U.K. and France If Syria Uses Chemical Weapons
The U.S. will coordinate attacks with France and the U.K. on the Syrian regime if Bashar al-Assad uses chemical weapons again, President Donald Trump's national security adviser has said.
John Bolton said Washington was working with Paris and London on plans to team up and target troops loyal to Assad currently engaged in an offensive in the northwest of Syria where it has dropped dozens of barrel bombs and Russia has launched more than 70 airstrikes.
"We've been in consultation with the British and the French, who joined us in the second strike, and they also agree that another use of chemical weapons will result in a much stronger response," Bolton said after giving a speech in Washington, the Wall Street Journal reported.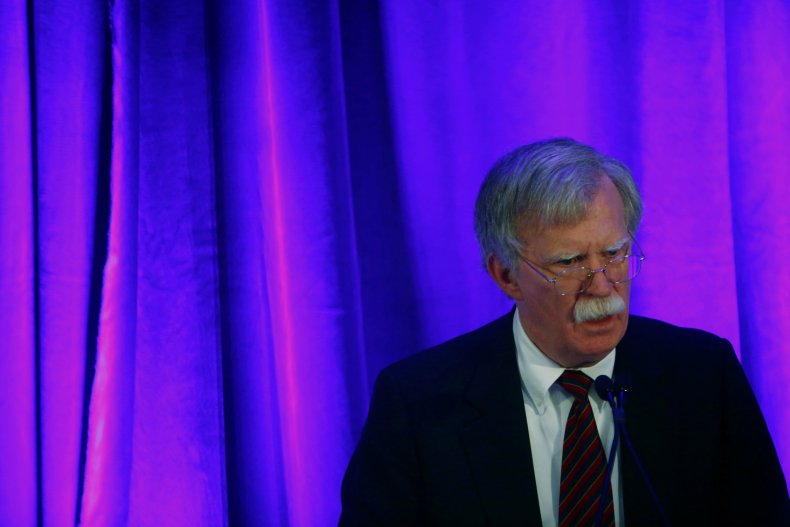 Back in April, the U.S., UK and France launched more than 100 cruise missiles against Assad regime targets in retaliation for a chemical weapons attack in the Damascus suburb of Douma, although they did not target Syrian or Russian air bases. There were also airstrikes against Assad in April 2017.
One UK official said, according to The Guardian, that any new strike on Syria would be of "a different order to anything that has happened before."
On Tuesday, the U.S. will chair a U.N. Security Council meeting to discuss Idlib, where the Assad regime and its backers, Russia and Iran, are planning to take control. An estimated 15,000 rebels in the enclave are aligned with al-Qaeda.
There are fears that an offensive could spark a humanitarian crisis and the U.N is looking to set up a constitutional committee that could open the way for a transitional government.
Turkish president Tayyip Erdogan wrote in the Wall Street Journal that any offensive would cause security risks for Europe and beyond.
Erdogan, who failed to get a ceasefire from Russia and Iran at a summit in Tehran, said that the U.S. focusing on chemical weapons was not enough, as conventional weapons were "responsible for far more deaths."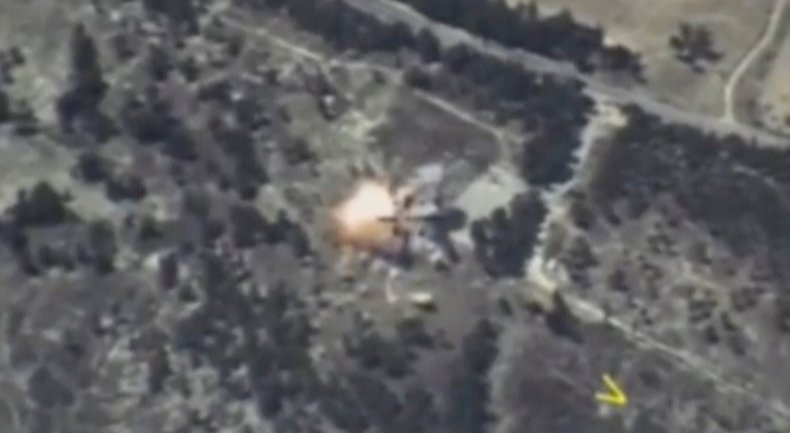 "All members of the international community must understand their responsibilities as the assault on Idlib looms. The consequences of inaction are immense," Erdogan said.
The U.N. Office for the Coordination of Humanitarian Affairs (OCHA) has said over 30,000 people had fled their homes in northwest Syria since the resumption of bombings and that any operation into Idlib could displace 800,000 people.
OCHA head Mark Lowcock said: "There needs to be ways of dealing with this problem that don't turn the next few months in Idlib into the worst humanitarian catastrophe with the biggest loss of life in the 21st century," Gulf News reported.