U.S. Business Owners Complain of Conflicting Reopening Guidelines from Local, County, State Governments
U.S. business owners have expressed frustration and confusion as local restrictions have been increasingly coming into conflict with state orders amid the Covid-19 pandemic.
Governors across the country have begun issuing orders to ease stay-at-home orders and begin to allow nonessential businesses to reopen. However, local governments have often issued contradictory guidance, causing business owners to make difficult decisions about whether they can, or should, reopen their doors.
Colorado Governor Jared Polis issued a "safer at home" executive order on Sunday just before the state's stay-at-home order was set to expire the next day. The order eases restrictions and allows nonessential businesses to reopen, beginning with curbside pickups on Monday before transitioning to in-person retail on Friday.
Experts have warned that the state may be reopening too soon, citing public health concerns including a lack of adequate testing. Some cities and counties chose to extend stay-at-home orders despite the order. The governor's order does allow local governments to impose their own restrictions, but confusion remains over which guidance businesses should follow.
"I couldn't sleep last night because I was so confused," said Jose Oregel, the owner of a barbershop in one of the cities that is allowing businesses to reopen, to The New York Times.
"It's hard," Bob Smith, who owns a coffee shop in the same city, told the paper. "You hear one government office saying, 'You're good,' and another saying, 'no you're not.' I don't know."
Newsweek reached out to Polis for comment but did not receive a response in time for publication.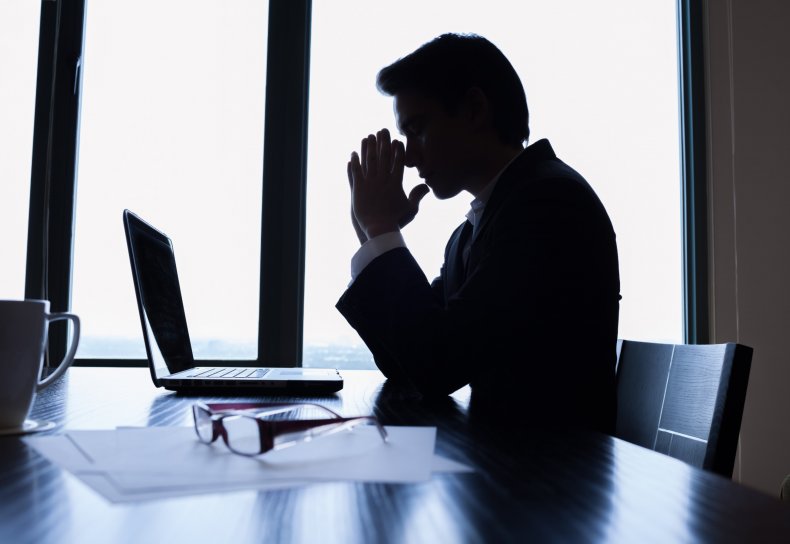 Oklahoma Governor Kevin Stitt unexpectedly ordered that businesses including barbershops and nail salons would be allowed to reopen "by appointment only" last week, with a further easing of restrictions set to take place soon.
Like Colorado's order, the Oklahoma order defers to contradictory local restrictions, sparking confusing for business owners and local politicians who believe the order may have come too soon.
"Our residents are really scared right now and relying on elected officials to get us through this, and to have these mixed messages right now is irresponsible," Norman, Oklahoma Mayor Breea Clark told KOCO.
Local restrictions do not always take precedence over statewide orders allowing businesses to reopen. Chattanooga, Tennessee Mayor Andy Berke complained Sunday that the city was not being allowed to make its "own decisions" on resuming dine-in services at restaurants. Governor Bill Lee's order allows restaurants to fully reopen, initially at a 50 percent reduced capacity, despite cases of Covid-19 recently spiking in the state.
Mixed messages have also been apparent on a national level. President Donald Trump has recently praised states who have begun the process of reopening but also blasted Georgia Governor Brian Kemp for allowing a host of businesses to reopen last week, saying that the plan had come "too soon."
Regardless of when governments allow businesses to reopen, some owners may be reluctant to do so in the absence of safety assurances from medical experts. It also remains to be seen whether public's willingness to go out and spend money at the reopened businesses will be out of sync with the expectations of those hoping for a quick restart to the economy.