U.S. Calls for Action Against Myanmar for 'Brutal' Campaign Against Rohingya Minority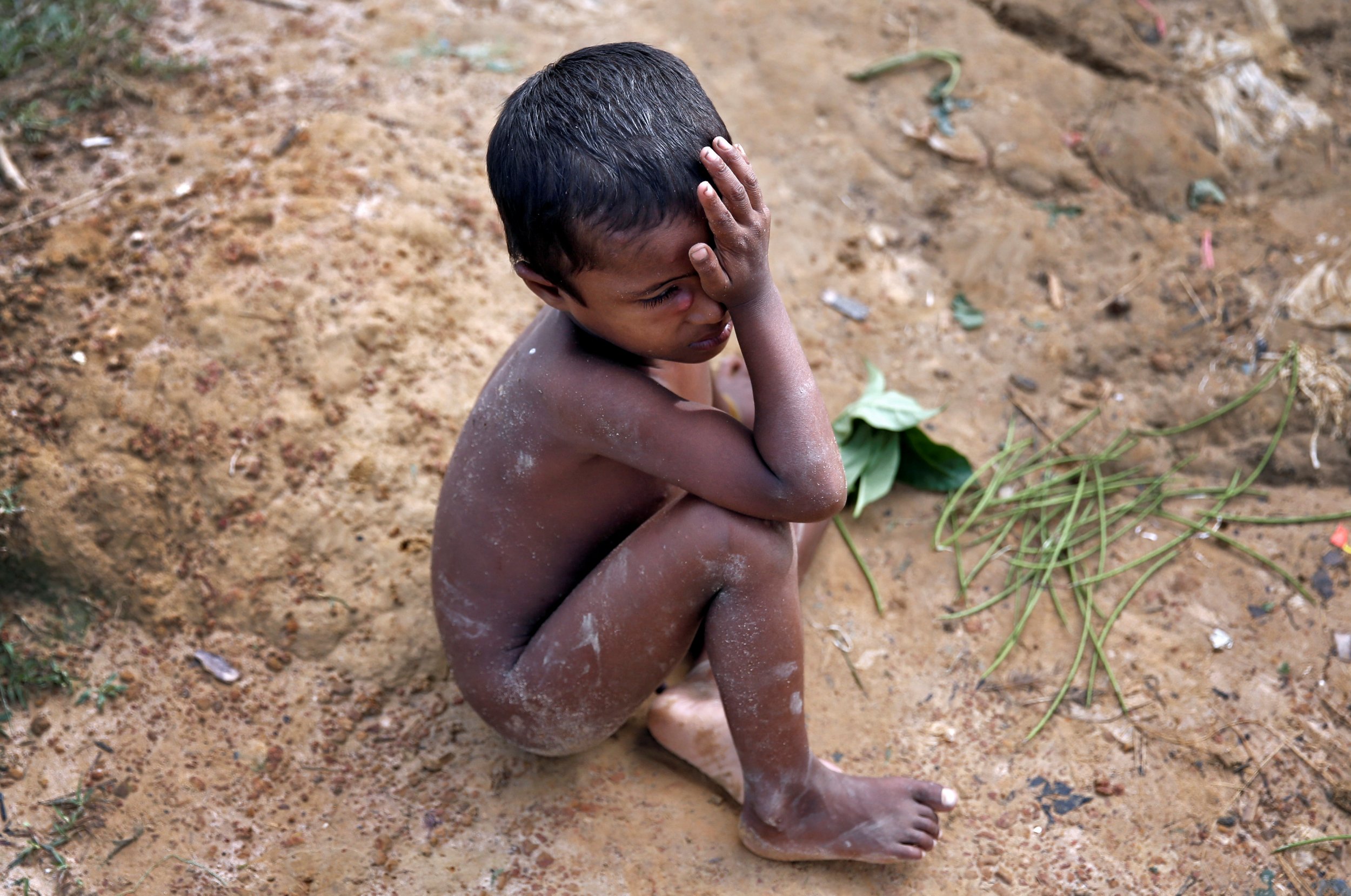 Myanmar has received the sternest international condemnation yet for its treatment of the Rohingya Muslim minority, described by the U.N. as a "textbook example of ethnic cleansing."
U.S. ambassador to the U.N. Nikki Haley told a Security Council session on Thursday it is time to consider action, not simply words, to resolve the crisis.
"We cannot be afraid to call the actions of the Burmese authorities what they appear to be: a brutal, sustained campaign to cleanse the country of an ethnic minority," she said, referring to the country by its former name, Burma.
"The time for well-meaning, diplomatic words in this Council has passed. We must now consider action against Burmese security forces who are implicated in abuses and stoking hatred among their fellow citizens," she continued.
Read more: Why Myanmar hates the Rohingya
Among Haley's demands is that countries that have provided weapons to the military stop doing so until those responsible for the atrocities are removed from their ranks and held accountable for their actions. She also urged Myanmar to immediately allow rapid, safe and unhindered humanitarian access, and provide a safe return to all the people who have been forced out of their homes.
Haley also directly addressed the people of Myanmar in her remarks, telling them to keep fighting for their goal of an open, democratic country. "Hold fast to that vision. Don't give up on it. And don't be satisfied with leaders who give up on it either," she said.
At least half a million Rohingya Muslims have fled Myanmar to Bangladesh in the past month after a militant group attack on security forces on August 25 was followed with a brutal retaliation of the Myanmar military against the population.
This included burning down Rohingya villages and shooting civilians indiscriminately, among other allegations of systemic atrocities that Myanmar officials continue to reject and deny.
U.N. Secretary General António Guterres said on Thursday that the situation has spiraled into the world's "fastest developing refugee emergency, and a humanitarian and human rights nightmare."
He demanded that the Myanmar government cease the violence against the Rohingya and grant them nationality, of which they were stripped by the former military government in 1982.
Myanmar's national security adviser, U Thaung Tun, told the Security Council that the leaders of his country, "who have been struggling so long for freedom and human rights, will never espouse" policies of ethnic cleansing or genocide.
He sought to downplay the crisis, saying that the vast majority of Rohingyas, whom he referred to as "Muslims" as Myanmar does not recognize Rohingyas as an ethnic group, did not leave. "While there has been an exodus, more than 50 percent of the Muslim villages in northern Rakhine remain intact," he said.
Rohingya refugees undertake a dangerous journey to safety to neighboring Bangladesh, either on foot or by boat. Hundreds of people have reportedly died in the past month in their effort to cross the border.
Most recently, on Thursday, a boat carrying around 100 people capsized in the Bay of Bengal, killing at least 15 people, including nine children. A few hours later, another boat capsized overnight, with at least 23 dead and 40 missing, according to the U.N. agency International Organization for Migration (IOM).
IOM Bangladesh later wrote on Twitter that their staff found a 22-year-old woman who lost four of her family members in the incident: her 8-month-old baby, her mother-in-law, her sister-in-law and her 4-year-old daughter. They fled their village in the Rakhine state and walked for two days and nights before boarding the fishing boat that capsized due to the adverse weather conditions.
The refugee camps and makeshift settlements in Bangladesh's Cox Bazar are overcrowded, and aid agencies are struggling to supply food and essential items. U.N. agencies warned that children and women are particularly vulnerable to malnutrition, gender-based violence and sexual and reproductive-health problems.