U.S. 'Can't Take That Chance' on Trusting Taliban's Promise of Women's Rights: Pelosi says
House Speaker Nancy Pelosi held a press conference in San Francisco today where she voiced her concerns over how the freedoms of Afghan women and girls may be abridged following the Taliban's takeover of the country.
When asked whether she thought the Taliban could be trusted to not harm Afghanistan's women, Pelosi said, "We can't take that chance."
During the press conference, Pelosi stressed that monitoring potential threats against women stands as a priority, adding that she saw some of the support for America's continued presence in the region being derived in part out of concern for the country's women and girls.
"Women and girls in Afghanistan have been a high priority for us," she said. "We have to make this the subject of the greatest transparency."
In her address, Pelosi also said she had a call with Pakistani education activist Malala Yousafzai where they spoke about joining efforts to raise awareness and provide assistance. Pelosi also said she has been in communication with Representative Jason Crow, from Colorado, a veteran of the war who's taken the Democratic lead on helping Afghans who served the U.S. get visas.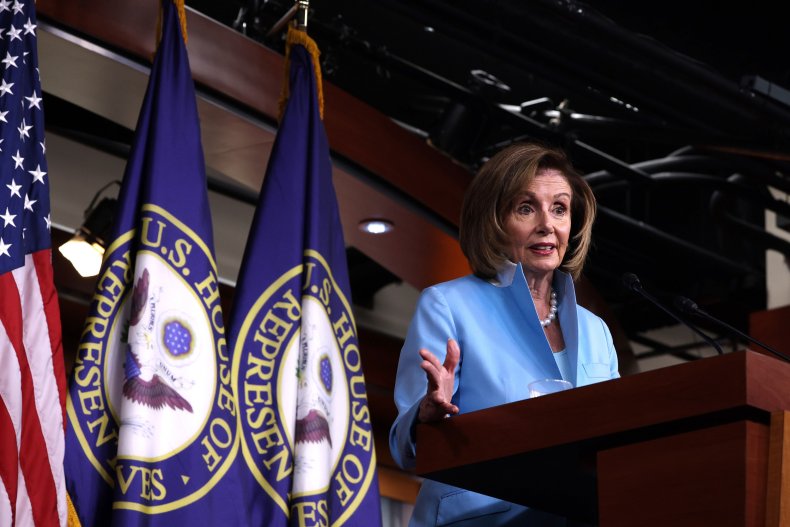 In a press conference on Tuesday attended by a number of female reporters, Taliban spokesman Zabihullah Mujahid promised the organization would respect women's rights within the norms of Sharia Law, a system of rules based on Islamic teachings in the Quran. In its messaging since taking over, the Taliban has encouraged women to return to work and go to school.
Interpretations of Sharia Law differ widely amongst the Muslim world. While both Pakistan and Saudi Arabia both prescribe to the same faith-based legal system, Pakistan has had a female prime minister, Benazir Bhutto, while Saudi Arabian women were granted the right to live alone without the permission of a male guardian in June of this year.
Under the Taliban rule from 1996 to 2001, women were not allowed to work or attend school. They could only visit a male doctor if a male guardian was present, and a woman who did not wear a burqa in public could have been killed.
A recent report from CNN detailed the story of one woman being attacked by Taliban members after not answering the knocks at her door. A separate report by Reuters chronicled the story of nine women who were forced to leave their banking jobs. How the Taliban will address women systemically remains unknown.
"It is critical that the United States and the international community come together to protect the people of Afghanistan, especially the women and girls who are at the greatest risk," Pelosi said in a press release. "The Taliban must know that the world is watching and will not tolerate its brutal treatment of women and girls."