U.S. Carbon Emissions Back on the Rise After Pandemic Gave Hope for Further Declines
Carbon emissions were once again on the rise in the U.S. last year, dashing hopes for a course correction brought on by the COVID-19 pandemic.
In 2020, with many people stuck at home for extended periods, unable to drive for work or travel, the country's overall level of CO2 emissions—considered to be the primary cause of global climate change—dropped sharply.
However, with the advent of COVID-19 vaccines and the gradual lifting of pandemic-era restrictions, most experts predicted the emissions would rise in 2021. According to data collected by the Rhodium Group, this prediction came to pass, with U.S. carbon emissions rising 6.2 percent last year.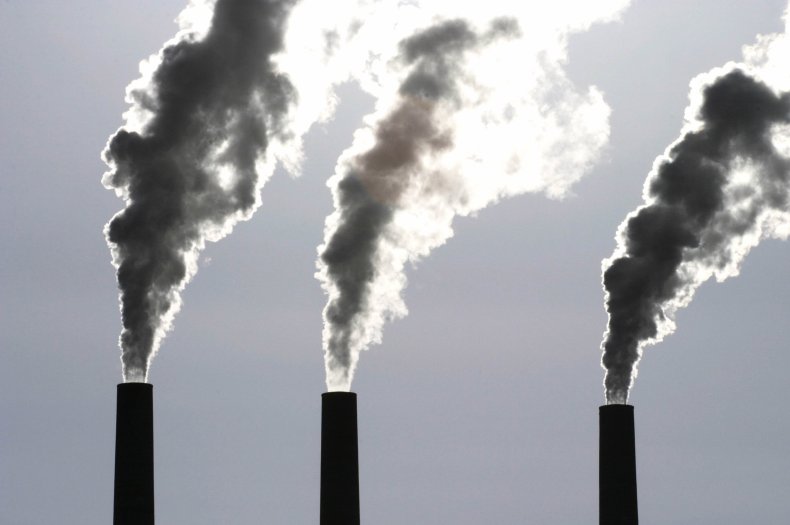 This rise in emissions, the group noted, is particularly distressing as it outpaced the overall rate of economic growth in the U.S. in 2021. On the brighter side, emissions were still down by about 5 percent compared to 2019.
"We expected a rebound but it's dismaying that emissions came back even faster than the overall economy," the Rhodium Group's Kate Larsen told The Guardian. "We aren't just reducing the carbon intensity of the economy, we are increasing it. We are doing exactly the opposite of what we need to be doing."
As expected, this rise in carbon emissions was pinned on the increase in driving in 2021 compared to 2020. Rhodium Group's report noted that last year saw a 10 percent growth in emissions from transportation, both from individuals going back to work or traveling and from delivery services getting back up to speed.
Carbon emissions from industrial sources also saw an increase of 6.6 percent in 2021. Amid that rise, the use of coal, in particular, saw a steep 17 percent rise as the fuel source continues to be a contentious political issue.
"There was hope this pandemic would bring about wholesale changes, but we aren't seeing that across the board," Larsen told The Guardian. "More importantly, we need to decarbonize our economy and not just bet on individual behavior changing. It's concerning that we rely upon the oil and gas market to lower emissions and even more concerning we have not passed the rules and laws we need. It was always going to be an uphill battle for the US and now that hill is even steeper."
Harmful emissions have, on the whole, been declining gradually in the U.S. since 2005, as the country has slowly transitioned from coal to gas as a means to power certain utilities. Despite this, the Rhodium Group said that the country is still not on track to help keep the global temperature increase at or below 1.5 degrees Celsius, past which the effects of climate change would potentially be catastrophic.