U.S. Forced to Change Plans for Anti-Iran Conference Amid Pressure from Europe
The United States has downplayed the centrality of Iran in an upcoming conference initially set to focus on the revolutionary Shiite power amid pressure from European allies.
In discussing the anticipated two-day meeting of foreign ministers next month in the Polish capital of Warsaw, Secretary of State Mike Pompeo told Saudi Arabia's Al Arabiya TV channel earlier this month that "there will be a focus on Iran," but subsequent communications on the summit have omitted the country by name. An official joint U.S.-Polish announcement released on January 11 said only that the ministerial would "address a range of critical issues including terrorism and extremism, missile development and proliferation, maritime trade and security, and threats posed by proxy groups across the region."
Though Iran was not mentioned by name, the U.S. has tended to associate these issues with Iran. Amid strained trans-Atlantic relations, the idea still drew sharp criticism from European powers, some of which have endured painstaking negotiations with Iran to save the 2015 nuclear deal that the U.S. abandoned last year.
U.S. Deputy Ambassador Jonathan Cohen told a U.N. Security Council meeting Tuesday that the February conference aimed to "develop the outline of a stronger security architecture" across the Middle East and was "not a venue to demonize or attack Iran," the Associated Press reported. In response to Cohen, Russian envoy Vassily Nebenzia asked why the conference has "not invited Iran, which is one of the most significant and large countries in the region." Poland is now considering the proposal.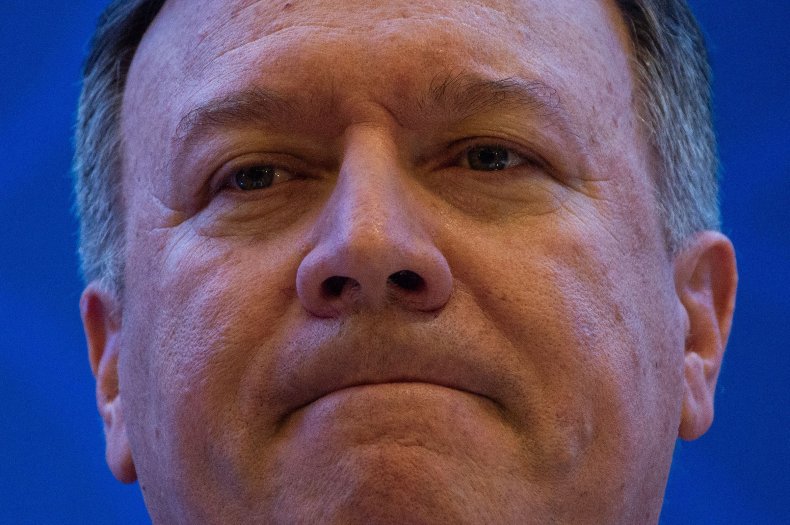 Pompeo's announcement of the Warsaw conference initially drew Iranian ire toward both the U.S. and Poland. Iranian Foreign Minister Mohammad Javad Zarif tweeted that "those who attended last US anti-Iran show are either dead, disgraced, or marginalized. And Iran is stronger than ever." He included a photo from the 1996 Summit of Peacemakers attended by President Bill Clinton, Palestinian National Authority President Yasser Arafat, Jordan's King Hussein, Egyptian President Hosni Mubarak, Israeli Prime Minister Shimon Peres and Russian President Boris Yeltsin, among others.
Zarif also said that the "Polish Govt can't wash the shame: while Iran saved Poles in WWII, it now hosts desperate anti-Iran circus," a reference to the thousands of Poles who escaped the Soviet Union to take refuge in Iran when it was under the rule of the Western-backed Shah. This monarchy was later challenged by democratically elected Prime Minister Mohammad Mossadegh, but again dominated the nation after a 1953 CIA coup until it was finally being overthrown in the 1979 Islamic Revolution that brought the current clerical leadership to power.
That year, the revolutionary Iranian forces stormed Washington's embassy in Tehran, leading to a 444-day standoff that ended with the release of the U.S. diplomats and staff in early 1981. On the 38th anniversary of their release Sunday, Pompeo commemorated the event on social media but drew ridicule for incorrectly tweeting that they had been let go "40 years ago today."
The U.S. and Iran have not had normal diplomatic relations since 1979, though they briefly came together to forge in 2015 an unprecedented nuclear accord under which Tehran agreed to curb nuclear production in exchange for sanctions relief. But when President Donald Trump took office, he accused Iran of using the funds to support militant groups and ballistic missile development. He withdrew the U.S. from the agreement last May and reintroduced strict economic measures, despite pleas from allies France, Germany and the United Kingdom, which have remained parties to the deal, as have China and Russia.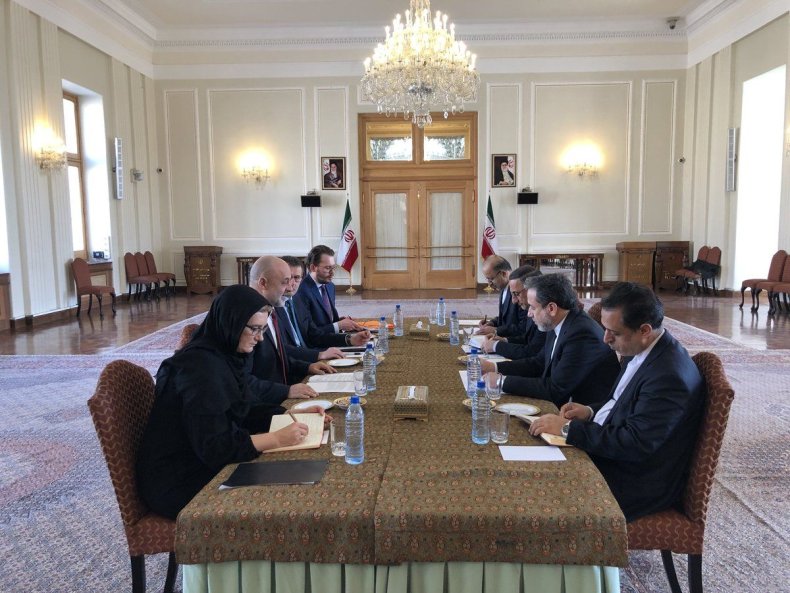 As a result, the European Union and Russia have declined invitations to the Warsaw conference. Polish Deputy Foreign Minister Maciej Lang visited Iran on Monday, acknowledging the role Iran played in saving Poles in World War II during talks with his Iranian counterpart, Abbas Araghchi. He later told Agence France-Presse that "for Poland, this conference is not against any country." The Iranian Foreign Ministry warned in a statement that "the Polish government should figure out the real intentions of the U.S. by holding the conference and remain fully aware of its consequences."
While Polish Foreign Minister Jacek Czaputowicz said Monday that Iran would not be invited to the summit, on Wednesday Polish President Andrzej Duda told Polskie Radio Spólka Akcyjna on the sidelines of the World Economic Forum summit that "the issue of inviting Iran to the Middle East conference in Warsaw remains open," according to news site Gazeta.
At times, the U.S. has softened its usually hard-line anti-Iran rhetoric in the company of allies in the Middle East. Amid a regional tour earlier this month that Pompeo said was partially designed to bolster a "counter-Iran revolution" coalition among Arab states, a readout following the top diplomat's meeting with Iraqi Prime Minister Adel Abdul-Mahdi did not mention Iran by name. The following day, Iran's oil minister visited Abdul-Mahdi and held talks in which both sides agreed to expand energy ties.