U.S. Chess Federation 'Absolutely Supports' Nazi Paikidze In Hijab Row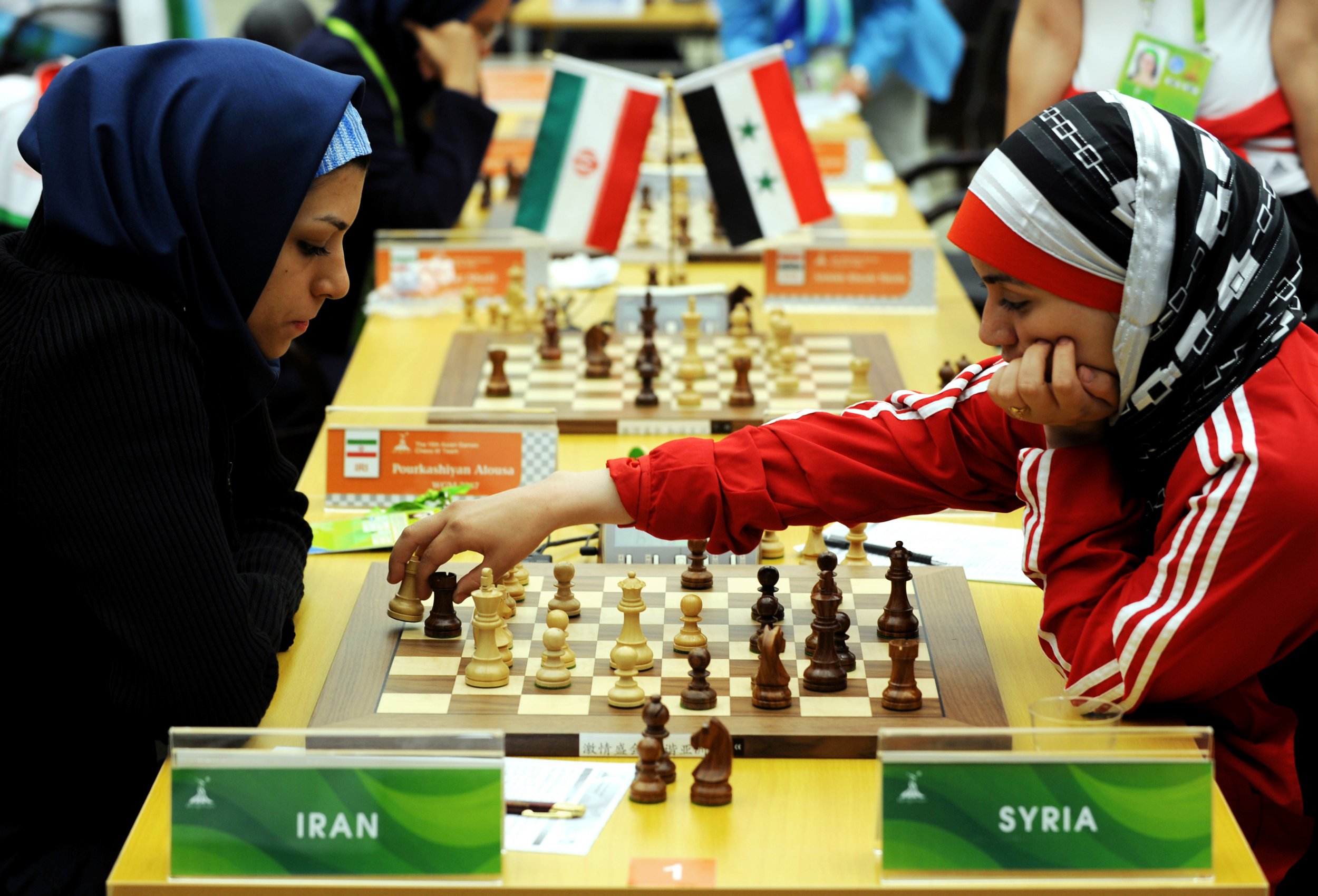 The U.S. Chess Federation has spoken out against female players being forced to wear hijabs at next year's world championships in Tehran.
Gary Walters, the U.S. organization's president, said his board warned FIDE, the World Chess Federation, that it strongly opposes Iran's strict Islamic dress code being imposed on its competitors.
It follows reports that female players will face punishment if they refuse to cover up.
The U.S. women's champion, Nazi Paikidze, threatened to boycott February's competition and launched a petition calling for FIDE to either back down or leave the decision to competitors.
So far it has attracted more than 15,000 signatures.
Several respected figures in the game also supported Paikidze's stance, including former world champion Garry Kasparov, the British Grandmaster Nigel Short, WGM Carla Heredia and the well-known commentator and WGM Jen Shahade.
Walters said: "We absolutely support Nazi Paikidze. Women should not be oppressed for cultural, religious or ethnic reasons.
"U.S. Chess wholeheartedly supports Paikidze. She has taken a principled position of which we can be proud."