One-Third of Parents Who Pay for Summer Childcare Accumulate Credit Card Debt: Survey
Thirty-three percent of parents paying for summer childcare will accrue debt to cover the expenses, according to a survey released Thursday by financial services company Bankrate.
Fifty-nine percent of respondents said they would pay for their childcare with a credit card. Parents will spend an average of $998 per child for summer child care, the survey said, but 19 percent of parents said they will pay over $2,000 per child.
"Childcare is expensive! It's no wonder so many parents are going into debt trying to cover the costs. However, it is avoidable," Bankrate credit card analyst Ted Rossman said in a press release. He recommends parents take advantage of credit card companies that offer 0% interest deals for a limited period after opening an account in order to reduce childcare costs.
The data showed that households making at least $80,000 per year were more likely to pay for childcare.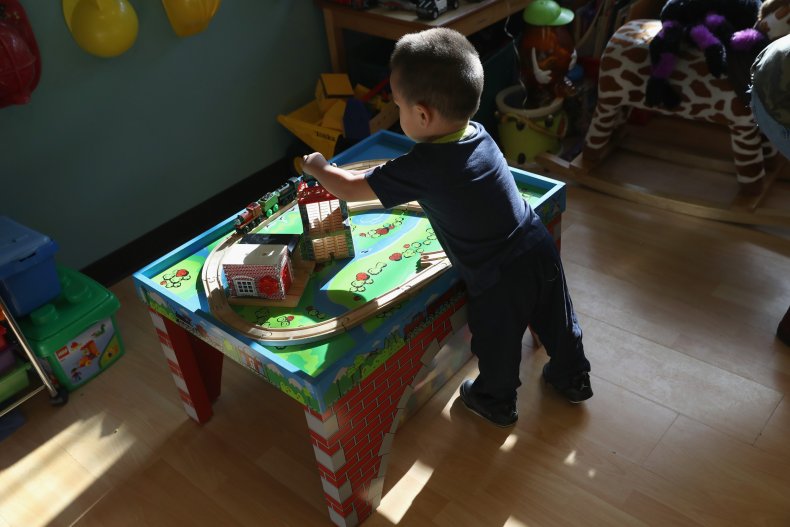 On Thursday, the Center for American Progress released analysis showing that many families are paying far more for childcare than the "affordability" level designated by the Department of Health and Human Services, which is seven percent of family income. Working families paying for childcare for children under age five pay an average of almost ten percent of family income on childcare, according to the Center for American Progress' analysis of the Survey of Income and Program Participation.
Some Democratic presidential contenders have emphasized the hefty impact of childcare costs, which have risen significantly in recent years, in their campaign platforms. At least six of the 23 candidates seeking to challenge Trump have backed implementing reforms to guarantee nearly universal access to childcare. Massachusetts Senator Elizabeth Warren, who is rising in recent polls, introduced her Universal Child Care and Early Learning Act in Congress earlier this week. The legislation calls for establishing a nationwide network of childcare centers, giving families that earn 200 percent below the poverty line access to free child care and ensuring that families are not paying more than seven percent of their income for child care.
"As the wealthiest country in the world, access to affordable and high-quality child care and early education should be a right for all families rather than a privilege for only the rich," Warren said when introducing the bill. "Our legislation would guarantee all parents affordable access to safe and nurturing child care and early learning opportunities for their kids."