U.S. Children Carry a Double Burden for Gun Violence and Policy Gaps | Opinion
The single gunshot that killed my 11-year-old cousin also shattered at least eight other childhoods, including mine. I was 7. It was Fourth of July weekend, and my 13-year-old cousin was dressing for a tennis game when he found a handgun in a sock drawer. When he curiously picked it up, it did the one thing every firearm is designed to do. The bullet pierced his sister's heart.
It was 1974, when gun deaths were less ubiquitous than they are now. Today, we know that my cousins and siblings and I experienced the predictable fallout of gun deaths, but back then we lacked the words to describe the phenomenon. Parents, grandparents, aunts, and uncles reeled from acute trauma and grief that rolled into so many years of divorce, mental health crises, and addiction that few of us consciously traced the problems back to that summer when everything changed.
In January 2013, my nieces and nephews became the next generation of children trying to make sense of a family brought to its knees by grief. My brother's 16-year-old daughter had just gotten her driver's license and texted cheeky congratulations to her mother for raising a "legend." Then a jilted boyfriend shot and killed her before turning the gun on himself. That year, journalists included my niece's murder among the appalling number of gun deaths since the Sandy Hook school shooting which, after claiming 28 lives in 2012, was widely expected to be the impetus to finally change U.S. gun policy. We now know that Congress spent another full decade failing to act until this year's school massacre in Uvalde, Texas, inspired politicians to let a mediocre compromise bill whimper its way past the gridlock.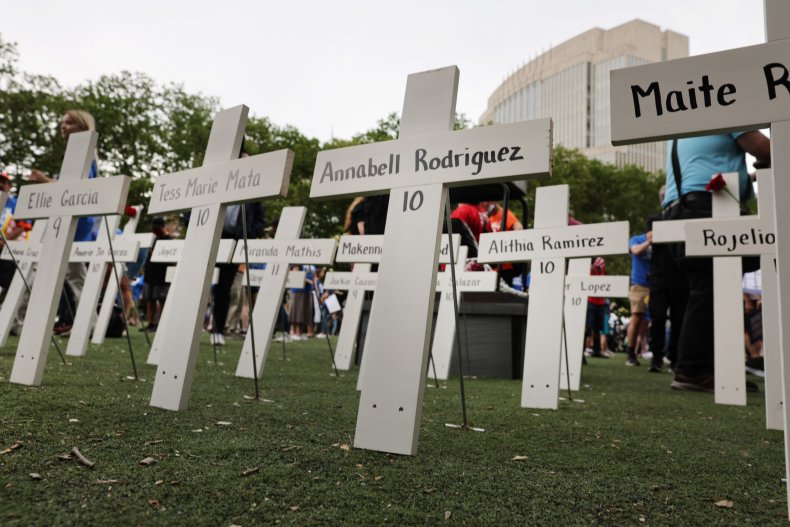 While lawmakers neglected to act, guns became the No. 1 cause of injuries that kill U.S. children, and gun violence became so common that every child is at least indirectly impacted. Each shooting inflicts a wave of adverse childhood experiences (ACEs) on survivors. Simply living in a neighborhood where a shooting occurs makes a child more likely to visit the emergency department for a mental health concern, and when gun violence takes a family member, survivors can face more ACEs in subsequent months and years as parents and caregivers contend with their own symptoms of trauma.
ACEs present lifelong risks, including lower educational attainment and higher adult incidence of heart disease, addiction, and obesity. Strong social and emotional support systems can protect against these outcomes, but we double the burden on children with families and systems that are ill-equipped to support them. The U.S. lags far behind other wealthy nations in ensuring children have access to the primary social and environmental determinants of health, such as secure access to educational support, medical and mental health care, and safe families.
These are all indicators of a long-standing failure to consider the impact of policy decisions on the lives and health of children. The U.S. needs a high-level coordinated approach to advocating for children's interests. Despite being our largest non-voting bloc and a uniquely vulnerable population, children have no federal high-level representative or advocate. Creating a children's secretary or similar cabinet-level position would put children's issues on par with other issues that have cabinet positions and entire departments dedicated to them.
Additionally or alternatively, an independent children's commissioner or ombuds office could work with Congress and across federal agencies to give children's issues a literal seat at the decision-making table, assuring that policy decisions address the primary causes of life-changing adverse experiences, and ensuring that all children can access the social and environmental determinants that create healthy and resilient adults. The U.S. must act now to lift our policy failures from the shoulders of our youngest citizens.
Michelle Blake is director of policy at Phoenix Zones Initiative.
The views expressed in this article are the writer's own.