New Arms Race: U.S., China Account for Half of Global Military Spending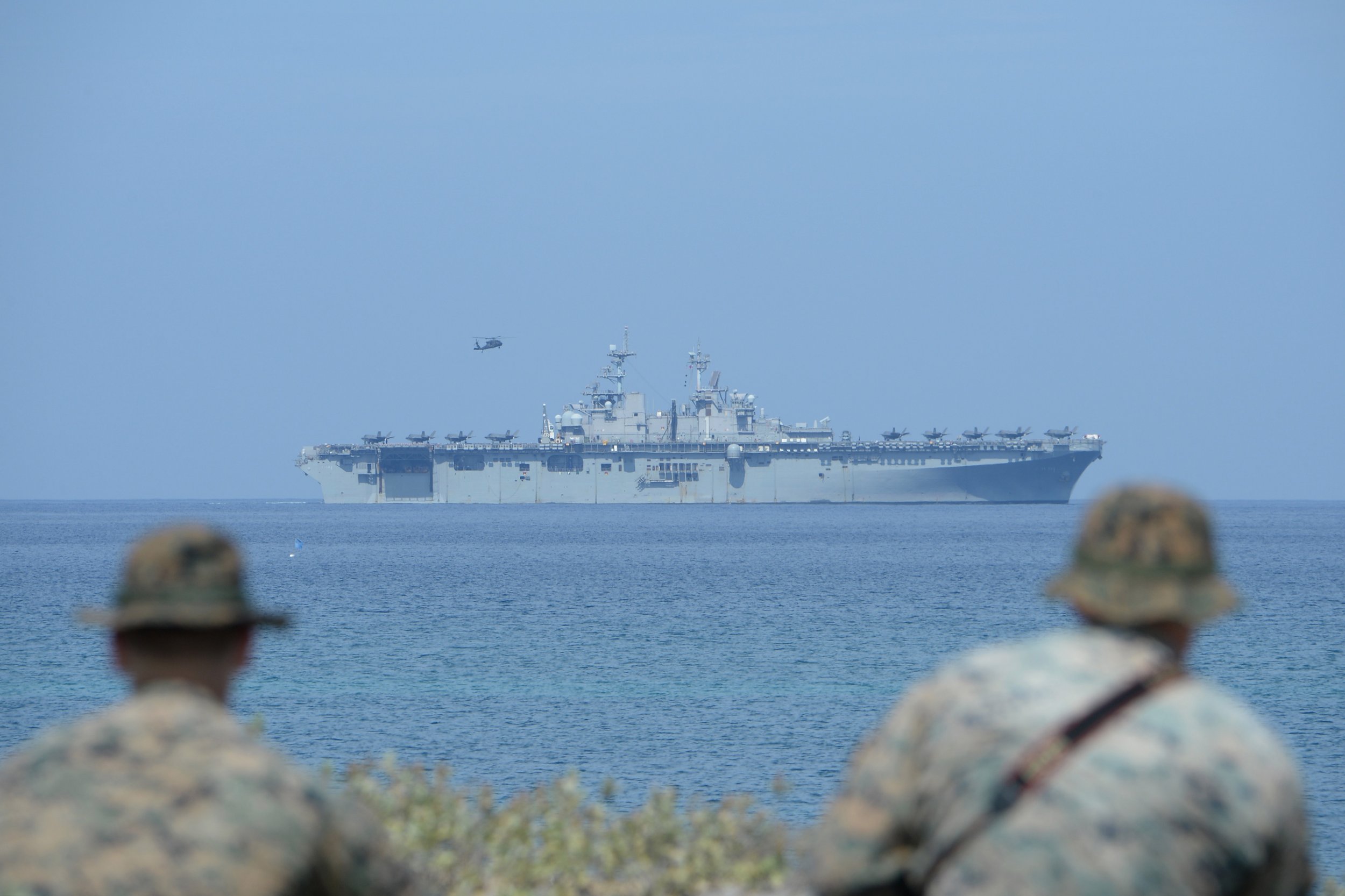 President Donald Trump's administration has overseen the first increase in American military spending in almost a decade, as arms spending continues to accelerate around the world.
According to a new report released by the Stockholm International Peace Research Institute (SIPRI), world military expenditure rose to $1.82 trillion in 2018, marking a 2.6 percent from 2017.
The U.S. and China are leading the way, and the two behemoths alone now account for almost half of all global military spending, racking up an expenditure of $899 billion between them.
For America's military, the 4.6 percent growth on 2017 represents the first increase in spending since 2010. Expenditure totaled $649 billion last year, meaning the U.S. remains by far the largest spender in the world and accounts for nearly as much military investment as the next eight largest-spending nations.
The director of SIPRI's Arms and Military Expenditure program, Aude Fleurant, said the U.S. spending increase was driven by "new arms procurement programs under the Trump administration."
Trump has repeatedly called for greater military investment, boasting that he is "rebuilding our military like never before." The president has proposed a budget of about $750 billion for the U.S. armed forces next year, which—excluding at the height of the Iraq War—would be the largest level of military spending since World War II, according to The Washington Post.
China was the second biggest global spender in 2018, its total military invested standing at roughly $250 billion—less than half that of the U.S. Though a huge gulf remains between the two nations, 2018 marked China's 24th consecutive year of increasing military expenditure.
China's 2018 military spending was nearly 10 times higher than it was in 1994, and accounted for 14 percent of the global total. According to SIPRI researcher Nan Tian, "Growth in Chinese military spending tracks the country's overall economic growth…China has allocated 1.9 percent of its GDP to the military every year since 2013."
Beijing has been plowing money into its military, attempting to revamp the massive but technologically limited armed forces of the Cold War into a cutting-edge service capable of projecting power and challenging regional American hegemony. President Xi Jinping has revamped the military hierarchy, centralizing control by placing himself at the top of the pyramid and publicly lauding the role China's military will play in the country's future.
China has been flexing its military muscles in the Pacific by enforcing its contested territorial claims in the South China Sea and maintaining pressure on Taiwan, which Beijing insists will one day become part of a unified Chinese state. This has created tension with the U.S., which has sought to curtail Chinese expansion and maintain the Pacific status quo.
After the U.S. and China, Saudi Arabia, India and France were the next biggest spenders. These top five nations accounted for 60 percent of all global military spending last year.
Worldwide, military expenditure is now 76 percent higher than the post-Cold War low seen in 1998, SIPRI said, and now represents 2.1 percent of global gross domestic product—or $239 per person.