U.S. and China Block Each Other's Carrier Flights From Landing in International Tit for Tat
The U.S. Department of Transportation said Friday that it was suspending 44 Chinese carrier passenger flights after the Chinese government canceled U.S. flights in recent days.
The department said China has recently canceled 44 U.S.-carrier flights from the U.S. to China over COVID-19 concerns. It said that the Chinese government has suspended flights after passengers have tested positive for COVID-19 up to seven days after they arrive in China.
China has suspended 20 flights from United Airlines, 10 from American Airlines and 14 from Delta Airlines, since December 31, according to Reuters.
The Biden administration's move will cut flights from Chinese airlines including Xiamen, Air China, China Southern Airlines, and China Eastern Airlines, the news outlet noted. The department said the flights will be suspended between January 30 and March 29 and noted that other countries including France and Germany have taken similar action.
In its order canceling the Chinese flights, which was provided to Newsweek, the U.S. Department of Transportation said China's "recent actions impairing the operations of Delta, American, and United as described above are adverse to the public interest and warrant proportionate remedial action by the Department."
The transportation department's order canceling the Chinese flights stated that the Chinese government "individually clears each and every potential traveler for travel to China prior to their departure from the United States, after verifying pre-departure test results and other required documentation."
"U.S. carriers, who are following all relevant Chinese regulations with respect to pre-departure and in-flight protocols, should not be penalized if passengers, post-arrival, later test positive for COVID-19," it stated.
The Department of Transportation added that if the Civil Aviation Administration of China (CAAC) suspends more flights "we reserve the right to take additional action."
Reuters reported Thursday that China's suspension of flights between China and the U.S. has hurt businesses.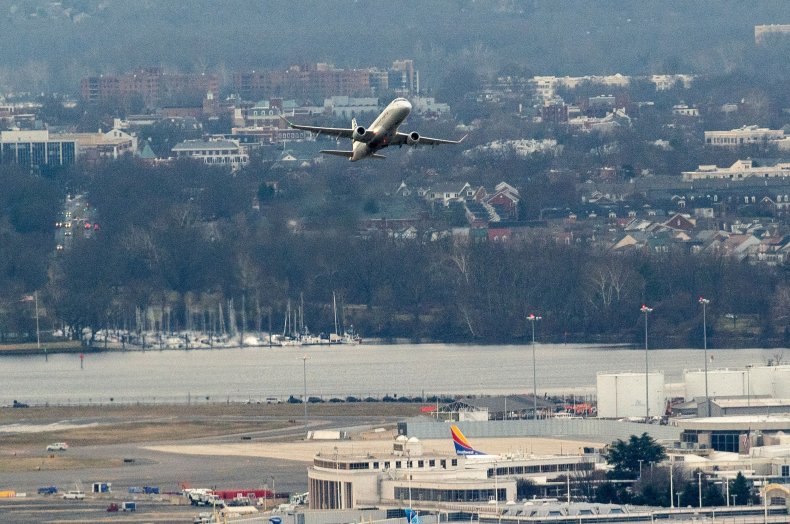 "Now with no flights scheduled, I am currently locked out of China, away from my wife and family and not able to attend to business," Dwight Law, a U.S. expat who lives in Shanghai and runs an architecture and design company, told the news outlet.
"I have 50 employees in China. Without my presence, the business will suffer and so will the livelihoods of each employee," he added.
China has deployed strict measures to prevent the spread of the virus and continues to push a zero-COVID policy.
On January 15, Beijing reported its first locally transmitted case of the Omicron variant, weeks before the capital city will host the 2022 Winter Olympic Games.