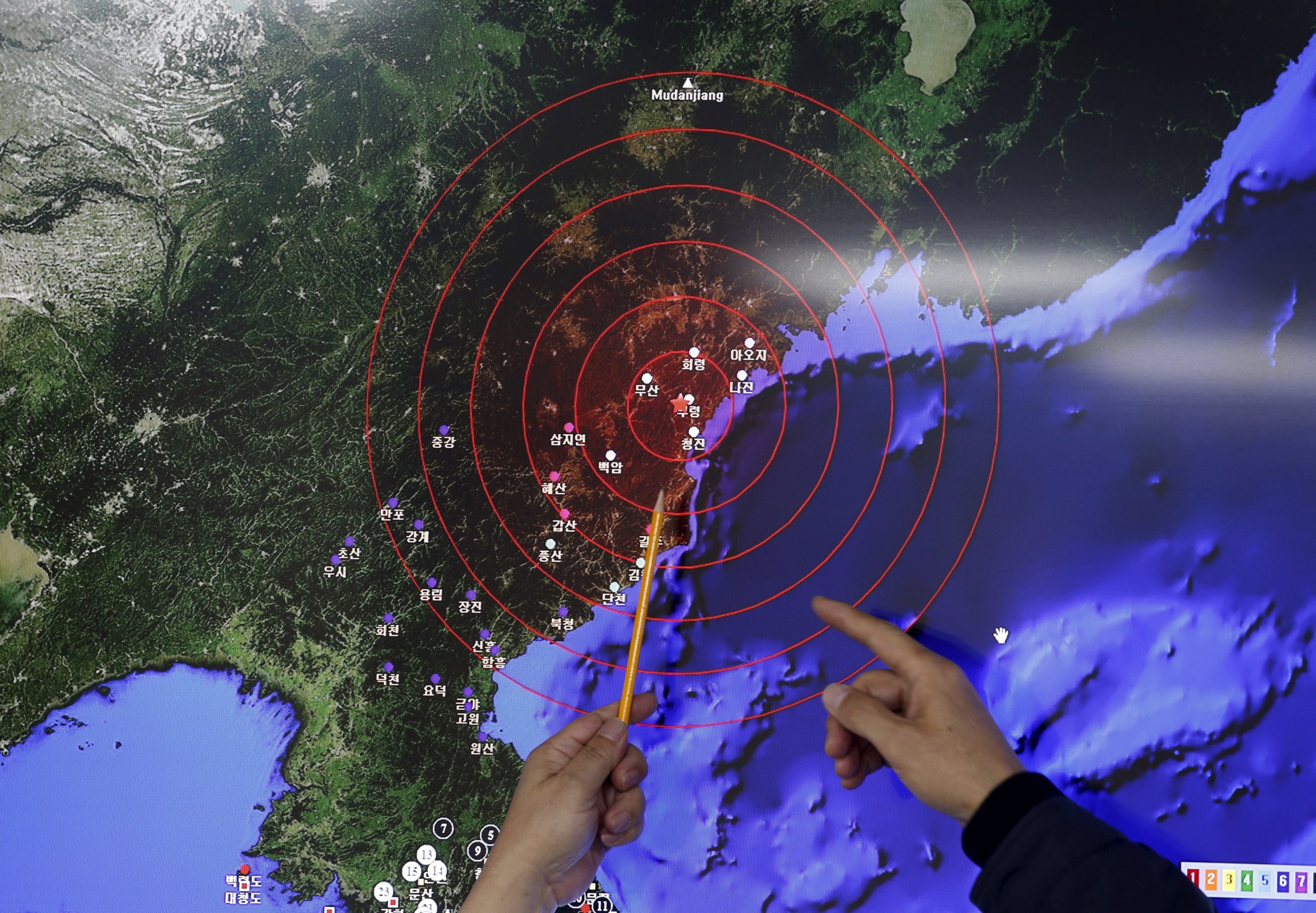 U.S. spy satellites have detected renewed activity at North Korea's nuclear weapons test site as leaders from the U.S. and China meet to discuss sanctions against Pyongyang, according to two unnamed U.S. officials cited Wednesday by CNN.
Despite international sanctions and threats of military action by President Donald Trump, North Korea has not backed off from its intention to launch a sixth nuclear weapons test. U.S. officials are reportedly concerned that such a test could occur during Wednesday's meeting between Trump and Chinese President Xi Jinping.
Trump has tried to pressure Beijing into using its long-standing relationship with North Korea to get Pyongyang to abandon its nuclear ambitions, and he has recently suggested that China was not doing enough. China's state-run media, however, warned that the U.S.'s expectations may be unrealistic and could lead the region to war.
Related: U.S. sanctions against China could target secret North Korea business ties
"The North Korean nuclear issue is complicated. Hoping to cut the tangled knots in an instant and expecting China to do what the U.S. is supposed to do is unrealistic," a commentary published Wednesday by the Global Times, a newspaper aligned with the ruling Chinese Communist Party, read. "If the U.S. system fails to address this complicated issue, conflict may tragically break out on the Korean Peninsula."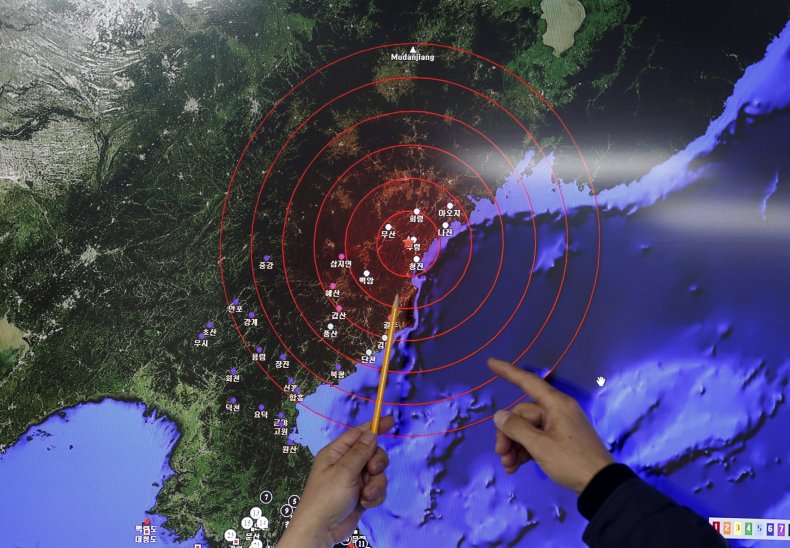 The article also pointed out the possibility of increased friction in U.S.-China relations after the death Monday of U.S. student Otto Warmbier, who was returned last week from a North Korean prison in a coma. The U.S. has officially blamed North Korea for Warmbier's death, but Trump also appeared to suggest that China had not done enough to secure the student's release or pressure its reclusive, militarized neighbor in general. In a tweet posted Tuesday, Trump acknowledged Xi and China's efforts "to help with North Korea" but said that "it has not worked out." The Global Times also condemned U.S. threats to unleash sanctions against Chinese companies suspected of maintaining illegal ties to North Korea.
Meanwhile, North Korea's own government-controlled media have continued to assert the country's right to possess nuclear weapons as a means of defending itself against U.S. harassment. North Korean leader Kim Jong Un, who represented the third generation of his family to lead the nation when he took power in 2011, has developed ballistic and nuclear weapons at a pace that surpasses his father and grandfather before him.
In response to Kim's announcement earlier this year that his country was in the final stages of developing a nuclear-capable intercontinental ballistic missile and reports that a sixth nuclear weapons test was in the works, Trump sent two naval aircraft carrier strike groups to the region and has expanded the U.S.'s military presence there. North Korea's official Korean Central News Agency blasted the U.S.'s recent actions and dismissed Washington's efforts to pressure Pyongyang.
"The DPRK resolutely took the toughest counter action against the U.S. arbitrary military threats to clearly prove that the American-style bravado cajoling weak countries without nukes only can never work on this land," a commentary published Wednesday read, referencing the official title of the country, the Democratic People's Republic of Korea, or DPRK.
International observers have kept close watch via reconnaissance satellites over North Korea's Punggye-ri Nuclear Test Site. When reached for comment, North Korea monitoring group 38 North said that no new imagery was available of the site. It also said that only last week, analysts Frank Pabian, Joseph Bermudez and Jack Liu disputed a report by Japan's Asahi Shimbun newspaper that suggested "intensified" activity at the site was immediately indicative of an upcoming nuclear weapons test.
"On the basis of the analysis of satellite imagery alone, given the unusually high level of activity observed earlier this year with no test forthcoming, and no significant new observable activity at the North Portal, we can only conclude that the facility remains in standby mode," the report said.
"While we cannot confirm the recent media claim of 'intensified' activity at the Punggye-ri Nuclear Test Site, as long as the site remains in standby status, a sixth nuclear test could be conducted at any time with minimal advance warning." the researchers added, "At this point, renewed nuclear testing is almost entirely dependent on a North Korean leadership decision."
Last month, 38 North shared with Newsweek its findings in response to U.N. claims of a hike in activity at the nuclear testing site.