U.S. Will Still Challenge Beijing's Claims to South China Sea Under Donald Trump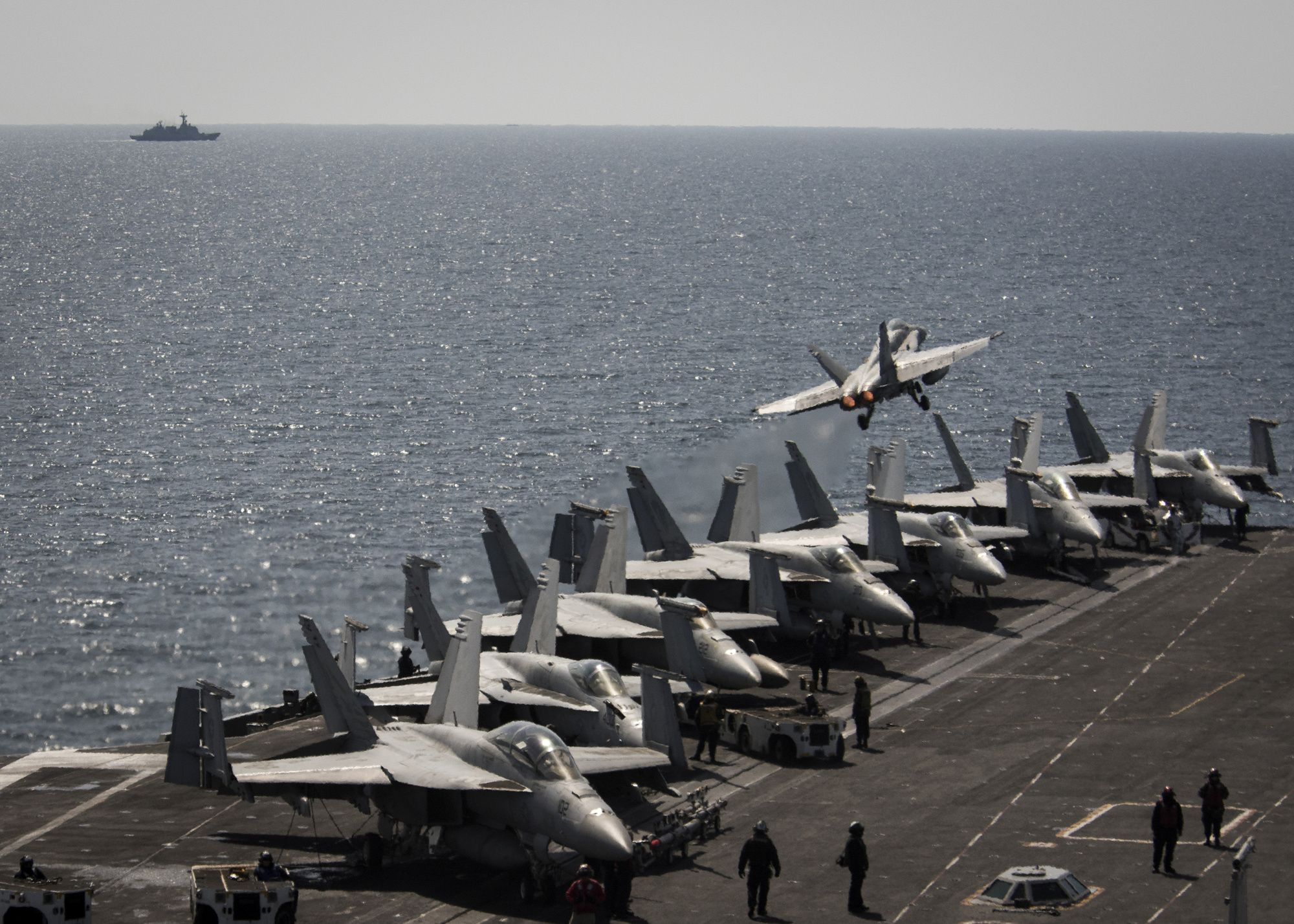 The U.S. Navy will continue to challenge Beijing's claims in the South China Sea, despite a lack of patrols so far under President Donald Trump, said Pacific Fleet Commander Scott Swift at a briefing in Singapore.
Admiral Swift said that testing China's claim over parts of the South China Sea is not a lower priority for Trump than it was under Barack Obama. The United States hasn't conducted any freedom of navigation patrols (FONOP) in the South China Sea since Trump took office, according to a Pentagon official, but Swift said there was "no change of policy under Trump," Bloomberg reported.
A FONOP patrol is when ships or planes edge up to features, such as rocks, China has claimed in the South China Sea to see what reaction they get. China has rapidly created islands in the region by building on reefs and rocky outcrops. In the past, such navigational operations have provoked anger from Beijing.
"We just went through a change in administration. I am not surprised that process has continued in a dialogue as the new administration gets its feet on the ground and determines where would be appropriate to take advantage of these opportunities and where we may want to wait," said Admiral Swift.
The United States does not aim to control areas of the South China Sea, but they are instead observing China's expansion into key shipping lanes that account for $5 trillion dollars in trade worldwide.
Trump condemned China for expanding in the South China Sea during his election campaign, but since becoming president, he has committed to working with President Xi Jinping, rather than against him. Trump said he had "great chemistry" with Xi Jinping when the pair met at Mar a Lago in Florida.
At a meeting of the Association of Southeast Asian Nations (ASEAN) at the end of April, the 10 countries released a statement that noted relations between the ASEAN community and China were improving in regards to the South China Sea. Several countries in the region, including Brunei, Malaysia, the Philippines, Taiwan and Vietnam, have conflicting claims on parts of the waterway. At the summit, the countries promised "progress to complete a framework of the Code of Conduct in the South China Sea" by mid-2017.