Morgan Stanley warned that a collapse in trade talks between the United States and China could tip the global economy toward recession. The caution comes a week after Bank of America warned that the ongoing trade war between the world's two largest economies could "push the global economy into recession."
"If talks stall, no deal is agreed upon and the U.S. imposes 25 percent tariffs on the remaining circa $300 billion (£235 billion) of imports from China, we see the global economy heading towards recession," Morgan Stanley analysts wrote in a note, according to Reuters.
The bank's analysts noted that the Federal Reserve would respond to an escalating trade war and increased tariffs by lowering interest rates to help the economy.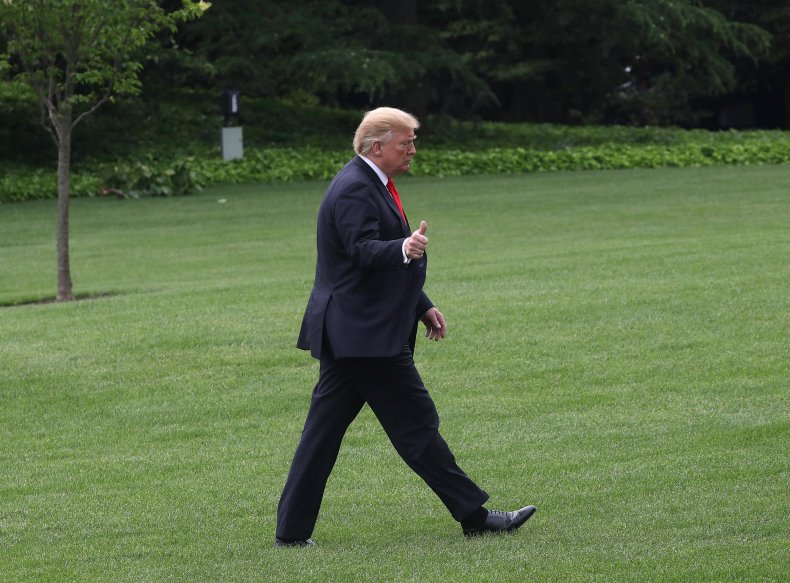 The warning comes shortly after the bank's chief U.S. equity strategist warned of an American recession if Trump put tariffs on additional Chinese imports. Last week, Michael Wilson said that increased tariffs on Chinese goods would detrimentally affect companies.
"We are unconvinced that companies will generally be able to fully offset tariff costs through raising prices or through cost efficiencies elsewhere, meaning tariffs will press on margin," Wilson said, according to CNBC.
He said that if Trump followed through on his threat to levy 25 percent tariffs on remaining Chinese imports, "we are inclined to think this has the potential to tip the U.S. economy into recession, given the cost issues companies are already dealing with."
The newest round of tariffs were announced after the president tweeted, days before a Chinese delegation arrived for talks to settle the ongoing trade dispute, that he would levy new duties on Chinese imports. Trump subsequently raised tariffs from 10 percent to 25 percent on $200 billion of Chinese goods imported by the U.S. China retaliated by raising tariffs as high as 25 percent on $60 billion of goods it imports from the U.S.
The president has focused grievances against China on alleged intellectual property theft and complained about the trade deficit.
Last week, the Trump administration filed charges against Chinese telecommunications company Huawei. The Commerce Department also said it would prohibit Huawei from buying U.S. technology, and Trump signed an executive order blocking transactions involving information or communications technology posing "an unacceptable risk" to U.S. national security.
Google said on Monday it had suspended updates for Android phones made by Huawei, while China accused the U.S. of having "extravagant expectations" for a trade deal.
Trump has depicted the trade negotiations as a necessity to reshape long-standing inequities in U.S.-China commerce relations. Some Republican lawmakers have stood behind the president, while others have said they support efforts to change the U.S.-China dynamic but questioned the president's approach.
Republican Senator Chuck Grassley of Iowa said he would write to the president to convey the concerns of farmers, who voted overwhelmingly for Trump but are suffering from China's tariffs and shifting trade partnerships.