The Office of the United States Trade Representative announced on Tuesday that it would delay many of the additional tariffs on Chinese imports that were set to go into effect September 1, temporarily pausing the administration's steep escalation of a tit-for-tat trade dispute that would have resulted in nearly every single good imported from China bearing some additional tariff.
Other goods were excluded from the tariff lists altogether, including products important for health, safety and national security, the trade representative's office said.
Items subject to the delayed tariff will now not receive an additional 10-percent import tax until December 15. Before the changes were announced, this latest round of tariffs would have ensured that virtually every good the U.S. imported from China was ensnared in an unraveling trade war helmed by President Donald Trump.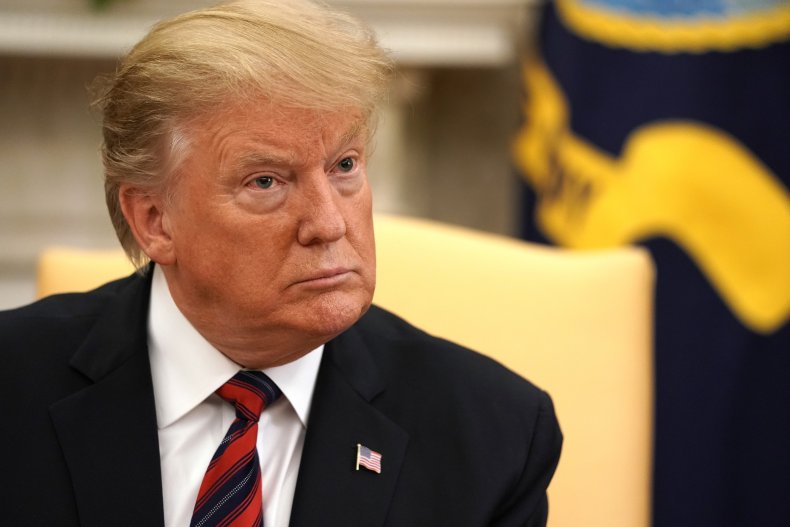 Though all $300 billion worth of Chinese goods may now not be targeted due to the newly described exclusions, the promise of certain tariff increases in just a few months-time is protracting the economic troubles between the U.S. and China, and the uncertainty that follows.
While other cycles of tariffs have targeted a lot of industrial and manufacturing inputs, the goods set to incur an additional 10-percent tax in December include a lot of consumer goods, such as cell phones, laptop computers, video game consoles, toys, computer monitors, footwear and clothing.
The additional tariff burdens will add to the 25-percent tax the Trump administration has previously imposed on $250 billion worth of Chinese goods.
The S&P 500, a benchmark trading index, rose almost 2 percent Tuesday morning.
Just as the next plank of the administration's tactical deployment of tariffs was shaken up on Tuesday, the Pew Research Center has found that Trump's singular focus on the trade war has deeply affected Americans' attitudes towards China.
Sixty percent of U.S. adults have an unfavorable opinion of China, compared with just 26 percent who have a favorable opinion, according to a new survey from the Pew Research Center.
This represents a stark decline in support for the largest trading partner for the United States. Pew has not recorded a higher unfavorable rating among U.S. adults towards China since the research center began asking the question. Just last year, only 47 percent of Americans had a negative view of China. When Trump took office in 2017, attitudes were basically even.
"While unfavorable opinion of China increased among partisans of all stripes over the past year, Republicans and Republican-leaning independents have become particularly negative in their evaluations of China," the survey found. "Seven-in-ten Republicans and Republican leaners have an unfavorable opinion of China today, up from 51 percent in 2018. Among Democrats and Democratic leaners, unfavorable opinion increased somewhat less over the same period, from 47 percent to 59 percent."
Despite negative attitudes towards China more broadly, respondents expressed a few internal contradictions about their assessments of China's place in the global marketplace.
While Trump has occasionally framed the trade war as a zero-sum game where China's success comes at the expense of American prosperity, a large plurality of Americans believes the health of China's economy is a good thing. Fifty percent of U.S. adults think it is good for the U.S. that China's economy is growing, with only 41 percent expressing a negative attitude about this fact.
Despite some individual deviations, the president's narrative about U.S. trade relations with China appears to have prevailed among the public. Fifty-three percent think that economic ties between China and America are bad, 12 points higher than those who think the economic relationship is good.