As U.S. Cities Burn, Twitter Fact-Checks Messages That May Inflame Racial Tensions
As unrest over the death of George Floyd rocks the U.S. for the fifth straight day, Twitter said it has been applying fact-check labels to tweets that could inflame racial tensions.
Twitter, which got into an open confrontation with President Donald Trump this week by applying labels to his tweets, told Newsweek it was focusing its campaign against misinformation on "manipulated media" as well as on the pandemic and U.S. elections.
For example, some tweets involving the Floyd incident had been flagged. Tweets from rapper Ice Cube and Bishop Talbert Swan that claimed Derek Chauvin, the former Minneapolis police officer shown kneeling on Floyd's neck, had worn a "Make Whites Great Again" hat were labeled "Manipulated Media." The label linked to a landing page providing information that the photo was a hoax, and that the man wearing the hat was not Chauvin.
Twitter's labeling system was unveiled on May 11, and the social media giant says the aim is to "provide additional context and information" on tweets.
"Rather than saying something is true or false, we are providing people with more context so they can make their own informed decisions about what they see on Twitter," a Twitter spokesperson told Newsweek via email on Saturday.
"Given the dynamic situation, we will prioritize review and labeling of content that could increase people's likelihood of being harmed," she added.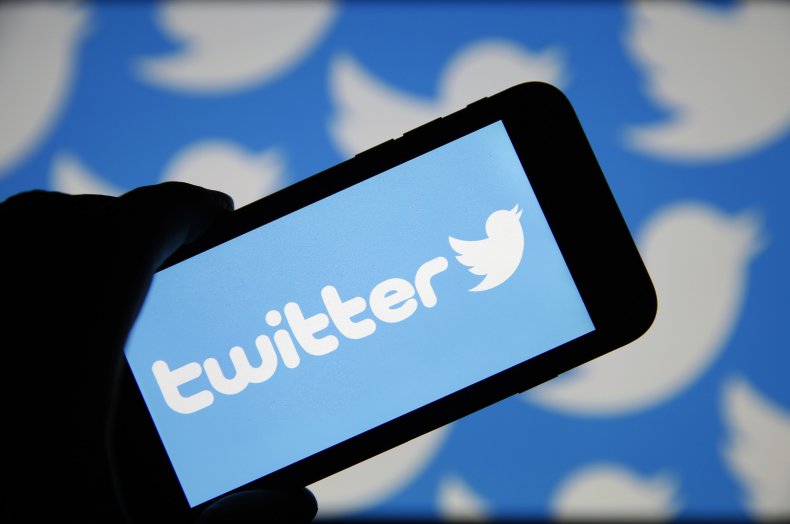 On Tuesday, Trump accused Twitter of "stifling free speech" and attempting to influence the 2020 election by putting a fact-check label on Trump's tweets about mail-in voting.
"There is NO WAY (ZERO!) that Mail-In Ballots will be anything less than substantially fraudulent. Mail boxes will be robbed, ballots will be forged & even illegally printed out & fraudulently signed. The Governor of California is sending Ballots to millions of people, anyone living in the state, no matter who they are or how they got there, will get one," Trump tweeted.
Twitter added a label to his tweets, reading "Get the facts about mail-in ballots." The label directs users to a landing page that says that past studies of voting by mail have not linked the practice with widespread voter fraud.
Trump reacted to the label by tweeting, ".@Twitter is now interfering in the 2020 Presidential Election," Trump wrote in response. "They are saying my statement on Mail-In Ballots, which will lead to massive corruption and fraud, is incorrect, based on fact-checking by Fake News CNN and the Amazon Washington Post........Twitter is completely stifling FREE SPEECH, and I, as President, will not allow it to happen!"
Wednesday, Trump accused the platform of "totally [silencing] conservative voices," and threatened to shut down social media platforms "before we can ever allow this to happen."
The next day, Trump signed an executive order. The order would remove a liability shield from the Communications Decency Act if social media platforms edit content. In the past, platforms have been protected from liability, because they are considered forums rather than traditional publishers that are responsible for the content they publish.
Twitter has continued to label tweets by Trump, including a notification on Friday that Trump's tweet about the protests that included the line "When the looting starts, the shooting starts," violated Twitter's policy against glorifying violence. The tweet remained on Twitter, however, because the company "has determined that it may be in the public's interest for the Tweet to remain accessible."