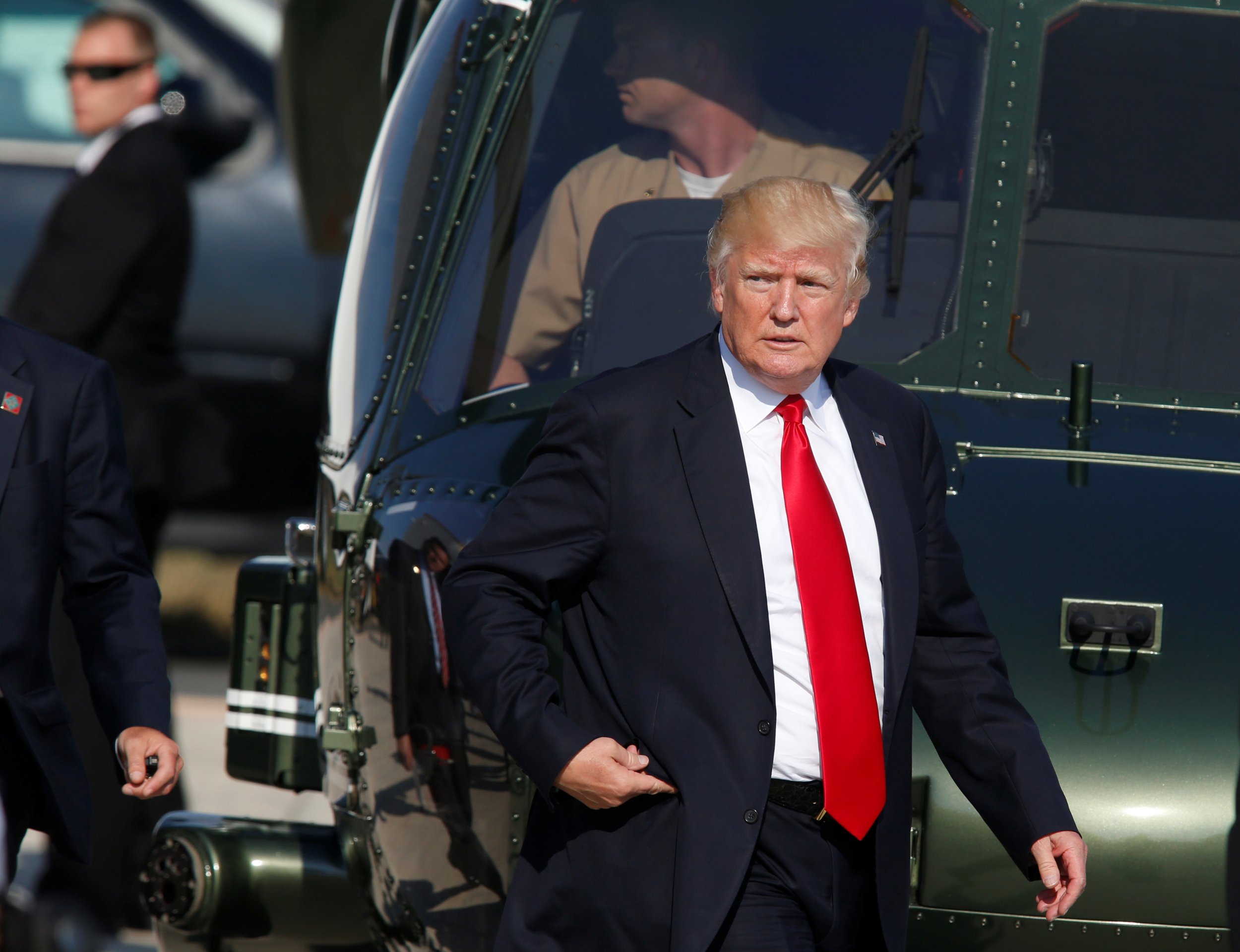 Several cities from across the U.S. have joined a growing movement of local governments calling on Congress to investigate impeaching President Donald Trump.
Last Thursday Brookline, Massachusetts, became the latest in a list of nearly a dozen American cities demanding the country's top lawmakers examine whether the president is breaking government rules barring public officials from enriching themselves with foreign money.
The calls for an investigation have been growing since February when the small city of Richmond, California — with little over 108,000 residents — became the first to call for an impeachment investigation against Trump. "This is our country. We have a right to speak up," said council member Gayle McLaughlin at the time. The Richmond City Council had hopes of inspiring other cities to put pressure on top officials.
Mainly they have inspired places won by Democrat Hillary Clinton in the 2016 election. The Vermont town of Charlotte, Los Angeles, Alameda, and Berkeley in California, and Cambridge, Amherst, Pelham, and Leverett in Massachusetts have all since passed their own resolutions to demand Congress investigate whether Trump is breaking the law.
The president hasn't divested himself from his ownership of the Trump Organization. As a result he gains financially every time one of its extensive list of business in other countries, or tied to foreign governments, profit.
The activist group Impeach Trump Now, which counts several prominent American lawyers and law professors among its members, argues the president has been "violating the foreign emoluments ban from the moment he took office." The cities pushing for an investigation have taken up this argument.
Trump owns hotels in countries including Turkey, Indonesia, and the Philippines, and other businesses in Egypt, Dubai, and Qatar. The Chinese state-owned Industrial and Commercial Bank of China is the largest tenant in New York City's Trump Tower.
Read more: Experts upgrade Donald Trump's impeachment odds as Russian investigation looms
The group says this leaves the president open to influence. They cite a legal analysis by one of their members, constitutional lawyer and Harvard Law School professor Laurence Tribe, President Barack Obama's former chief ethics counsel Norman Eisen, and President George W. Bush's former chief ethics counsel Professor Richard Painter, who concluded that Trump's arrangement violates the U.S. Constitution's provisions to fight corruption.
Chicago has a similar resolution too. Last week it was put before the city's Rules Committee on the same day Brookline's elected representatives voted to officially endorse calls to investigate Trump. The committee has yet to decide whether the resolution can be voted on.
An impeachment investigation is just the first of seven steps to removing a sitting president from office. These culminate in a vote in the Senate that would need a two-thirds majority to remove him from office.
Chicago's resolution was tabled by city councillor Ameya Pawar and calls not only for an impeachment investigation based on Trump's foreign business holdings, but also because he "has obstructed justice by firing the FBI director" James Comey.
Pawar, a Democrat, and contender for Illinois governor, said in a press release on May 18 that if the president "hasn't already broken the law, he is dangerously close."