The U.S. Cities With the Highest Concentration of Million-dollar Houses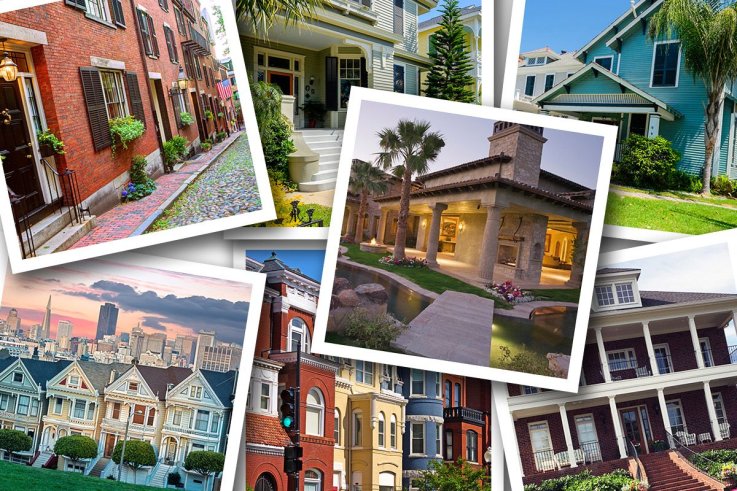 If you live outside of California, you might raise your eyebrows to hear that a single-family home in San Jose recently went on the market at $800,000.
Brace yourself, then, to hear that the house was actually an uninhabitable, burnt-out wreck, with a half-collapsed roof separating from the walls.
The real estate agent justified the sale to Newsweek by saying that the ruin's proximity to the tech industry justified its hefty price tag.
The Bay Area's real estate market is so outrageous that a family of four making $117,400 a year can qualify for some affordable housing programs. The national median yearly income in the U.S. is $59,039.
LendingTree, an online lending exchange, has calculated which U.S. cities have the highest proportion of million-dollar houses. More than half of all houses in San Jose will set you back over a million, with the average house price a whopping $1,069,000.
California has four of the five cities with the highest concentration of million-dollar homes, with New York City creeping in at number four.
Miami Beach was recently named as the city with the highest income disparity, rated as being worse than Haiti. Unsurprisingly, it is among the top ten cities on this list. Aside from Denver, all the top ten cities are coastal.
Landlocked Rust Belt cities make up the other end of the scale. Of the 50 cities analyzed by LendingTree, million-dollar homes are least common in Buffalo, Pittsburgh, Cleveland and Hartford—a city that was once the richest in the nation.
If you're looking to buy a house, you might want to gravitate towards these areas. Under a president who wants to slash the budget of the Department of Housing and was once sued for housing discrimination, it's hard to imagine America's real estate becoming affordable any time soon. But if you're looking to make your fortune in property investment, head for California.