U.S. Citizen Charged After Appearing in Al-Shabab Videos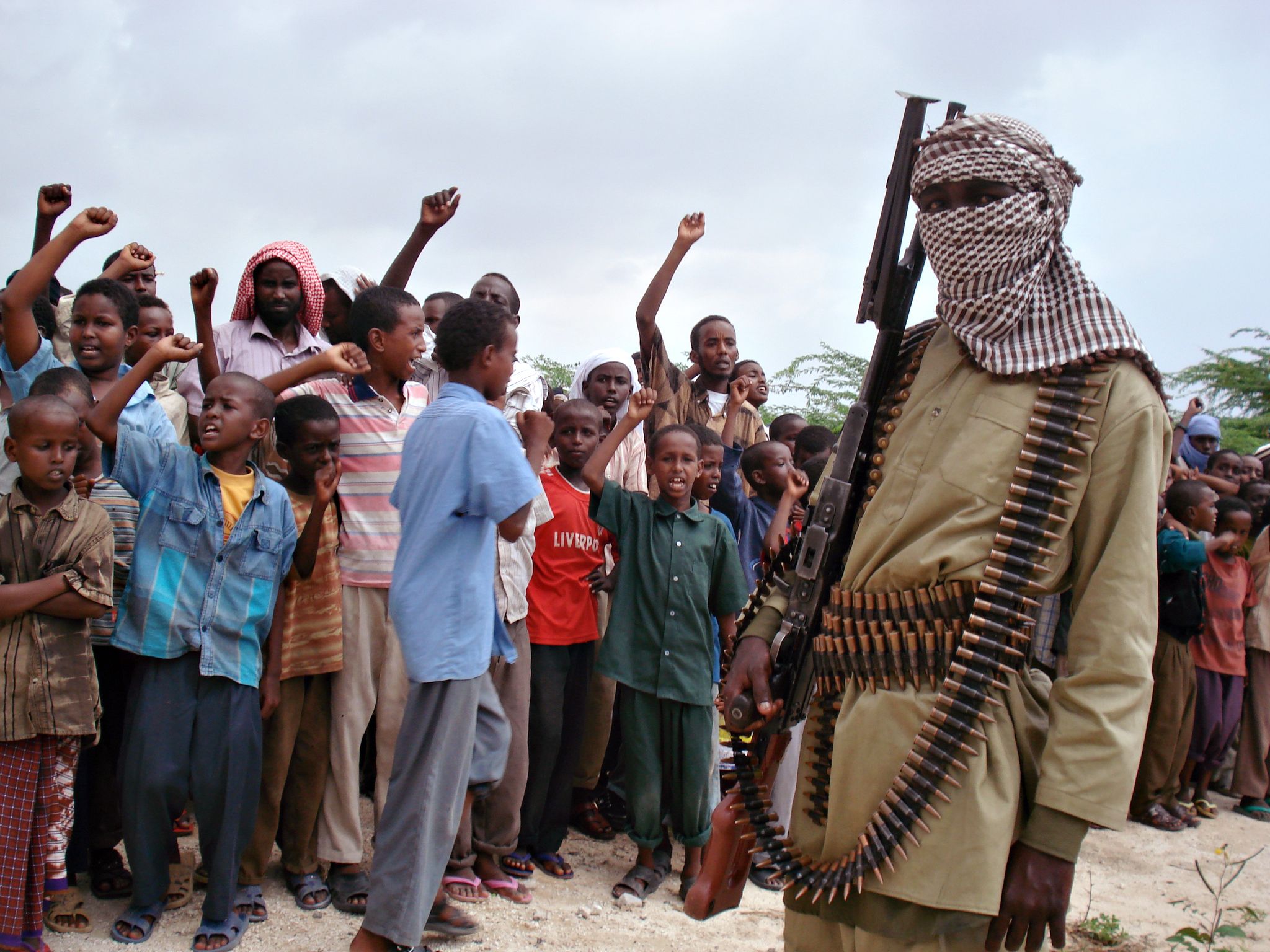 The U.S. Department of Justice (DoJ) has charged an American citizen after he appeared in propaganda videos for the Somali militant group Al-Shabab.
The DoJ announced on Monday that Maalik Alim Jones, from Maryland, was charged with providing material support and receiving training from Al-Shabab. Jones, 31, allegedly traveled to Somalia via Kenya around July 2011, where he was trained in operating weapons by Al-Shabab militants and appeared in two videos recovered from a member of the group.
The U.S. citizen also allegedly became part of Al-Shabab's specialized fighting force, known as Jaysh Ayman, and took part in fighting against Kenyan government forces. Al-Shabab have carried out multiple attacks in Kenya in recent years, most notably on Garissa University College in April 2015, when gunmen killed 148 people.
Al-Shabab is proscribed as a foreign terrorist organization by the U.S. Department of State and Jones faces a maximum sentence of life imprisonment for his involvement with the militant group.
"Having allegedly sworn allegiance to Al-Shabab, a terrorist organization bent on destroying America, Maalik Jones will now face American justice in a Manhattan federal court," said U.S. Attorney Preet Bharara, in a statement on the DoJ website. According to Diego Rodriguez, assistant director in charge of the FBI's New York office, Jones was apprehended recently while trying to travel to Yemen by the FBI's Joint Terrorism Task Forces.
In one of the videos, Jones is seen brandishing a weapon and appears alongside militants who, according to the DoJ, attacked a Kenyan military base in Lamu County, southeast Kenya, in June 2015, killing two soldiers.
American authorities have made more than 75 public arrests of U.S. residents who have allegedly been radicalized by militant groups described as Islamists, such as Al-Shabab, since 2014, Reuters reported. In December, a U.S. citizen who fled the ranks of Al-Shabab after reportedly pledging allegiance to the Islamic State militant group (ISIS) was arrested in Somalia.