U.S. Citizen Joe Ritchie-Bennett Among Victims of Latest U.K. Terror Attack
An American citizen was confirmed as among the victims of a terror attack in the U.K. on Saturday.
CBS Philly reported that the American was Joe Ritchie-Bennett from Philadelphia, who had lived in the U.K. for 15 years.
Woody Johnson, U.S. ambassador to the U.K., confirmed the news in a statement. "I offer my deepest condolences to the families of those killed in the attack on June 20," Johnson wrote on Twitter.
"To our great sorrow, this includes an American citizen. Our thoughts are with all those affected. We condemn the attack absolutely and have offered our assistance to British law enforcement."
The knife attack, which killed three and left others seriously injured, took place in a park in Reading, a town just west of London.
"The family is heartbroken they have lost their brilliant and loving son," Robert Ritchie, the father of the American victim, told Eyewitness News. "This was senseless."
The Philadelphia Inquirer reported that Ritchie-Bennett worked for a law firm in London before taking up a job at a pharmaceutical company based in Reading.
One other victim was named as James Furlong, a history teacher and a friend of Ritchie-Bennett's. The third victim has yet to be named.
Khairi Saadallah, a 25-year-old refugee from Libya, was arrested in connection with the attack and remains in police custody. It was reported that Saadallah had come to the attention of MI5, Britain's domestic intelligence agency, last year.
According to The Guardian, around 40,000 people are of concern to the security services, though most are considered to be low risk. Around 3,000 are under active investigation.
A man ran into Reading's Forbury Gardens at around 7 p.m. local time on Saturday and attacked people with a knife, killing three and leaving others requiring emergency hospital treatment.
"This was an atrocity and my deepest sympathies go to the families who will be mourning loved ones after this horrific act, and to all those who have been affected by it," said Assistant Commissioner Specialist Operations Neil Basu in a statement.
"From our enquiries undertaken so far, officers have found nothing to suggest that there were any other people involved in the attack, and presently, we are not looking for anyone else in relation to this incident.
"However, detectives working closely with the security services, continue to make enquiries to ensure that there were no others involved and our investigative priority remains to ensure that there is no related outstanding threat to the public."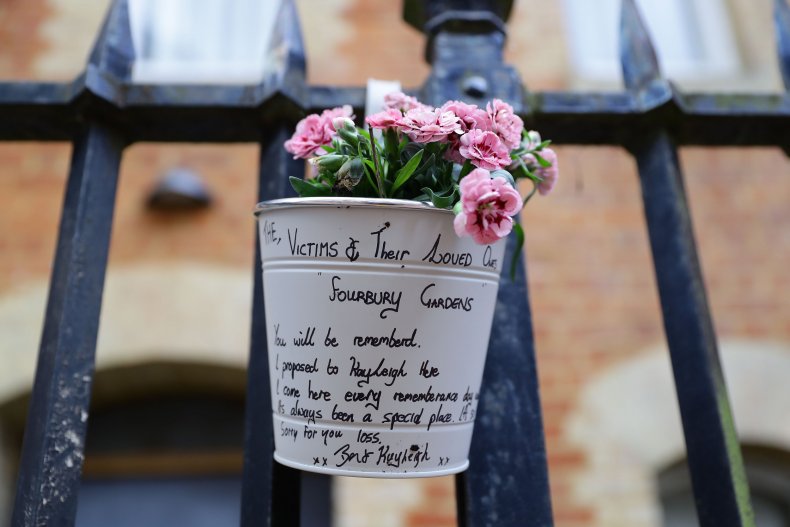 This article was updated with more background information.