U.S. Citizens in Cuba Suffered Similar Symptoms Experienced By Diplomats in Havana, State Department Says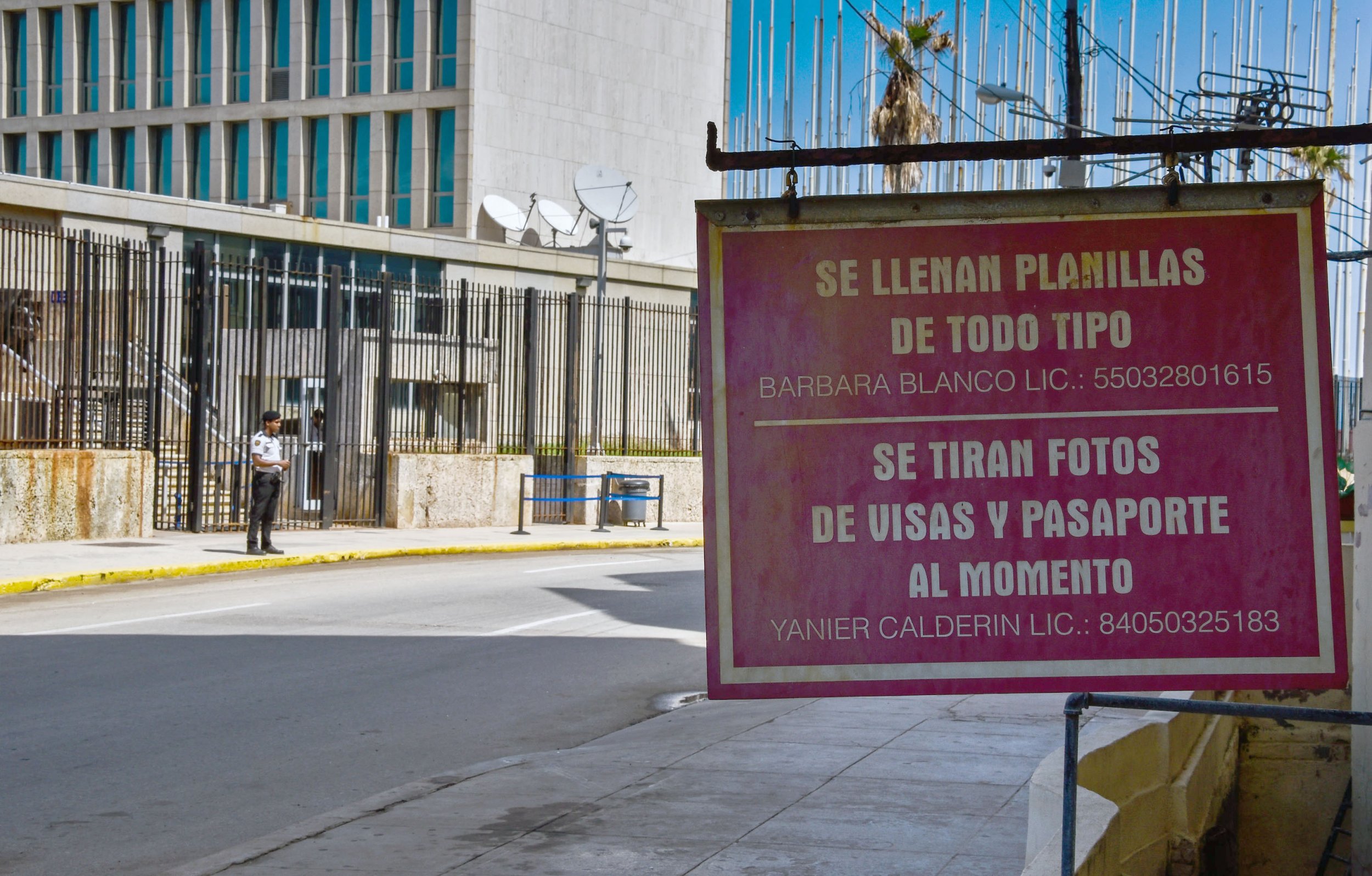 Nineteen U.S. citizens who traveled to Cuba have reportedly experienced symptoms similar to those suffered by American diplomats in Havana, following a travel warning for the island last September.
The alleged cases are not related to the 24 U.S. embassy personnel who were reportedly subject to attacks that started in late 2016, which may have caused cognitive impairment, hearing loss and other symptoms.
The State Department warning, issued on September 29, noted that the victims have felt "ear complaints, hearing loss, dizziness, headache, fatigue, cognitive issues, and difficulty sleeping," according to CBS News Tuesday. The news outlet also reviewed medical documents that reveal diagnoses of concussions.
A spokeswoman from the Bureau of Western Hemisphere Affairs told Miami-based newspaper El Nuevo Herald that the department continues to "urge U.S. citizens to reconsider traveling to Cuba."
Another State Department official said in October that Washington had "received a handful of reports from U.S. citizens who report they experienced similar symptoms following stays in Cuba." However, the department did not mention whether the American travelers heard "strange sounds" or suffered the same types of attacks, as did some of the 24 diplomats.
"We're not in the position to medically evaluate or provide individual medical assessment," the spokeswoman told the newspaper. "Nevertheless, we urge U.S. citizens, who travel to Cuba and are concerned about their symptoms, that they seek medical attention."
The incidents come after the FBI reportedly ruled out any evidence that supports the claim of waves being employed against American staffers in Havana, according to an Associated Press report on January 9. However, State Department officials have sustained that there was an attack of some sort even if it wasn't a sonic one.
On January 10, the department changed its travel alert system from "do not travel" to "reconsider" visiting the island. "As we were putting all this together, we did a very careful assessment. We talked to all of our experts, and this is where we came out on Cuba," Michelle Bernier-Toth, acting deputy assistant secretary for Overseas Citizen Services, told the press at the time.
The alleged sonic attacks led to the dismissal of 15 Cuban embassy officials in Washington and a reduction in the number of department personnel in Havana last October. A bipartisan congressional group—including California Representatives Barbara Lee and Karen Bass, and Representative Roger Marshall, a Republican from Kansas—met Cuban officials in the island's capital last weekend to discuss the alleged American staff injuries.
"I have no evidence—based on conversations with the Cubans and with our U.S. officials—no evidence, that [the attacks] occurred," Lee told CBS News. "I think we should restore our diplomats and either end this travel warning or share with the public the evidence that supports the travel warning."