U.S. Close to Surpassing 1M COVID Deaths Since Pandemic Began
The U.S. is quickly approaching 1 million lives officially lost to COVID-19, with some data indicating that the grim milestone has already been surpassed.
More than 993,000 people in the U.S. have died due to the virus since the beginning of the pandemic, according to the U.S. Centers for Disease Control and Prevention (CDC). However, data compiled by NBC News indicated that over 1 million had already died by Wednesday, while the Worldometer COVID tracker showed U.S. deaths at 1,021,960 at the time of publication.
"We're dealing with numbers that humans are just not able to comprehend," Boston College psychology professor Sara Cordes told the Associated Press (AP). "I can't comprehend the lives of 1 million at one time and I think this is sort of self-preservation, to only think about the few that you have heard about."
Despite the easing of most pandemic-related restrictions across the country, hundreds of people continue to die from the virus every day and the total U.S. death toll undisputedly remains the highest in the world. Nearly 200,000 American children lost one or both of their parents, according to an AP estimate.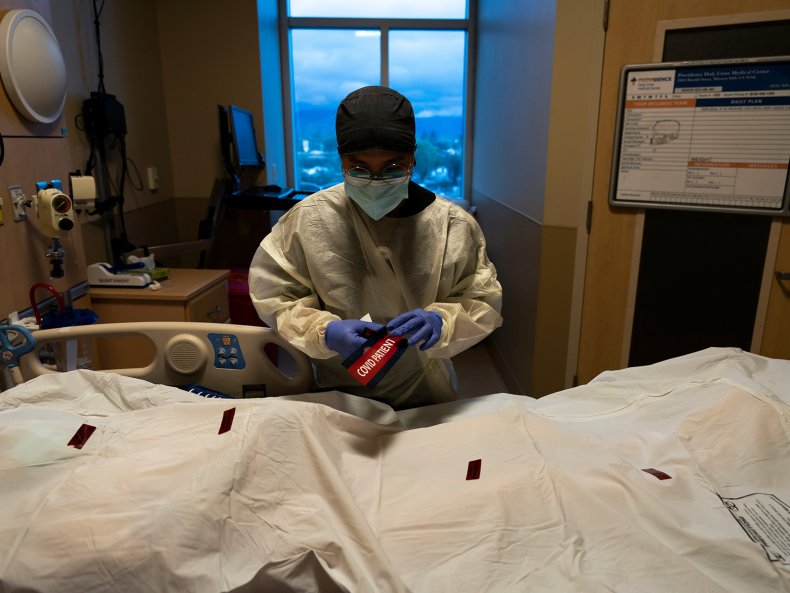 "Each of those people touched hundreds of other people," Diana Ordonez, who lost her 40-year-old husband to COVID days before their daughter's fifth birthday in April 2020, told NBC News. "It's an exponential number of other people that are walking around with a small hole in their heart."
Recent attempts to secure additional funding to fight the pandemic have stalled in Congress. President Joe Biden's request for $22.5 billion in COVID relief funding failed last month over a Republican demand to reinstate the Trump-era Title 42 immigration policy.
The Biden administration is continuing efforts to pass new federal funding amid concerns that funds will not be available to provide a second vaccine booster shot to all Americans while new COVID cases tick upwards.
"We can finally see the light at the end of the Covid tunnel," Democratic California Senator Dianne Feinstein said in a statement on Wednesday. "But with cases again rising across the country, we can't let down our guard. And a big part of winning that battle includes sufficient federal funding to ensure we're prepared for the next phase."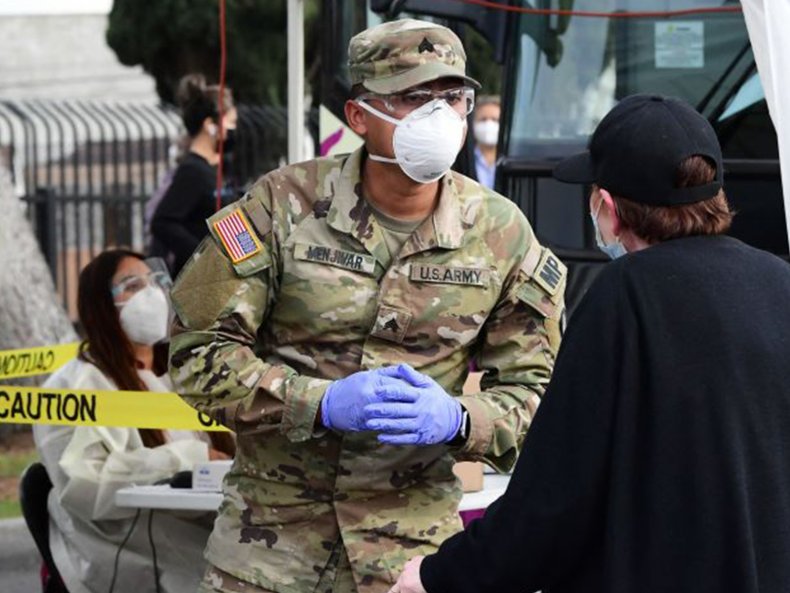 "The administration needs more funds to be able to provide additional testing; sufficient treatments, vaccines and booster shots for everyone; and rapid access to new treatments and vaccines as they're developed," she added.
Some experts have warned that "pandemic fatigue" and an unwillingness to face the reality that the virus is not going away could cause even more additional deaths.
Last month, Michael Osterholm, director of the Center for Infectious Disease Research and Policy at the University of Minnesota, told Newsweek that "any investment we make right now in terms of improving our ability to respond to this virus will save us a lot later."
"The more we invest, the lower the number of deaths will be," Osterholm said. "There's no question about that."
Newsweek reached out to the CDC for comment and further information about the official U.S. death count.