U.S. Coalition: If Iraq Asks Us to Leave, Our Leaders Must Make 'Right Decision'
The U.S.-led coalition against the Islamic State militant group (ISIS) said Tuesday that it only planned on staying in Iraq as long as it was welcome after an opponent of foreign military presence won local elections.
The remarks come after a political bloc—comprised of Shiite Muslim cleric Muqtada al-Sadr, communists and others—managed to secure the plurality of votes in last week's Iraqi election, raising uncertainties for the future of the U.S. and other foreign militaries helping local forces battle the remnants of ISIS in the war-torn country. Italian army Brigadier General Roberto Vannacci, who serves as deputy commanding general for training the joint land forces component of the coalition, said there has been no change in policy yet, but if there was, it would be up to political leaders at home.
"We are here by the request of the Iraqi government. And regardless of who won the election, I think that if this request will continue to be addressed to the coalition, the coalition will remain," Vannacci told reporters during a weekly press briefing at the Pentagon Tuesday.
"As you know, we are military and we don't make these kind[s] of decisions. These are political decisions. So I think that whenever we will be told by the Iraqi government that we will have to leave, the politicians of our nations will take the right decision," he added.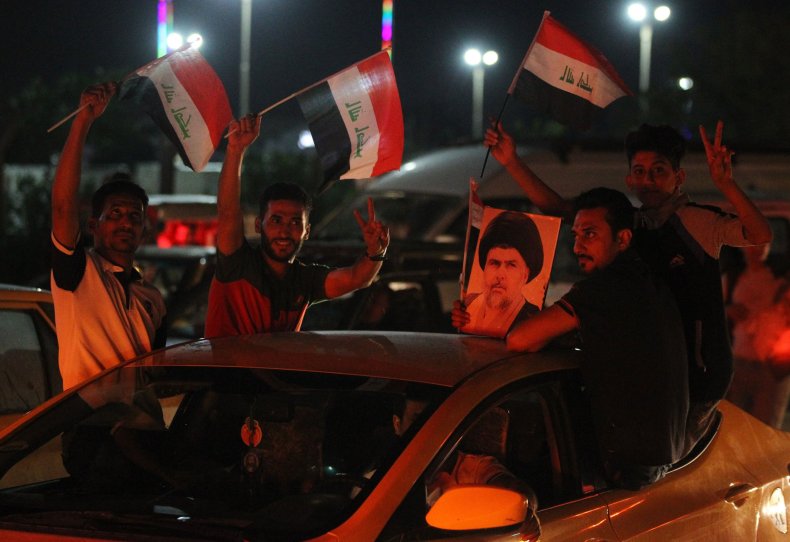 Sadr's Sa'iroun Lil Salaah (March toward Reform) bloc, which includes the Iraqi journalist who threw a shoe at former President George W. Bush in 2008, managed to secure a plurality of 52 seats in the Iraqi Council of Representatives. The coalition beat rival Fatah (Conquest) coalition, which has close ties to Iran and received 47 seats, and Iraqi Prime Minister Haider al-Abadi's Nasr (Victory) block, which obtained 42. Government-building negotiations are expected to take months and, once formed, the new parliament will elect the next president and prime minister.
Sadr himself did not run for prime minister, but his surprise lead has given him in unparalleled clout over a country plagued by conflict since a 2003 U.S. invasion. He comes from a prominent family opposed to late Iraqi President Saddam Hussein, but Sadr also mobilized the Shiite Muslim Mahdi Army militia that targeted U.S. soldiers during a U.S. military occupation following Hussein's ouster and execution.
Related: Elections in Iraq: Man Who Threw Shoes at Bush is Running and Wants Trump to 'Withdraw American Soldiers'
Sadr has recently distanced himself from Iran, but has also called for a withdrawal of U.S. troops. The U.S. and its coalition allies have already been forced to work alongside the reformed Mahdi Army, known as the Peace Companies since 2014, and other Iran-backed militias as they tackled their mutual foe ISIS. With the jihadis largely defeated, Washington and its ally Saudi Arabia have stepped up their campaign against Iran and U.S. officials have reportedly reached out to Sadr's camp.
"They asked what the position of the Sadrist movement will be when they come to power. Are they going to reinvent or invoke the Mahdi Army or reemploy them? Are they going to attack American forces in Iraq," top Sadr aide Dhiaa al-Asadi told Reuters Tuesday.
"There's no return to square one. We are not intending on having any military force other than the official military force, police forces and security forces," he added.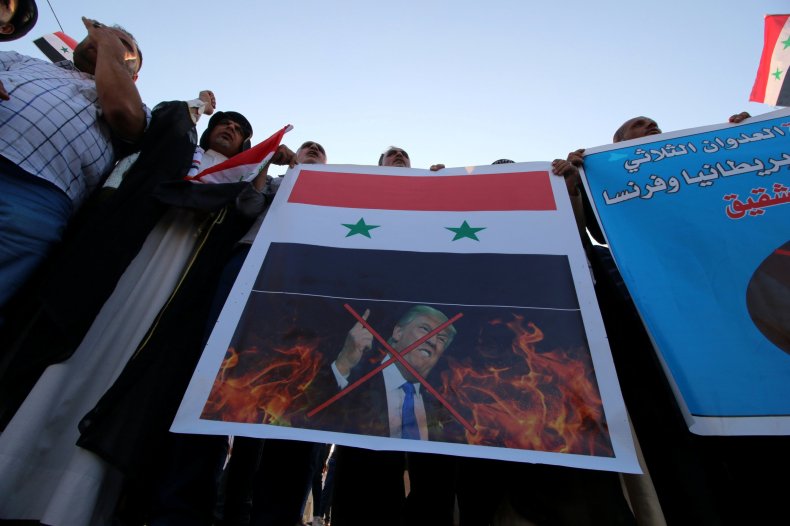 The current government, headed by Abadi, considers both the U.S. and Iran to be close allies. Abadi has coordinated with both in the fight against ISIS and has launched strikes in neighboring Syria in conjunction with the U.S.-backed Syrian Democratic Forces as well as Syrian President Bashar al-Assad, a close ally of Iran and Russia.
During Tuesday's press briefing, Vannacci said that "the Iraqi security forces have already proven that they are more than ready and capable of securing the country" thanks to the extensive support offered by the coalition.
"We are growing up a professional, self-contained and self-sustainable force. And the Iraqis have demonstrated to us that they are in the right way to achieve this endstate," he added. "What will happen to the future resides on the end of the Iraqis. And the coalition will continue to support them as long as they need, and as long as we are requested to do so."