U.S. Coast Guard Evacuates 4 Men After Rogue Wave Hits Yacht Off New York Coast
The U.S. Coast Guard went into action to save the crew of the 39-foot sailing yacht Calypso after it encountered a rogue wave that toppled its mast in rough seas some 80 nautical miles from New York's Long Island Sound on May 8.
The floundering yacht had four crew members who had been on a jaunt from Bermuda to Connecticut.
Some of them had sustained serious injuries, including concussions and broken ribs, and after the wave damage they were left with no means of communication other than text messaging and an Emergency Position Indicating Radio Beacon (EPIRB).
The brisk winds and 17-foot waves off the New York coast complicated the rescue, but it did not stop Coast Guard air rescuers from heading out to sea to relieve the stricken yachtsmen.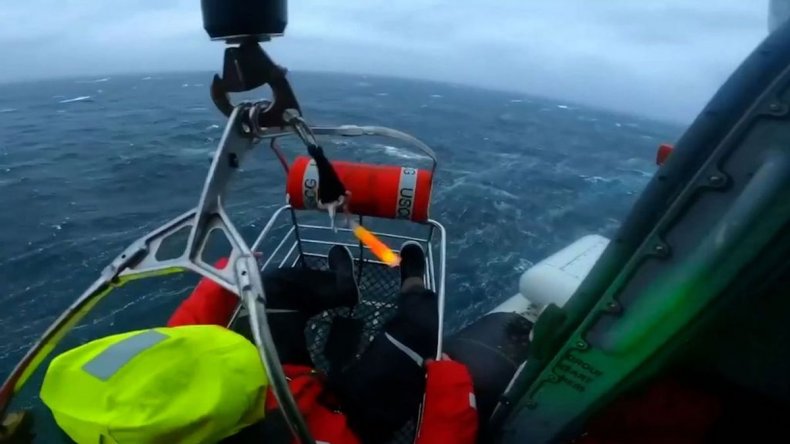 Bodycam footage provided by the Coast Guard showed the MH-80 Jayhawk helicopter from Coast Guard Air Station Cape Cod approaching the Calypso, which showed that its sails and mast were dangling dangerously in the sea.
A guardsman leaped into Long Island Sound, wearing a specialized thermal suit and gear as he swam to the stricken vessel to aid the hapless yachtsmen.
The rescue swimmer's bodycam showed him enter the stricken boat and signal the helicopter crew to lift the crew from the sea.
Once secured, each crew member was taken in a rescue basket and winched aboard the helicopter as it bucked and swerved in the gusting winds.
The crew were flown to Gabreski, New York, to receive emergency medical care at a hospital there despite the risky weather conditions and dwindling light.
According to U.S. Coast Guard Station Cape Cod: "Battling heavy seas and challenging hoisting conditions, our MH-60T crew effectively rescued all four individuals."
The Coast Guard rivals most of the world's navies in size, and is unique among the U.S. military for its maritime security, search and rescue, and law enforcement duties.
As the largest and most powerful coast guard service in the world, it has jurisdiction in domestic and international waters, seeing service along the maritime coasts of the U.S. and the Great Lakes where it conducts rescues and interdiction services.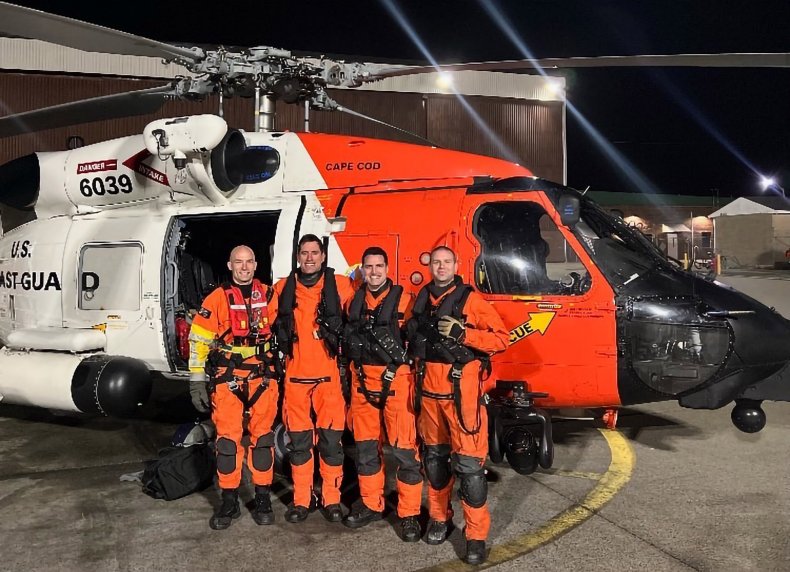 This story was provided to Newsweek by Zenger News.